Links to Tandem Groups on Facebook:
Tandem Club
Dawes 
Circe 
Orbit 
Claud Butler 
Thorn 
Bike Friday 
Mercian 
Hase Pino 
Bob's bikes, past and present
My YouTube channel – mostly cycling clips
Our Land's End to John O'Groats (LEJOG) ride in the summer of 2012
The Tweed Run
Our ride from home to the Mediterranean in 2019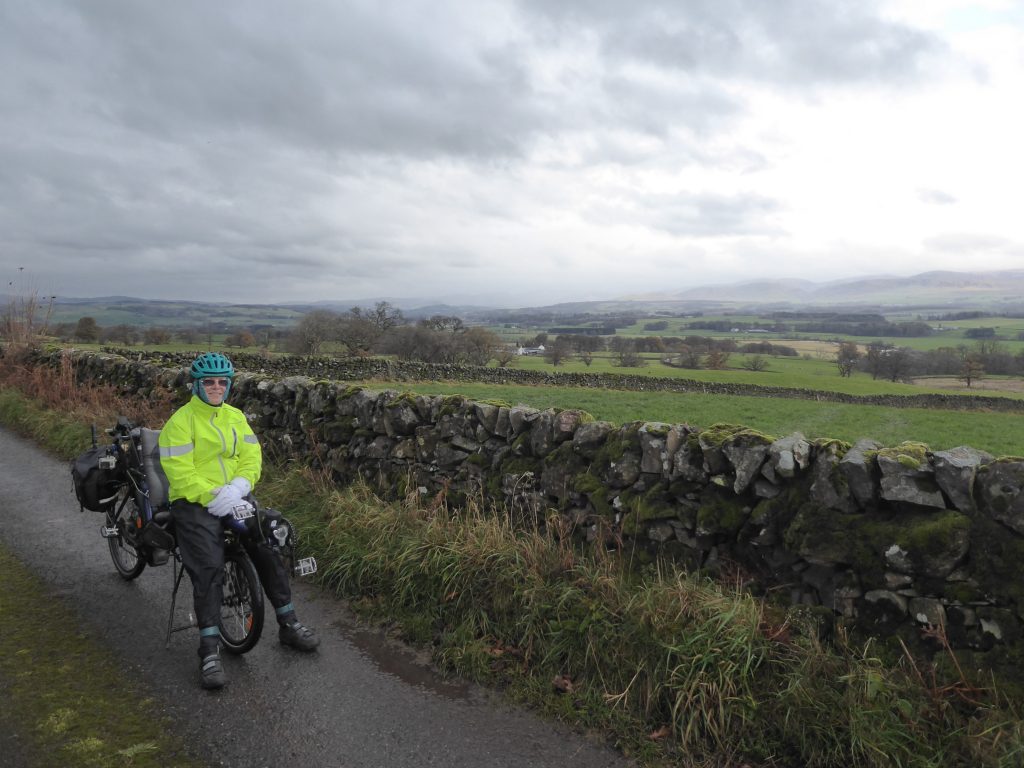 Like many folks, I've always had a bike and Karon has had one much of the time too. In the past neither of us were what would be called 'keen', though I did take my cyclist's badge in the Scouts, cycling from home in Blewbury, Oxfordshire to the scout campsite near Christmas Common, on the ridge above Watlington.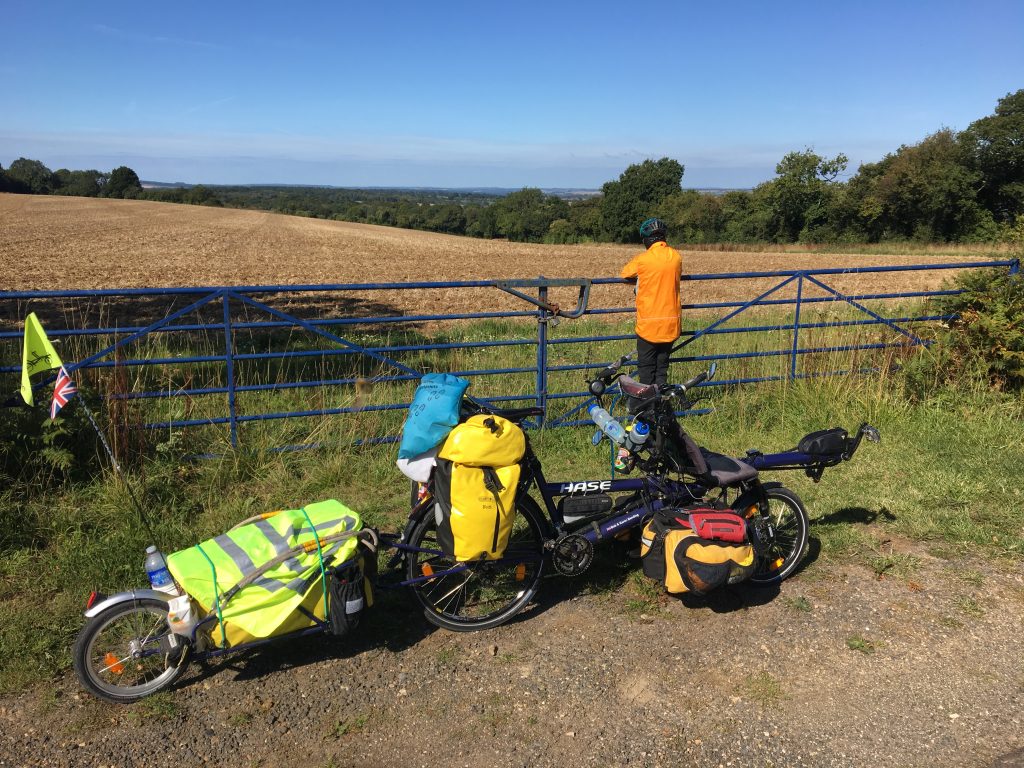 It was after I had given up karaté in the early 90s that I bought my first mountain bike to explore the local paths and tracks near home that the bug bit me proper. I started Mountain Bike Orienteering, having been in our very successful regimental orienteering team in the Army. This kept me occupied and muddy on many weekends and I went through a succession of bikes as I wanted something faster, lighter or better equipped for the task.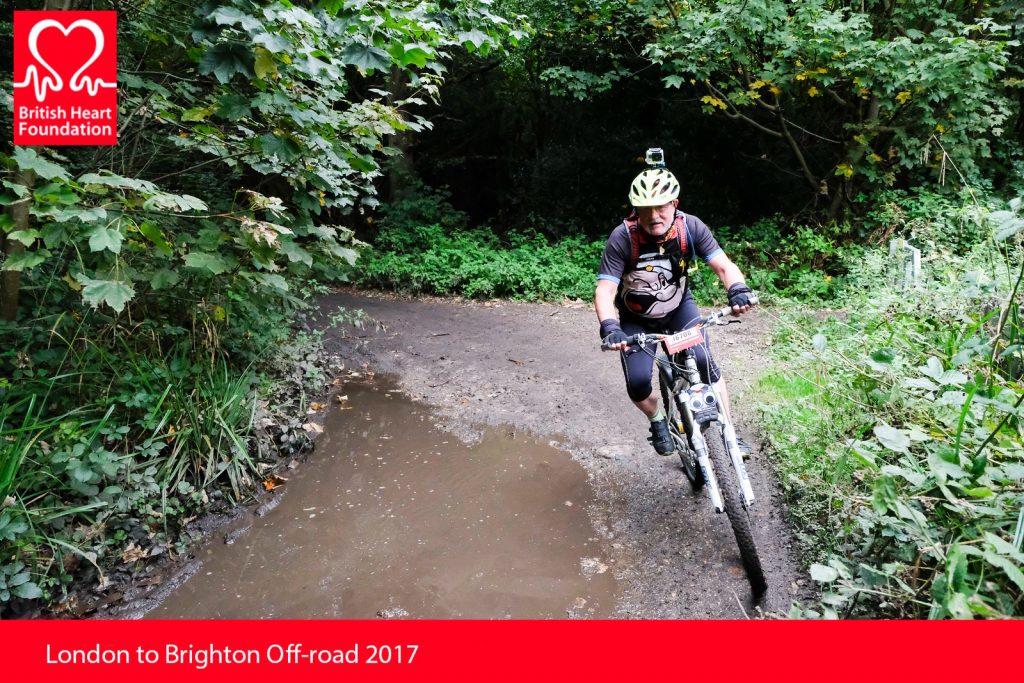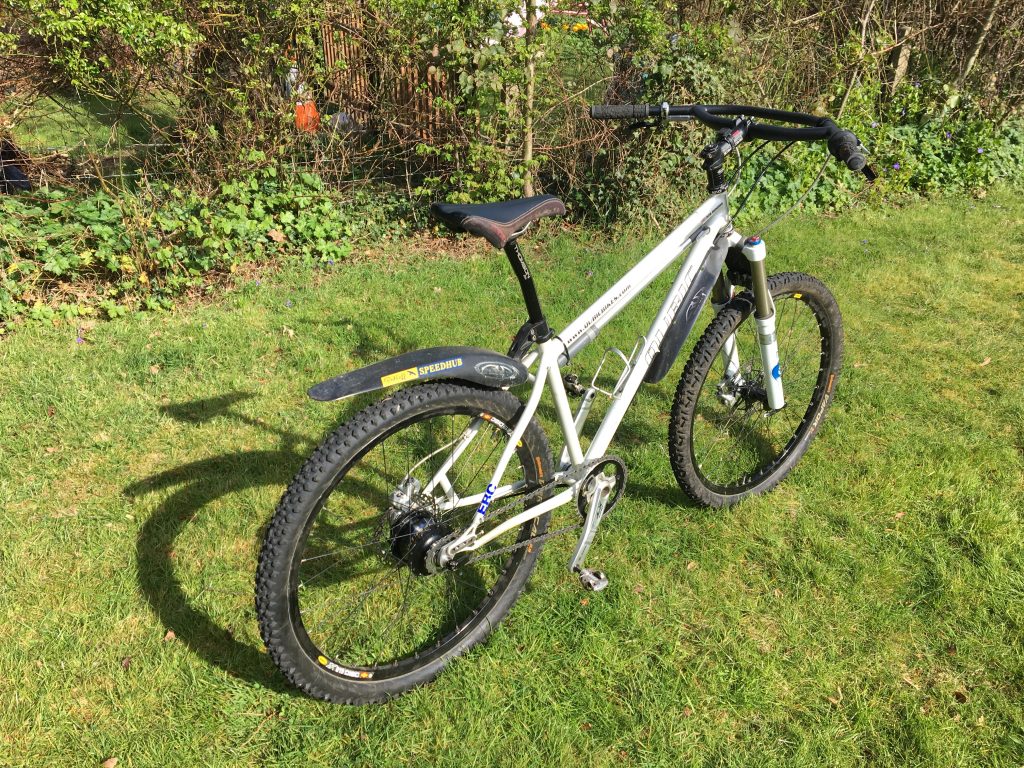 Karon had ridden on and off, over the years and I remember borrowing her 'shopper' before we were married to get back to my digs, when I had no other available transport to get from mine to her's. Later, married, settled and with the kids at school, she went back to work locally and borrowed one of my bikes to commute – come rain or shine, virtually every day.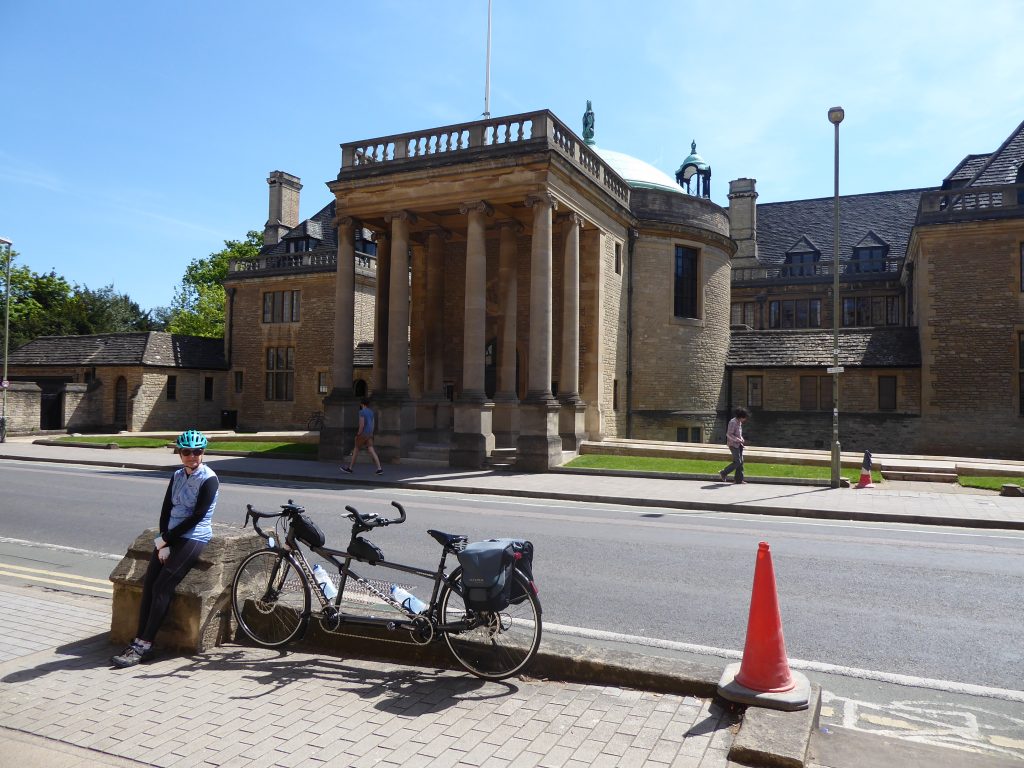 I'd always enjoyed riding to work when I could, and as the kids got older, I could do so more often as I was no longer needed for the school run. Eventually I added a light touring bike to the stable which was great for the 40-mile round trip I made a couple of days a week to my workplace at the time.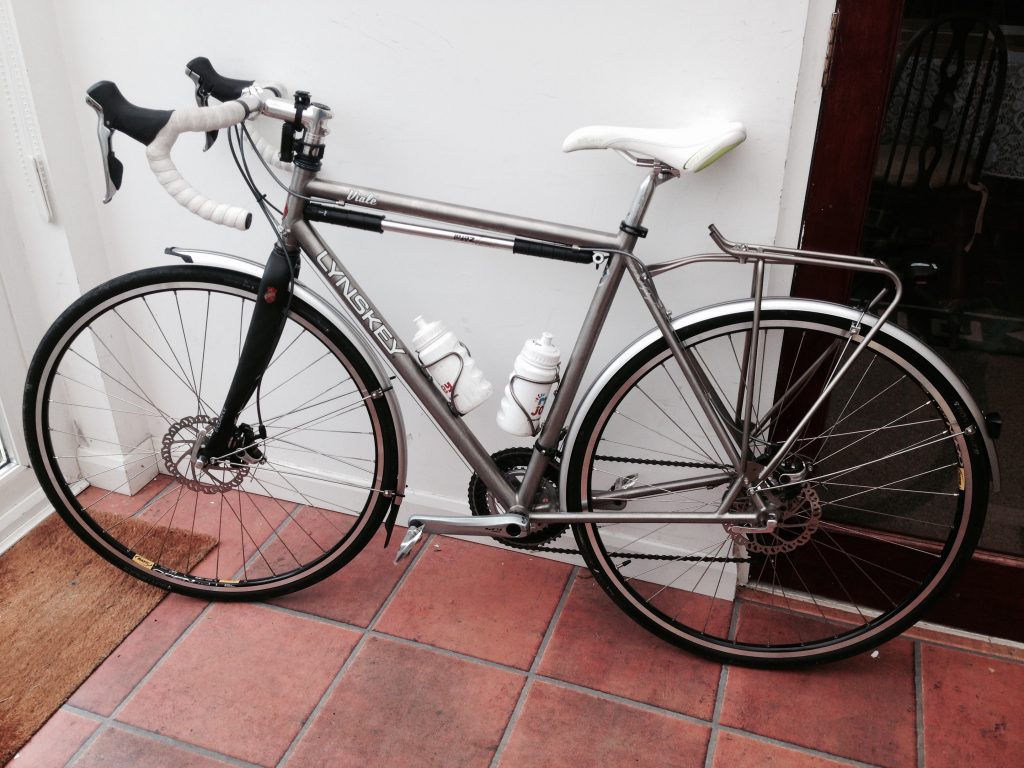 We added Bromptons to the list, to take in the car, on the train or plane, to give us the freedom and mobility they bring when we are away. And I had always hankered after a recumbent trike, so talked myself into buying a second-hand one when the chance came along. Later I added an electric motor to it.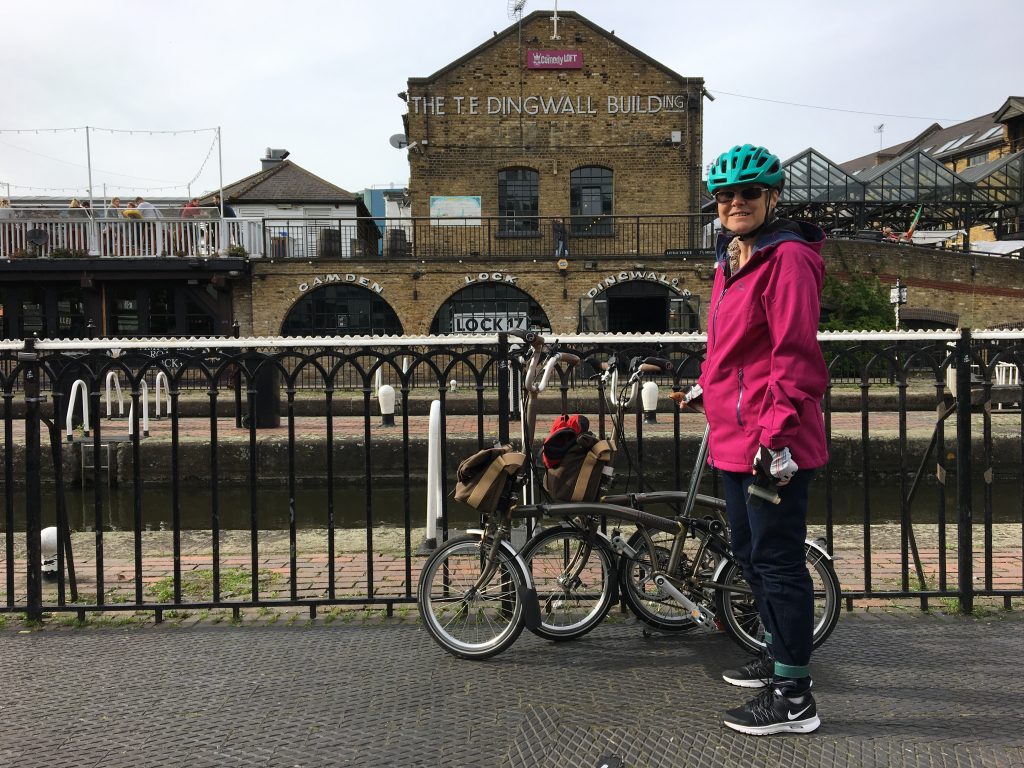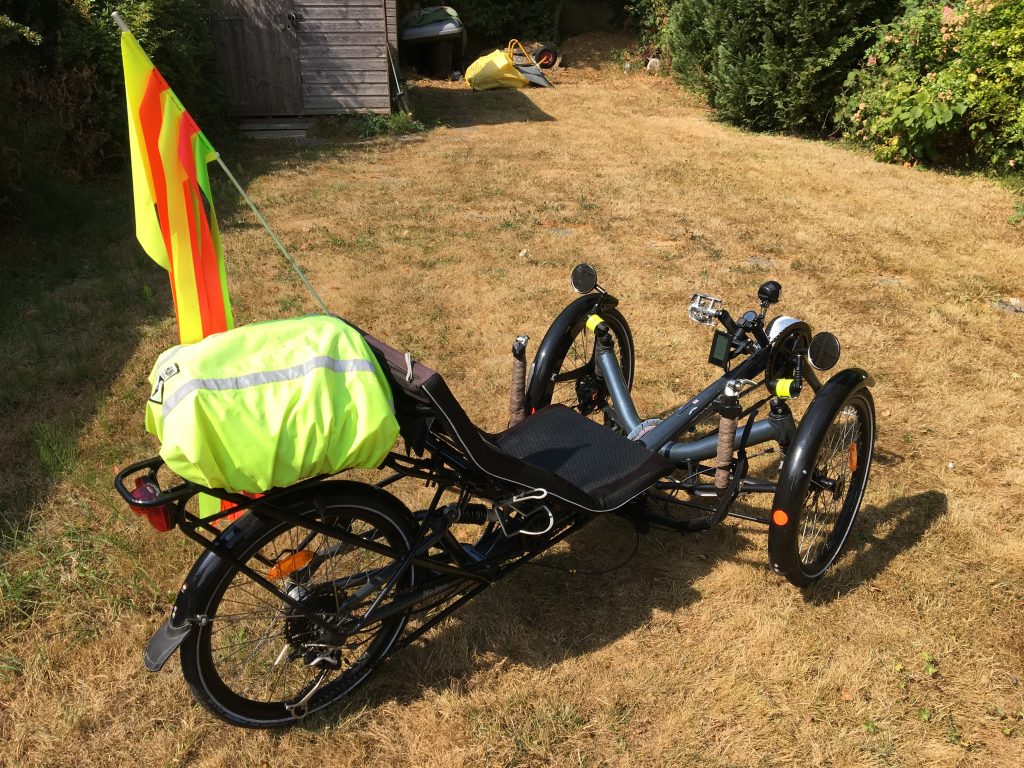 In 2009 we had the opportunity to buy a well looked after, second-hand Thorn Explorer tandem and gave it a go.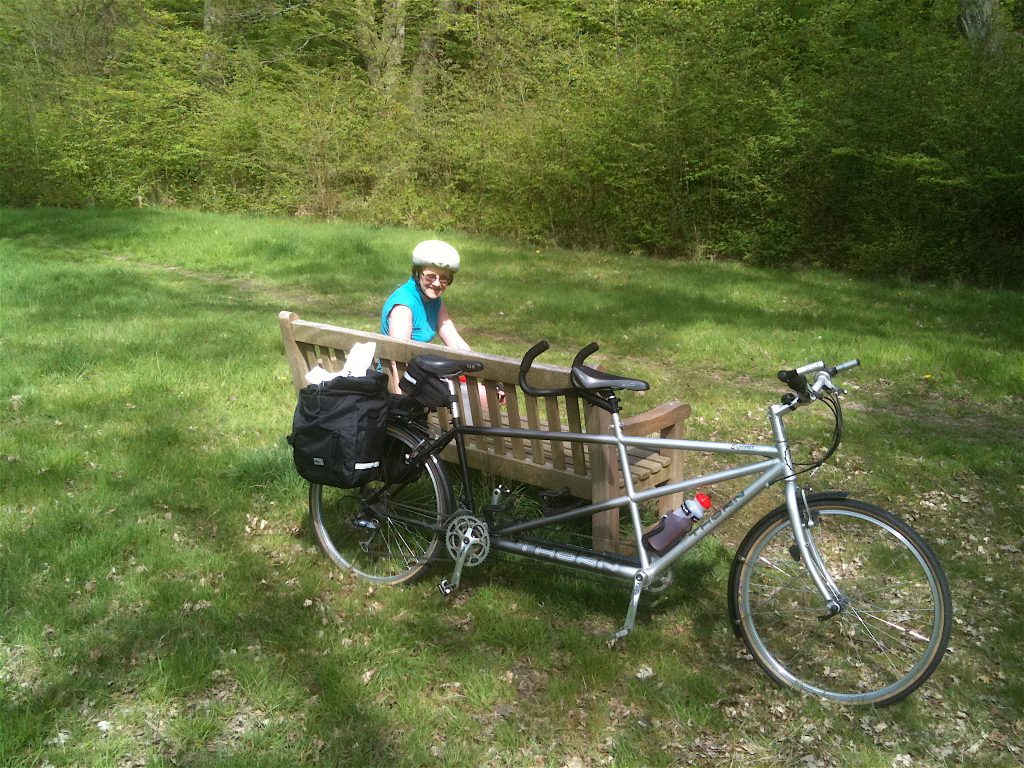 A couple of years later, we decided to buy a tandem more suited to our needs, so sold the Thorn and bought our favourite mount – our Hase Pino. With health issues, Karon has always been limited in how far she could ride, but the Pino is perfect for her and allows us to go on much longer rides than we ever would on solos.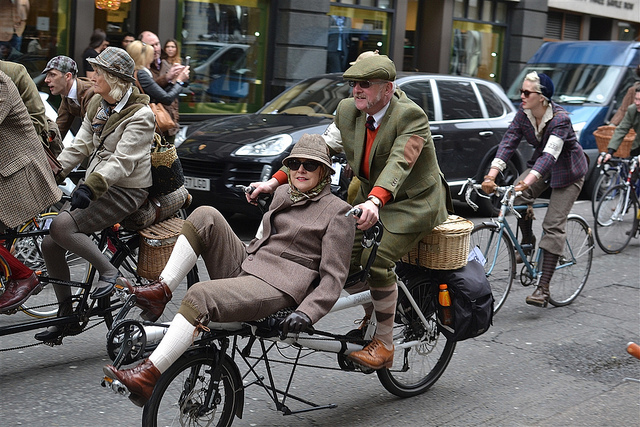 I dabbled in track riding for several years, never being any good at it but it was something I enjoyed immensely. So, you can see, between us we've had a good collection of steeds over the years, and still maintain a well-stocked bike shed, but these days most of our riding is on the tandem.
After three years of riding one of my bikes to work every day, Karon decided a handbuilt 'Roberts' was what she wanted – every time she saw one, she drooled over it and convinced herself a Roberts was the bike for her. Cost-wise it wasn't too bad and not much more than a good, medium spec off-the-shelf bike from one of the top brands. A trip to Croydon and she was measured up and chatted to Chas so he could determine exactly what she was after. A couple of months later we were back to collect it and of course, it was a perfect fit.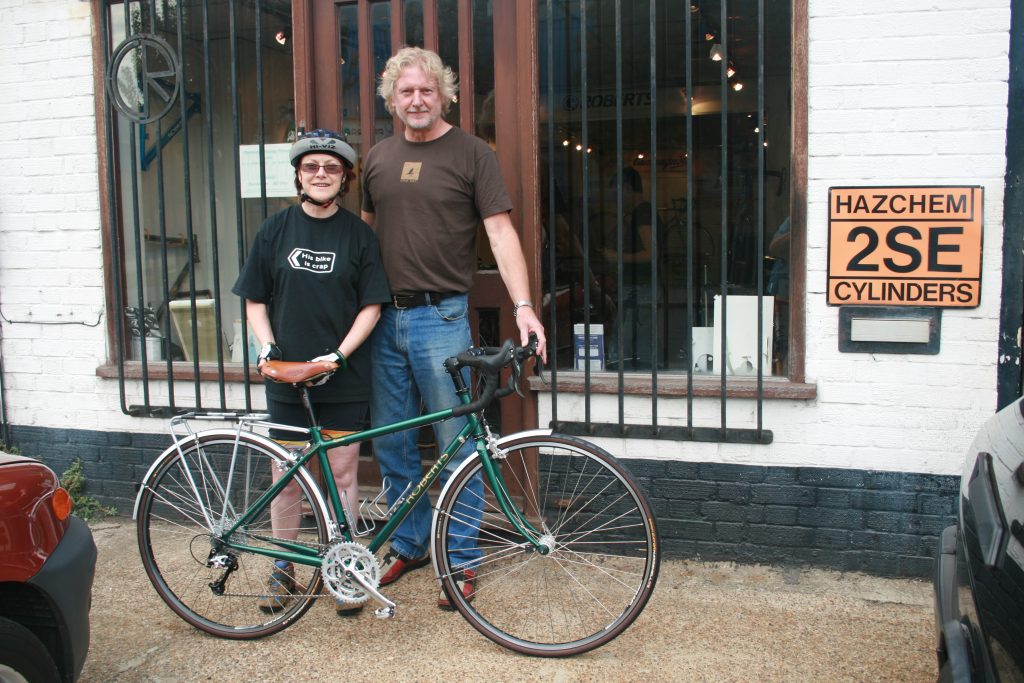 When we retired we decided to start bagging 'BCQs' (British Cycle Quest). It's a scheme run by Cycling UK to encourage folks to get out to more far-flung places. There are six 'clues' in most counties to find and answer. With 402 across the British Isles including the Orkneys and Shetlands, there are plenty, spread far and wide. So far we've managed most near to home and when we go away, if we can, we'll take the tandem or Bromptons, so we can bag another clue or two if we have time.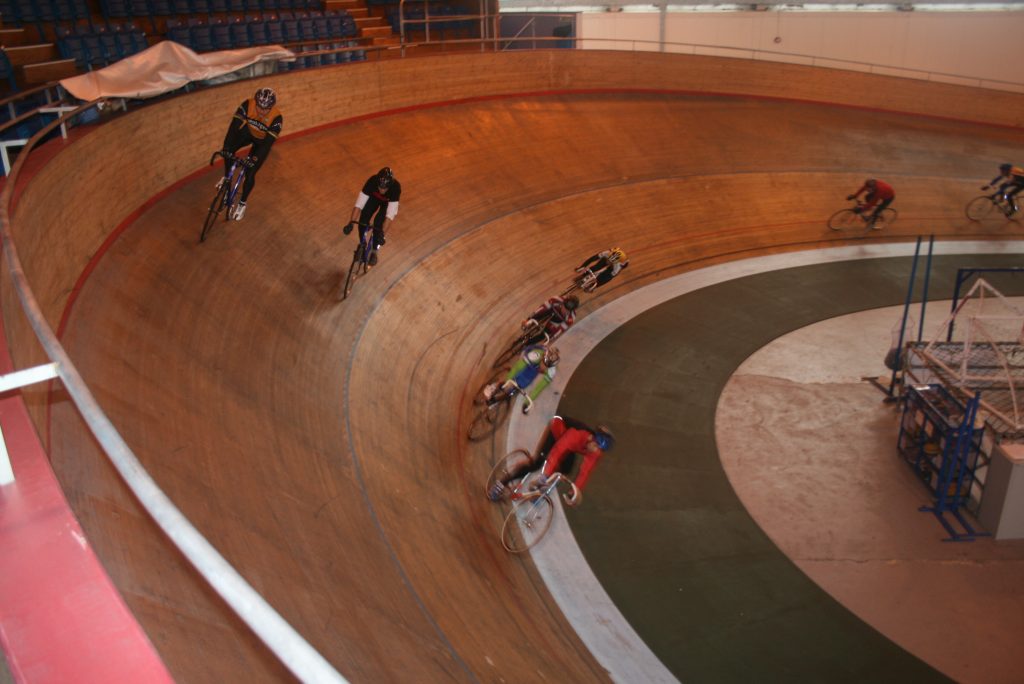 Follow the links below to find out what we've done in the past, what we ride and where we ride. Some of the pages are on our 'old' website and have not been updated for some time.
Bob's bikes, past and present
My YouTube channel – mostly cycling clips
Our Land's End to John O'Groats (LEJOG) ride in the summer of 2012
The Tweed Run
Our ride from home to the Mediterranean in 2019