After coming back from a long tour of France I decided it was time to put a motor on the Pino. I had mulled it over for some time and, because a new 'e-pino' is horrendously expensive, I decided to fit a Bafang Crank Motor.
I bought the motor and battery together, from 'Aliexpress.com' and ordered it from China, as it's cheaper than using a European supplier, but delivery times are longer. If you are in a hurry for the kit, a UK or European supplier will get it to you sooner.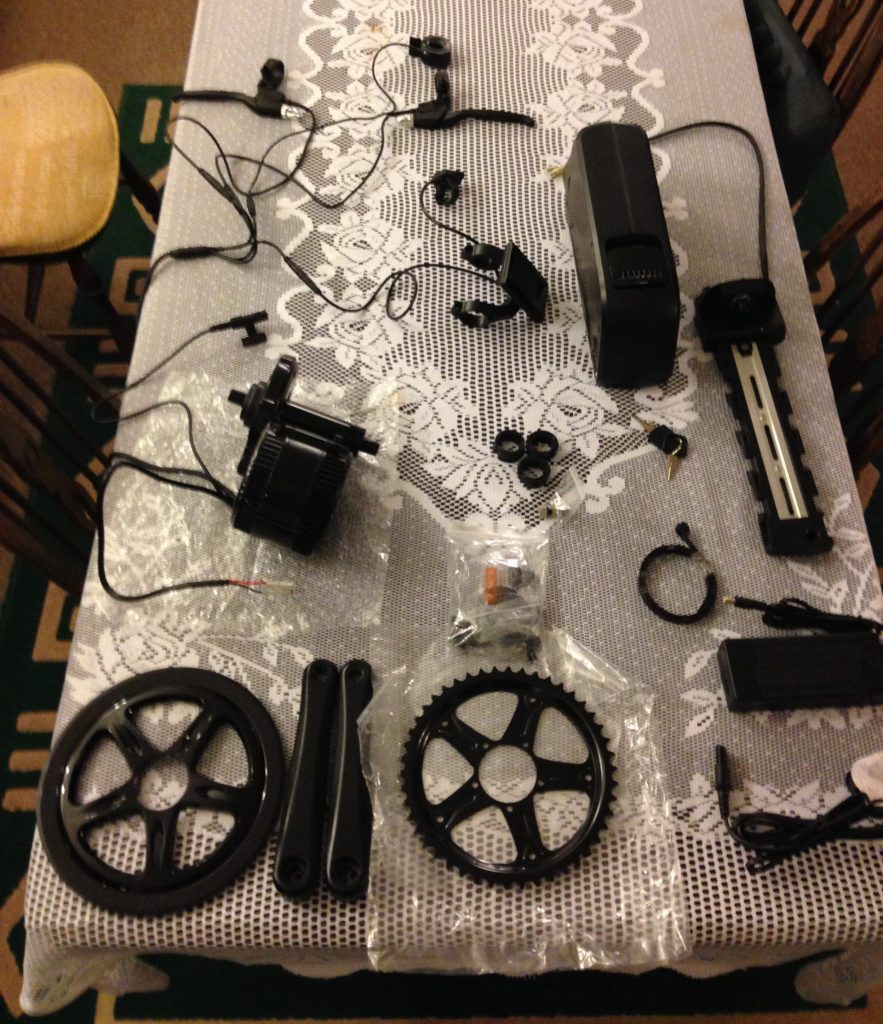 The hardest part was getting the old BB out – it had been on the bike since 2011. I swapped the stock control display unit for a SW102 combined controller/display which is very small and sits neatly at the bar-end. I also had to fit hydraulic brake sensors (bought at the same time) and I fitted the plain, right-hand crank from a Thorn Tandem 'Captain's' crankset from SJS Cycles. The total bill was around £700.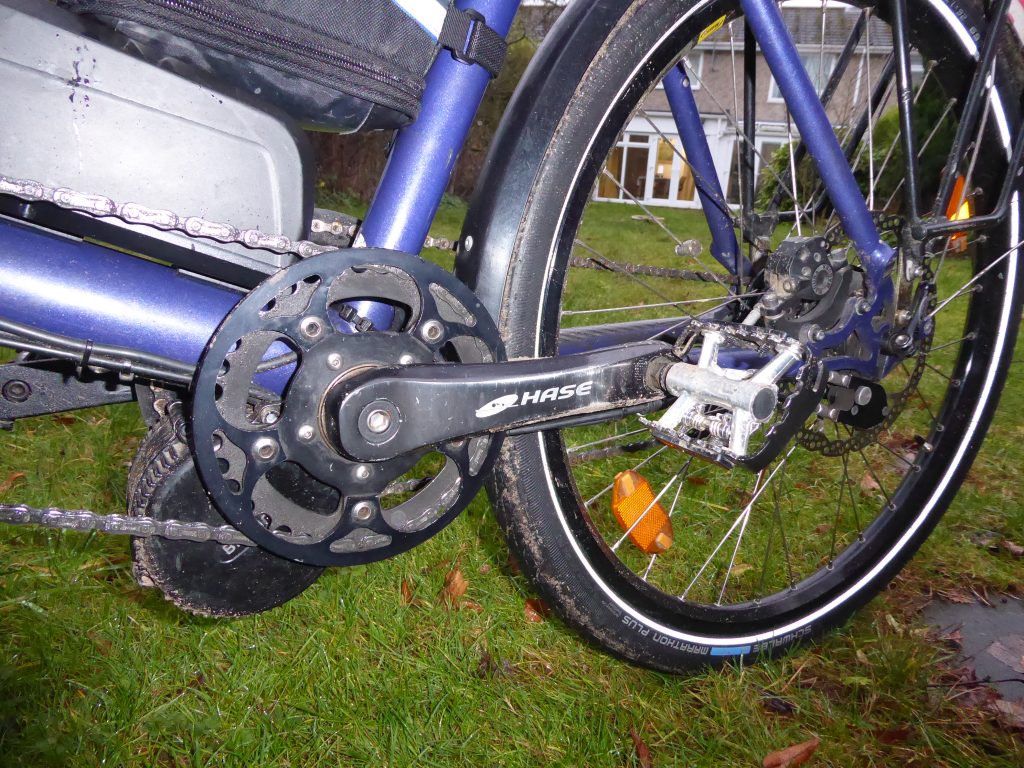 The Hase crank has a square taper axle – in what I call a 'square, square' pattern. The Bafang cranks supplied in the kit are 'square, diamond' pattern, so, in order to retain the Hase freewheel, you need to source a 'square, square' right hand crank. These are available as a Tandem Captain's crankset from SJS Cycles. You will have to buy the crankset, as they don't sell individual R/H cranks.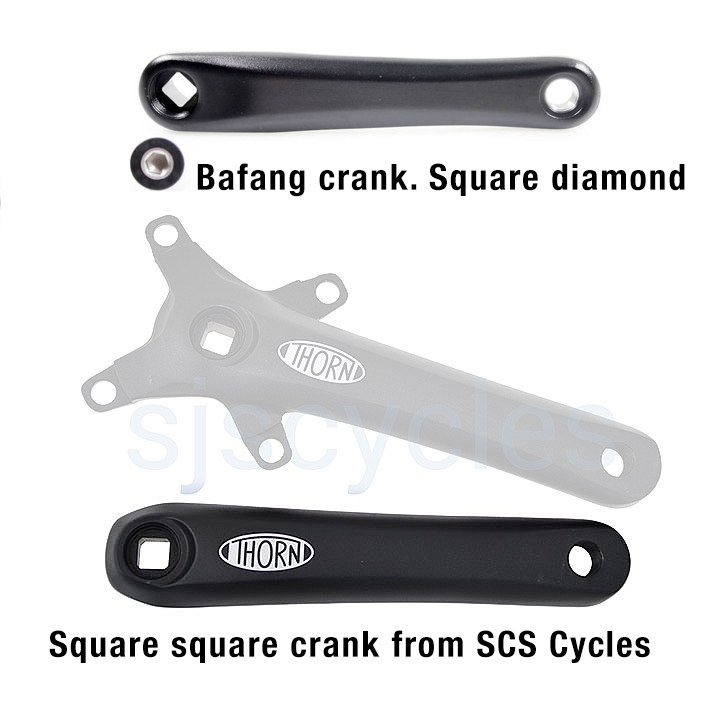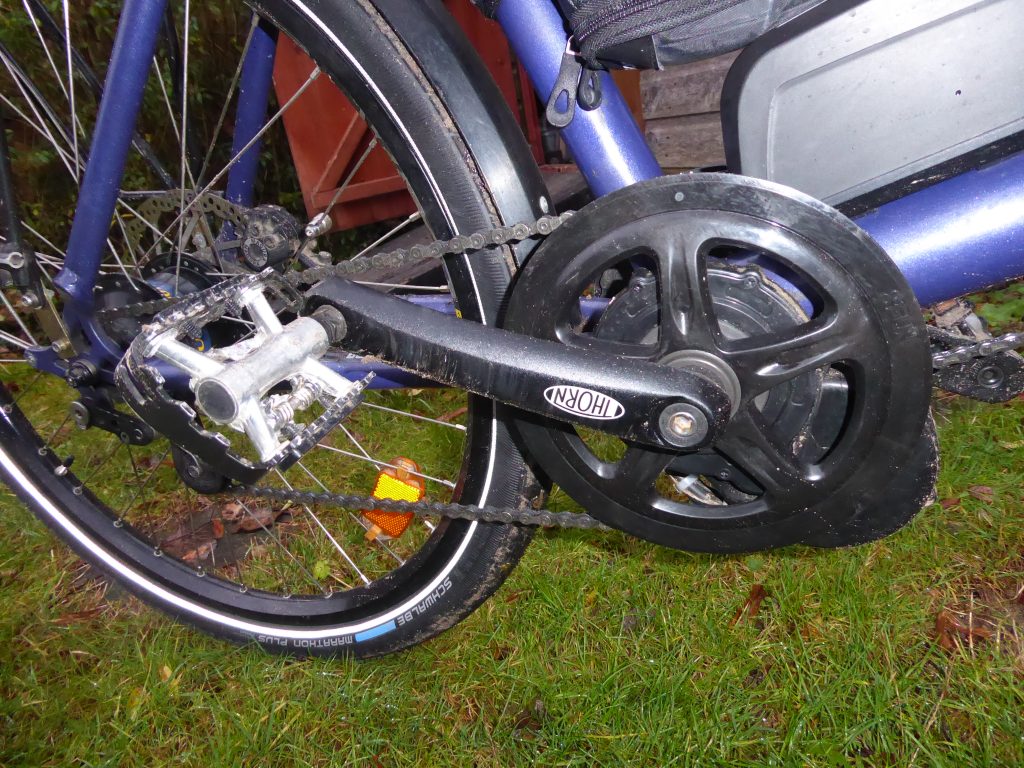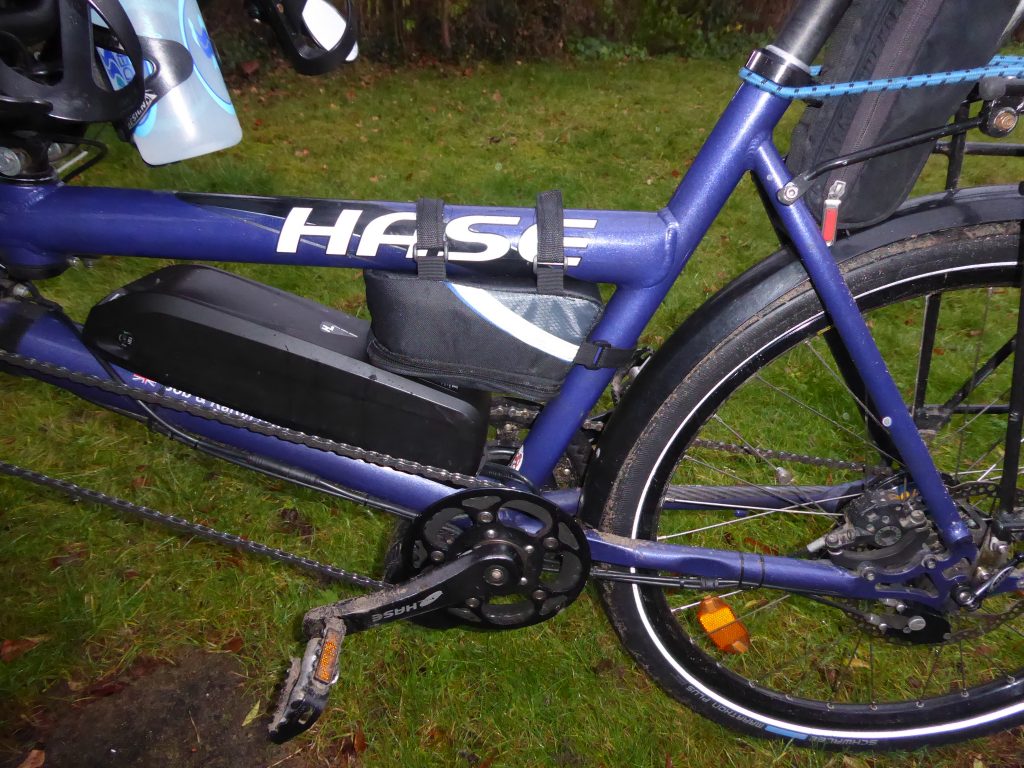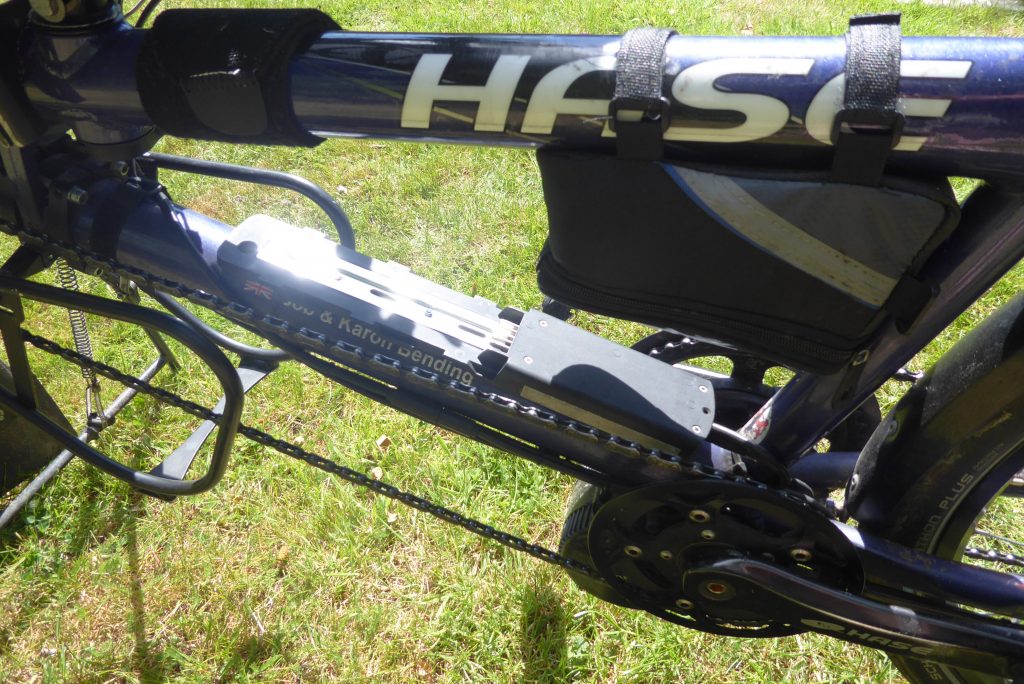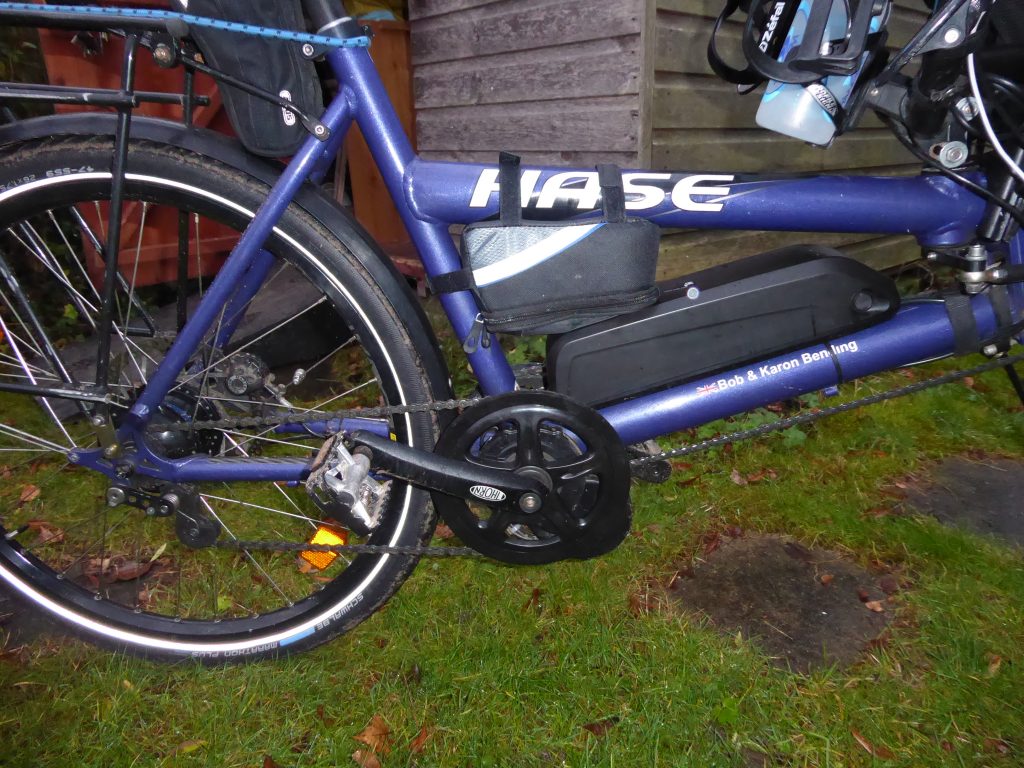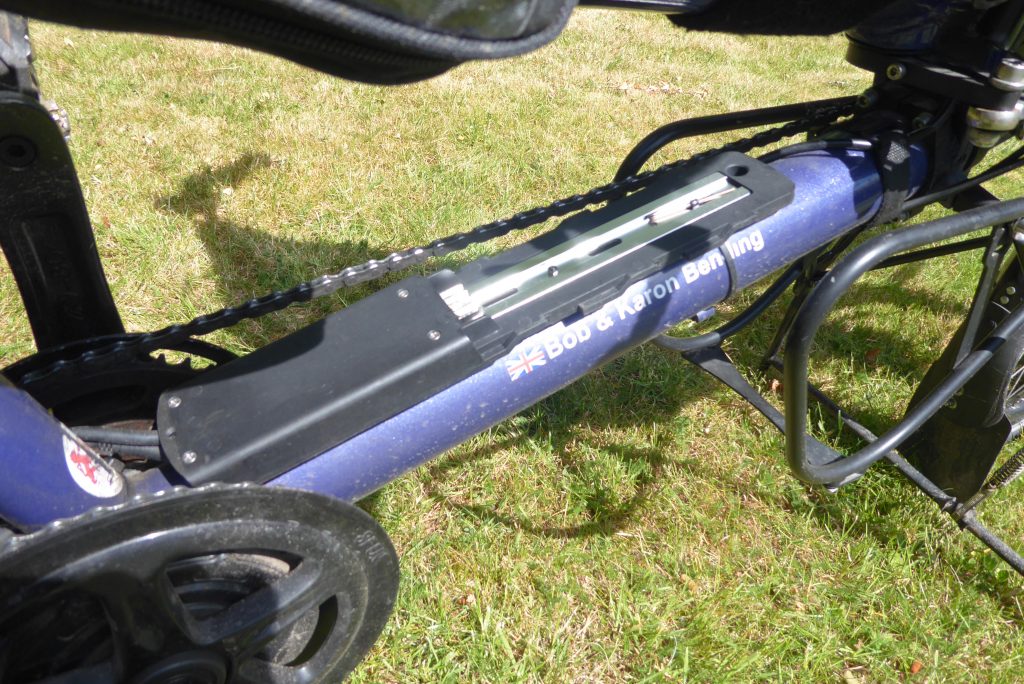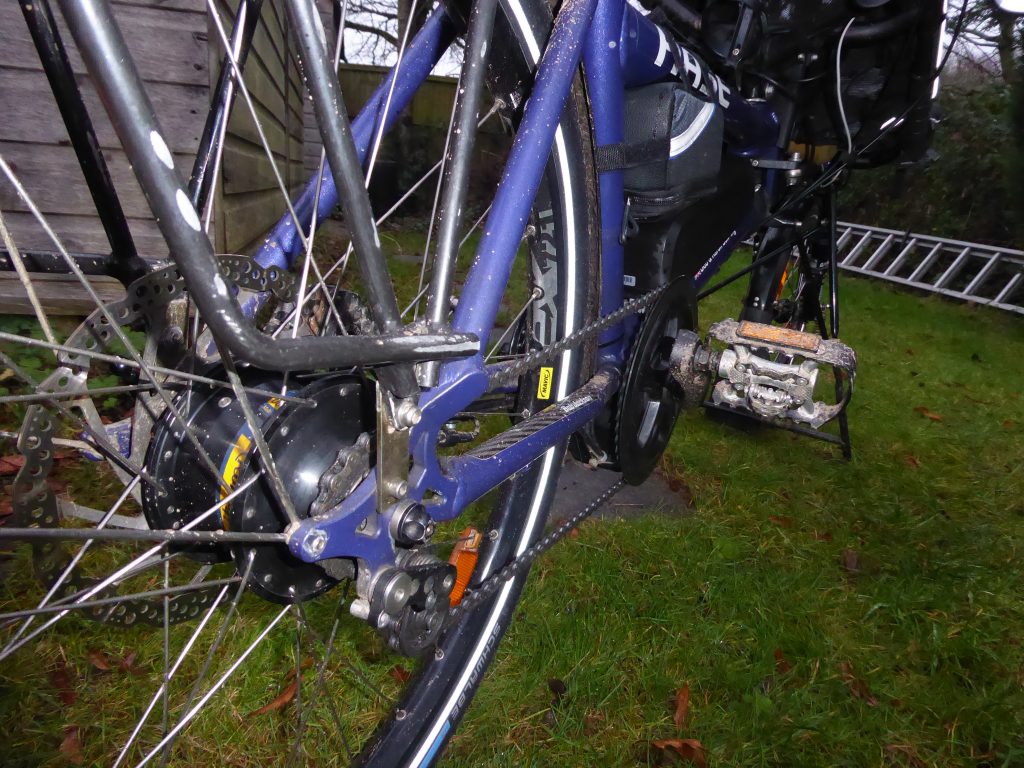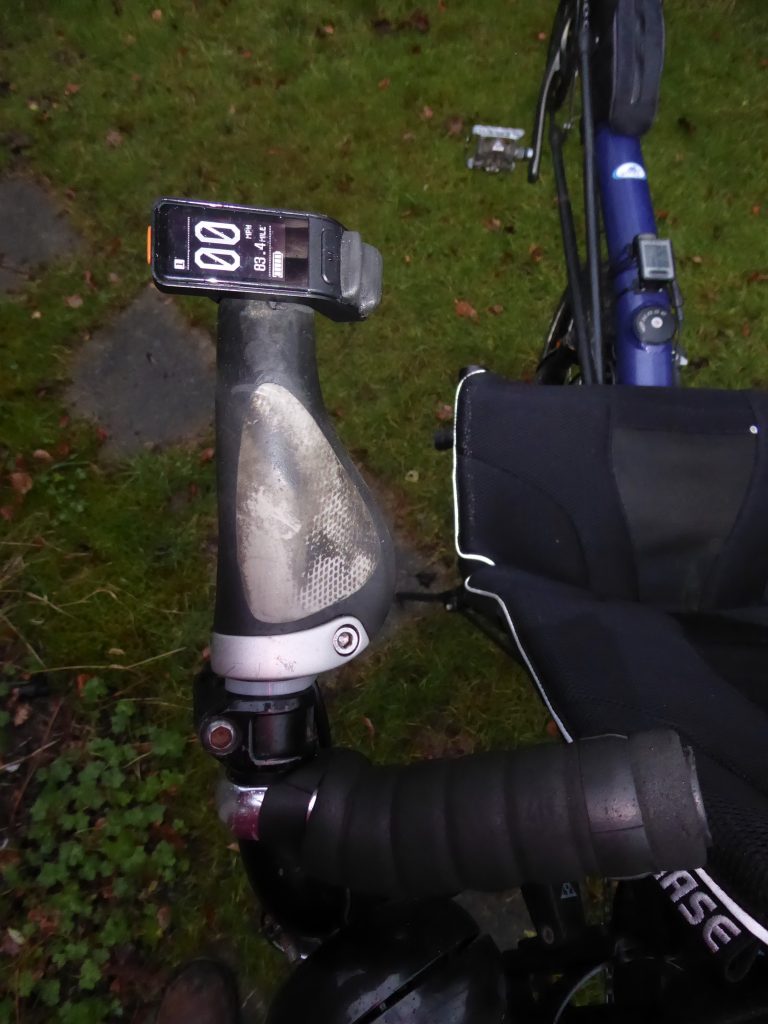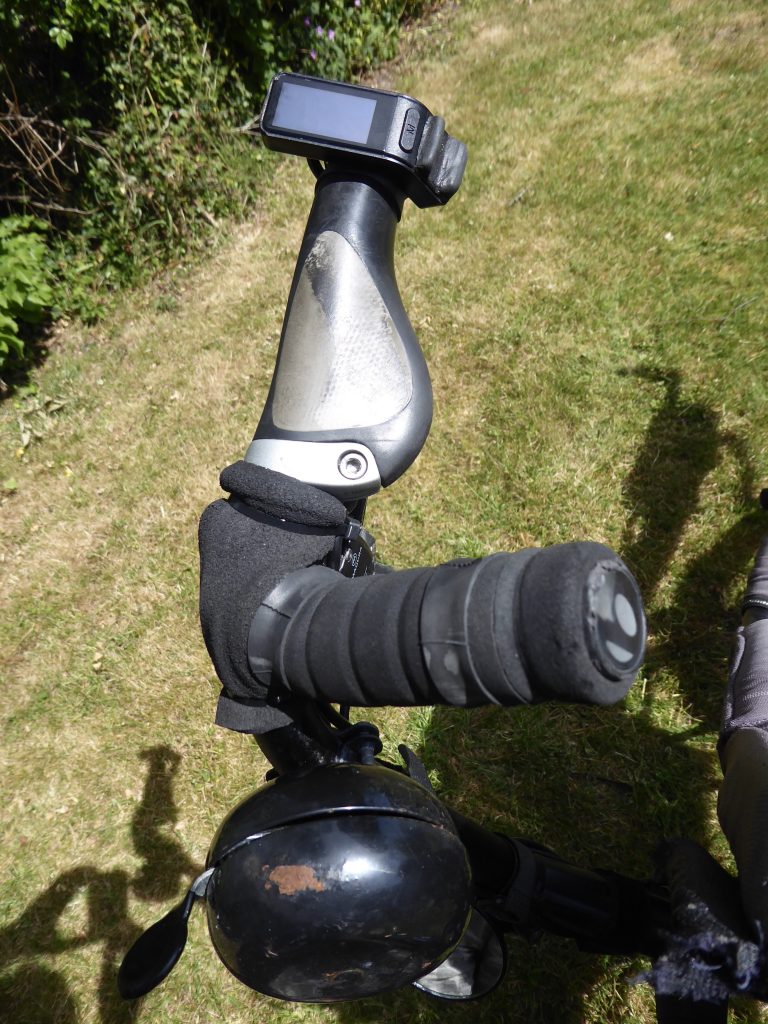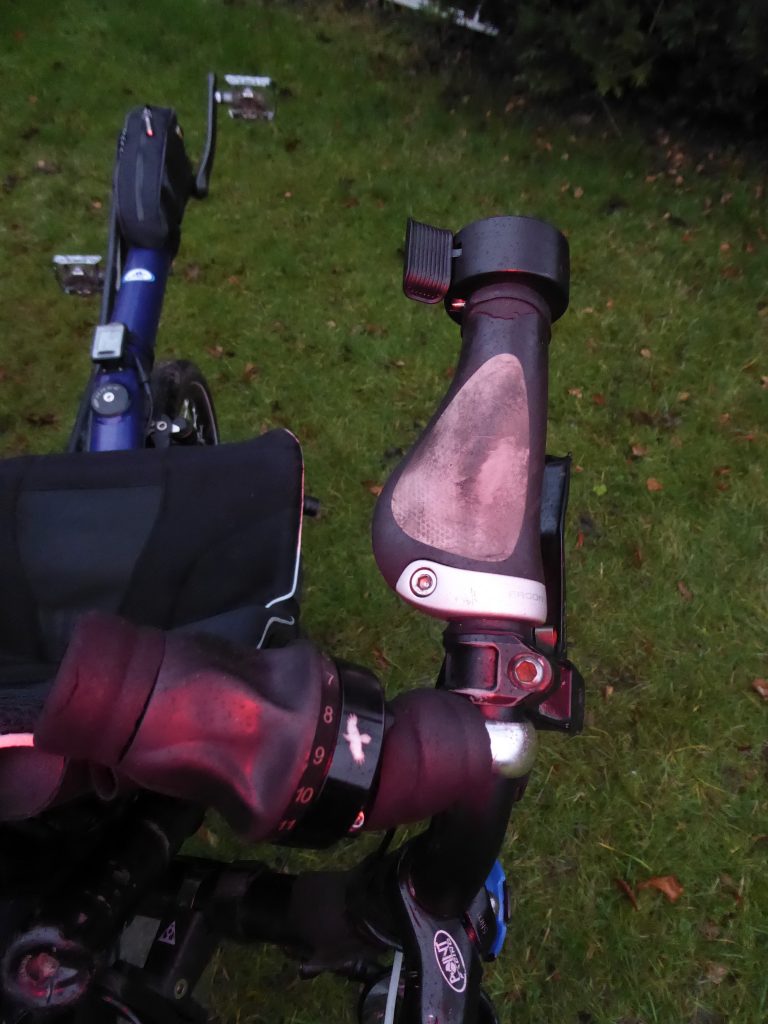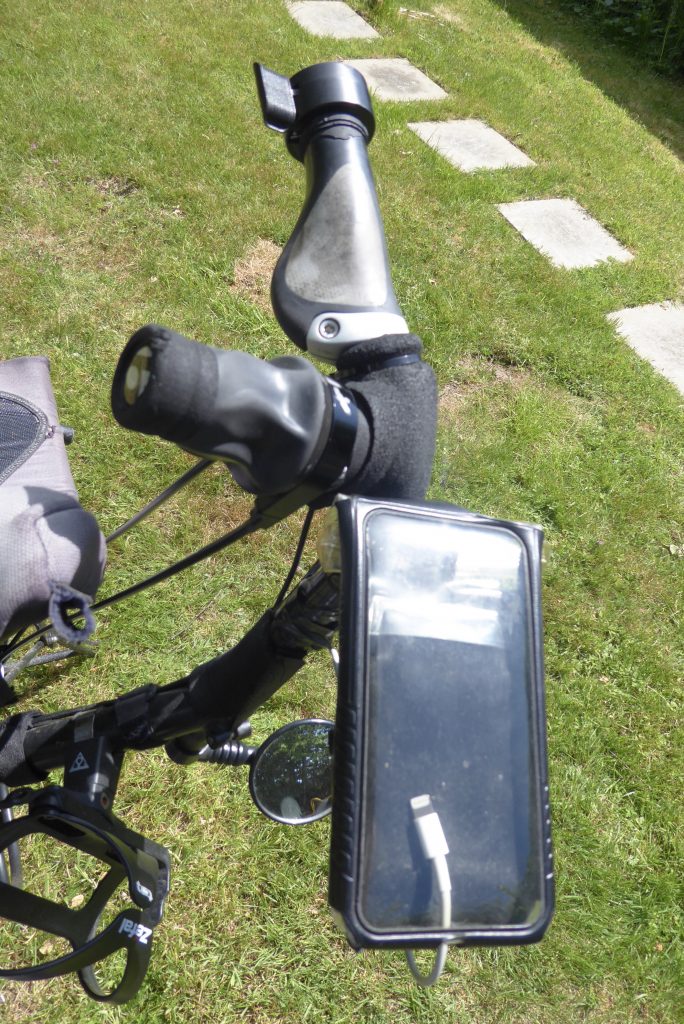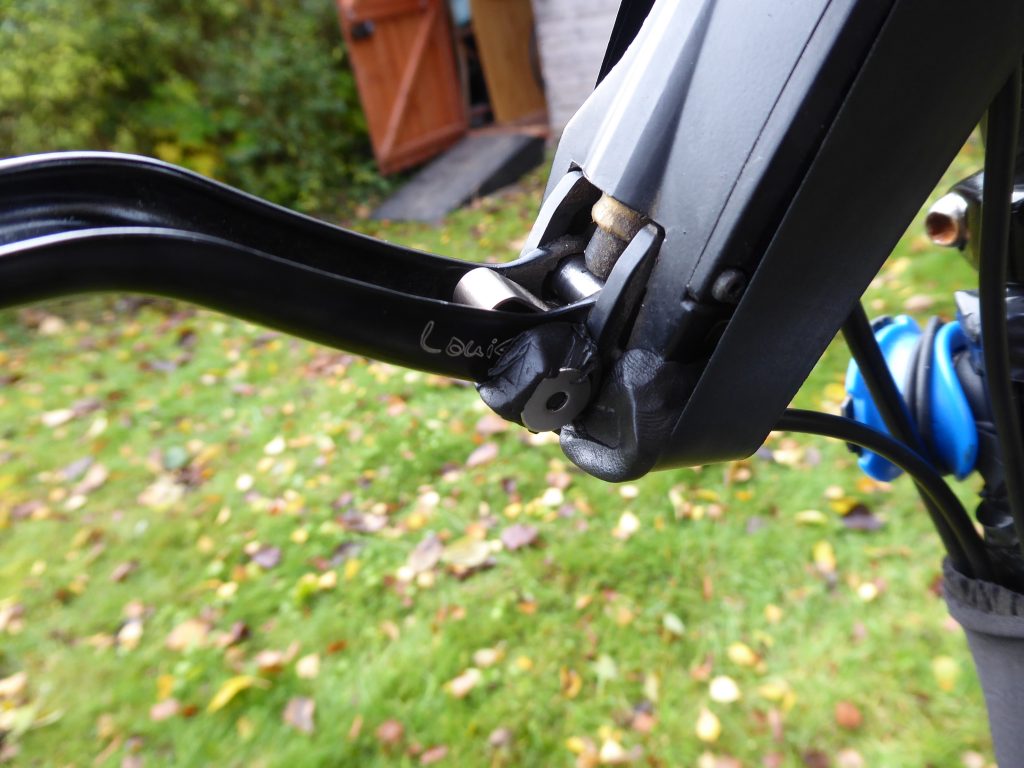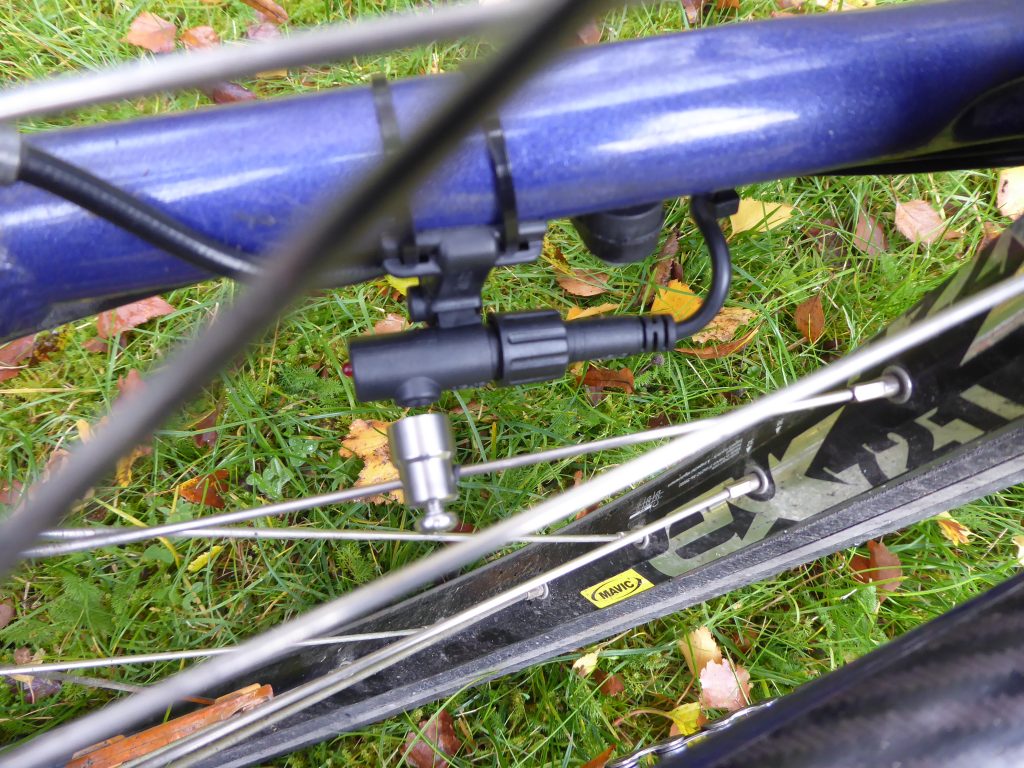 This may all look a bit complicated, but I am no mechanic or engineer, and I have fitted two of these motors now. As I said at the start, the hardest part can be removing the old BB.