February 2020 we were in Spain when Covid reared its ugly head and started its advance from China. Initially we had looked at finding some winter sun in Cuba and doing some cycling and painting there, but decided against flying anywhere. So we packed the Pino into the car and spent a few days driving down through France and Spain to arrive in Dénia. We had an apartment about 5km north of the town, right on the beach, but we were there to ride. In January there had been a terrific storm and much of the beach was washed inland so there was still a big clean-up going on during our stay.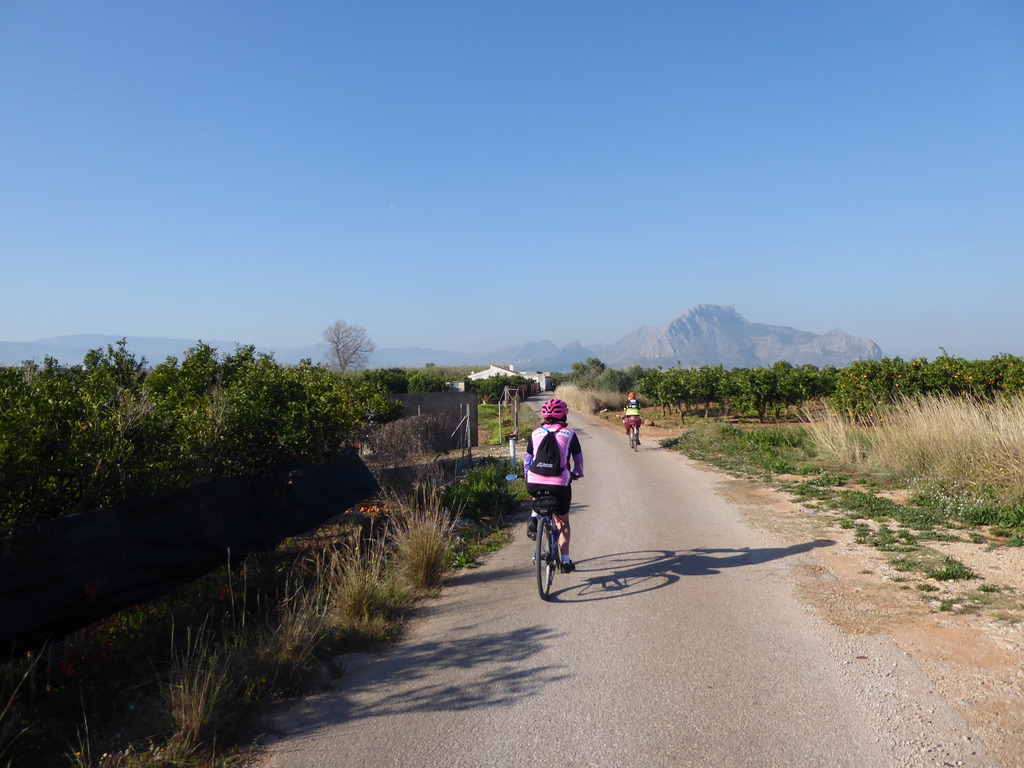 Some of our cycling friends were staying in a hotel in the town and, as luck would have it, as we drove towards our apartment, we spotted them on the road, so pulled over for a quick chat and to arrange to meet in a couple of days to join them for a ride. So, over the next two weeks we had a mix of joining up some days, riding alone others, and on one day we drove north into the mountains to a small town to explore an abbey and do some painting.
Come the end of February we headed back home, spending another few days on the drive home… just in time for the first lock-down. With Karon being classed as vulnerable, neither of us wanted to mix and after one shopping trip to the local supermarket, where I queued for 3/4 hour to get in, I decided not to risk it again. We struggled for a few weeks to get onto any home delivery system and Holland did some shopping for us, dropping it off at the doorstep. Eventually Karon got onto Sainsbury's home delivery and we were fine from then on.
I used the time to do a few things in the garden and clear out both sheds, I was also riding most days, on my own until things eased and Karon joined me. In the summer we put the Pino in the car and went a little further afield to break the monotony of repeated rides around local lanes.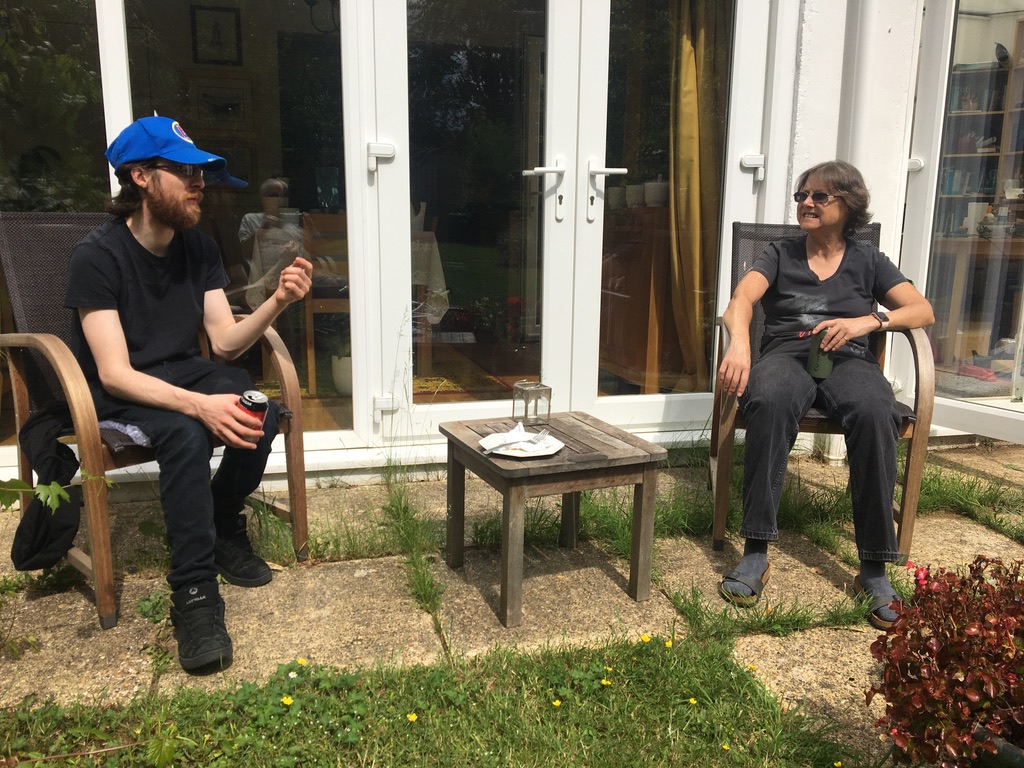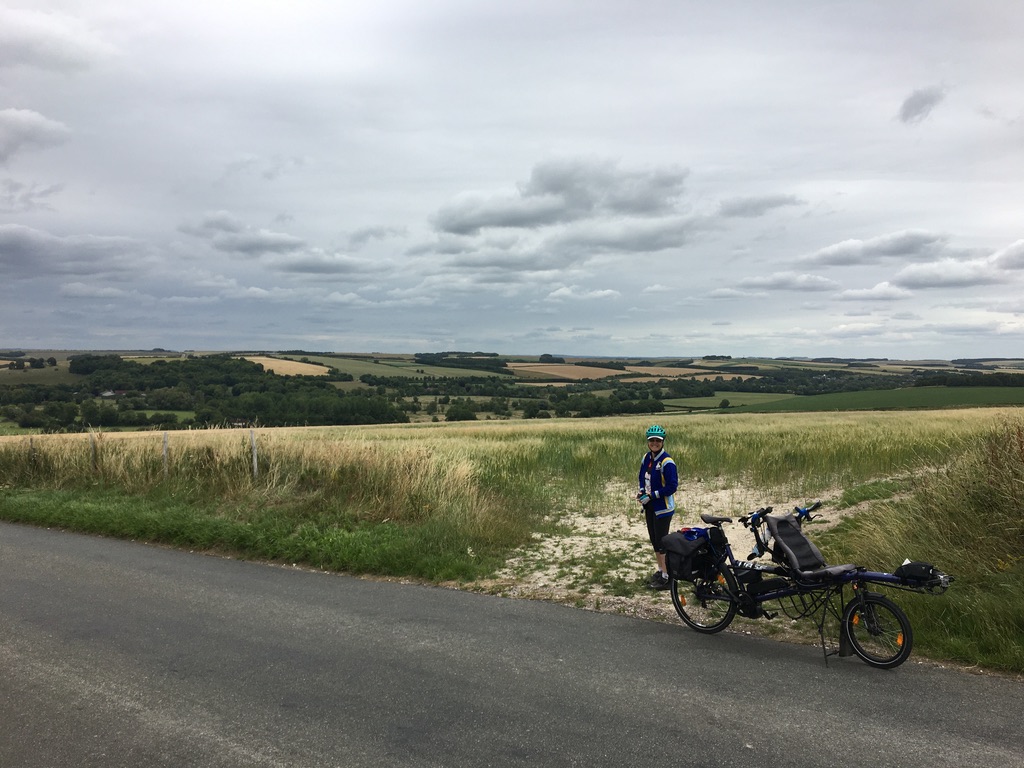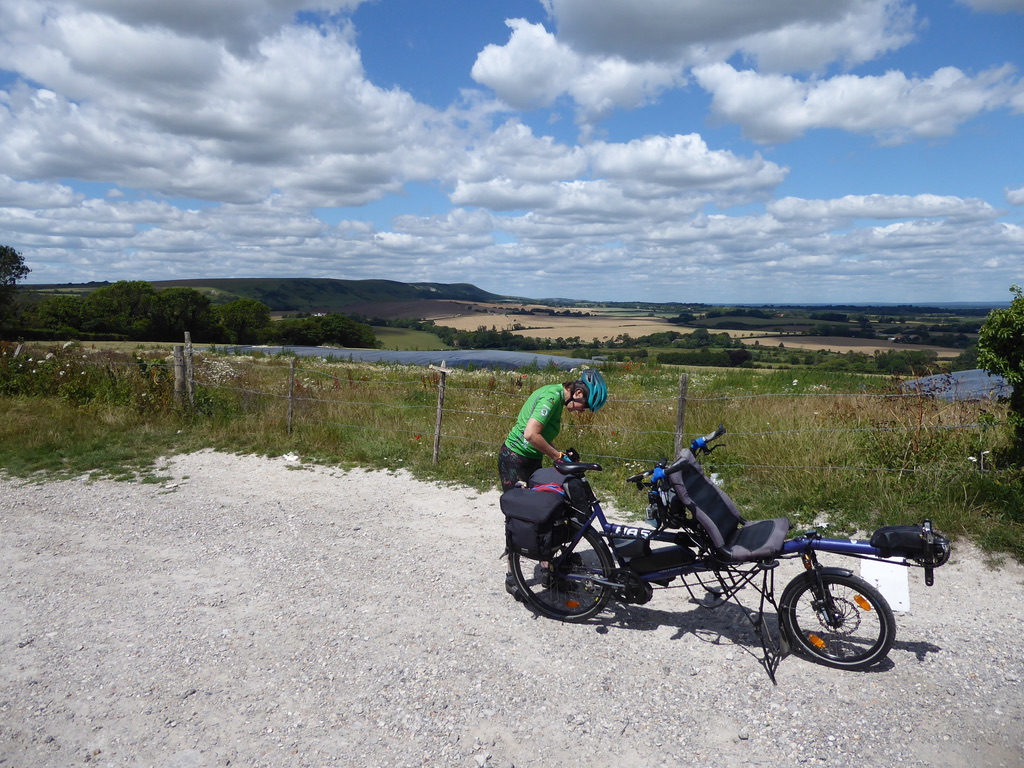 In the autumn, when things got a little worse again we stayed local and as it got colder we cycled less and stayed home more, doing the odd painting and reading etc. Christmas 2020 was a quiet affair but Cas and Holland spent the day with us and Cas stayed over that night.
In April 2021 I undertook a fundraising challenge to ride 56 miles. In fact I managed three 56 mile rides – West along the Kennet and Avon Canal and back, South to Winchester and back and a loop Eastwards towards Hartley Wintney, making use of the labyrinth of little lanes around us.
It was on one of these rides I had pretty serious problems with my pacemaker and had some bouts of atrial fibrillation. It wasn't me but the pacemaker that wasn't behaving. A few adjustments at pacing clinic sorted it and I've been fine ever since. With slightly warmer weather Karon and I started getting out more together, on the Pino which helped us get a bit more cycling fit for in June we headed North into Scotland to spend a long weekend in a chalet on a campsite in Callander, along with another two tandeming couples – one pair in their caravan and the other in another chalet. We went out for day rides and socialised in the evenings. Though it was only a short break, it was so good to get away – things almost felt normal!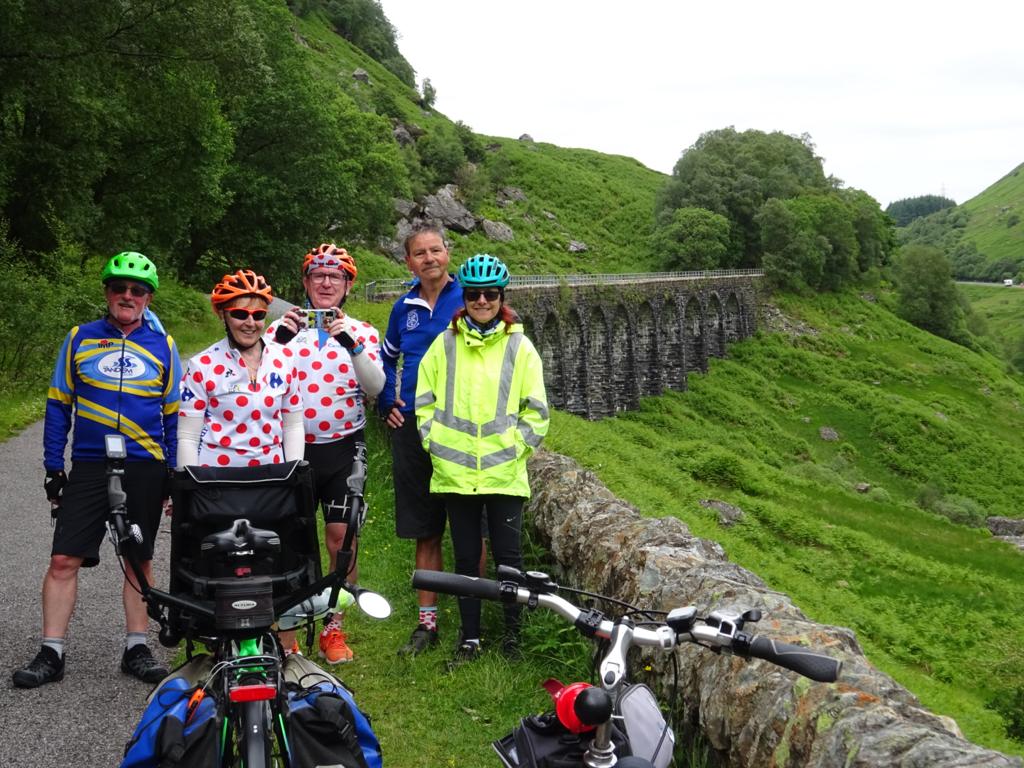 On the way back home we met up with friends in Galloway and Dumfries and called in to see my sister in Cumbria. In July we took part in another ten-mile time trial, even though I had said we would never again! We stayed in a B&B in Lyndhurst so it was another mini-break for us. It was wet on the TT but it really didn't matter. At least this time, we weren't last.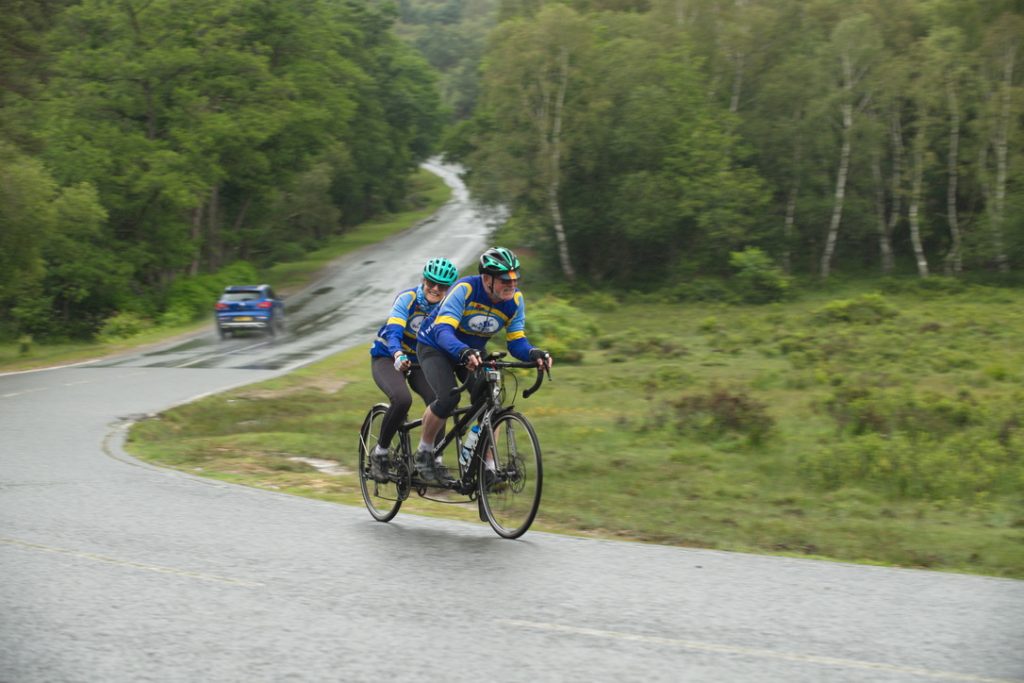 July we had an outdoor get-together at a friend's house on the fringe of Odiham. AS the weather was good we cycled there on the Pino and carried our picnic and booze on the trailer.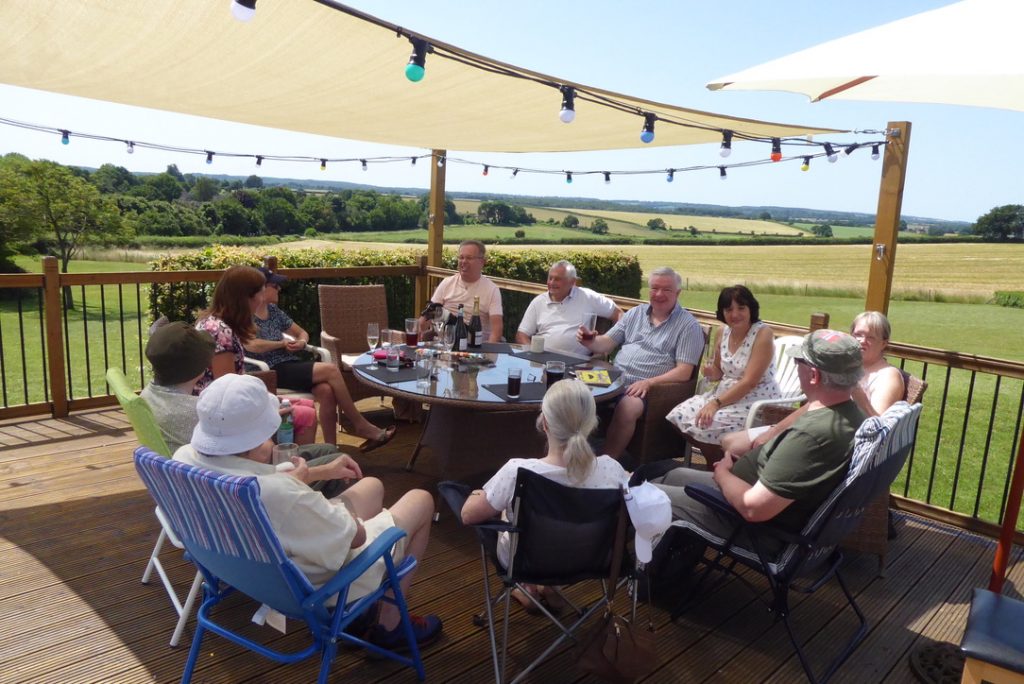 In August we were off again, to Nottingham for the National Tandem Rally. We stayed with a couple we knew, but had got to know better back in Spain. They had helped organise the rally and planned all the routes, so most days we rode with them – bigger distances than we were used to, but we survived the week. To top it off, we weren't the only Pino pair…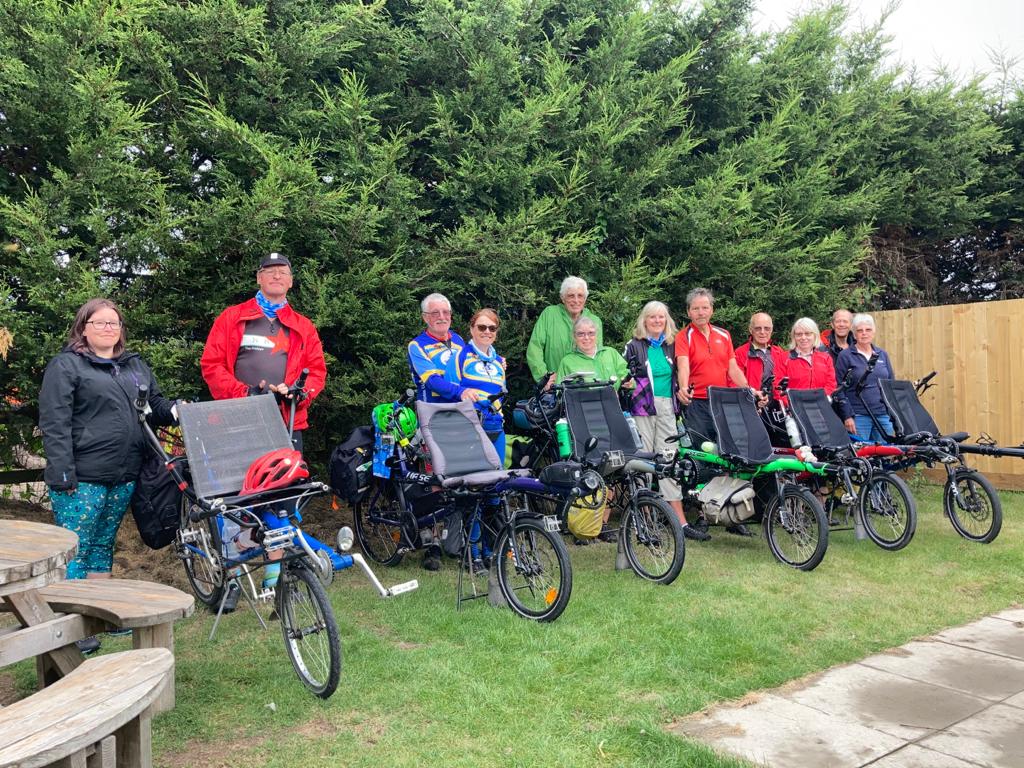 We also hosted a Tandem Group ride from home and enjoyed tea and cake in the garden after. On a roll and with the weather on our side, we then spent a week in East Sussex and Kent collecting some BCQs (British Cycle Quest) and in doing so completed all the clues in the South East.
In a normal year, come October I, and maybe Cas and/or Holland would pop over to Lippstadt for Herbstwocke and meet up with some of my old Army buddies. Of course, with Covid this was not really feasible, so we decided to meet up in East London for a few drinks, a meal out and a walk around the East End… the 'Ripper Tour' to be precise. At the end of our walk we ended up in one of the oldest pubs in the city of London, which had survived the Great Fire of 1666.
Over the year I had been painting, though maybe not as much as I could have. Here's a snapshot. The bird in the lower left and the lion and girl, lower right, are older, included just to complete the matrix.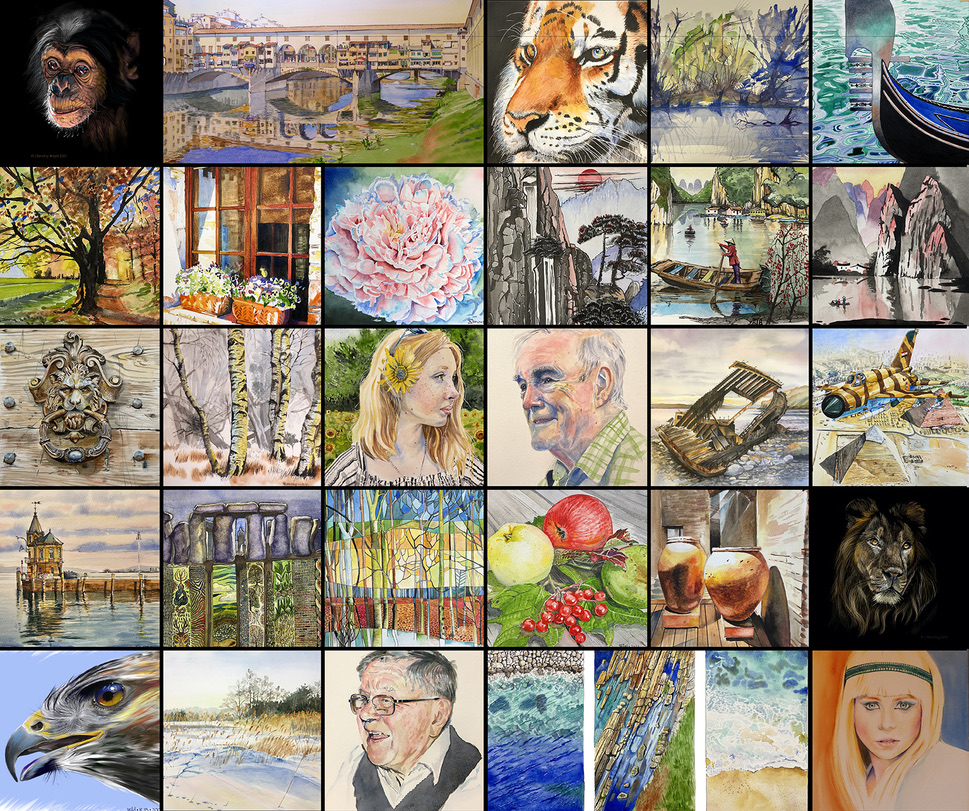 Since October it's been back to local lanes on nice days and staying in on bad. Christmas was a repeat of last year with Cas and Holland here for the day and now we are half-way through January already. I'm hoping we can get abroad at least a couple of times this year, more with luck!