We were both keen to catch some winter sun and I had looked at Dénia in Spain before. It's supposed to be one of the sunniest places in Europe. Covid had been developing in China, but not yet in Europe and we were totally unaware of how things would develop. Nevertheless I was keen to avoid any air travel, as we had also considered Cuba. So, we loaded up the tandem into the car and headed for Dover. I had pre-booked a few places to stay overnight on the way to Spain as we don't like spending too long in the car each day.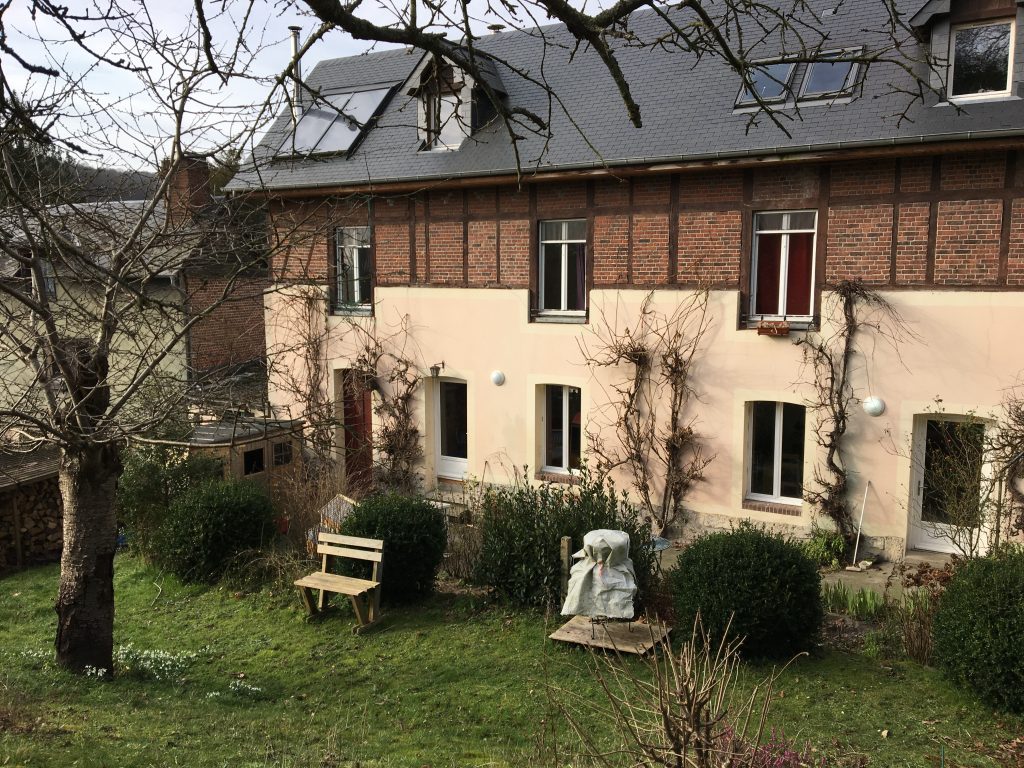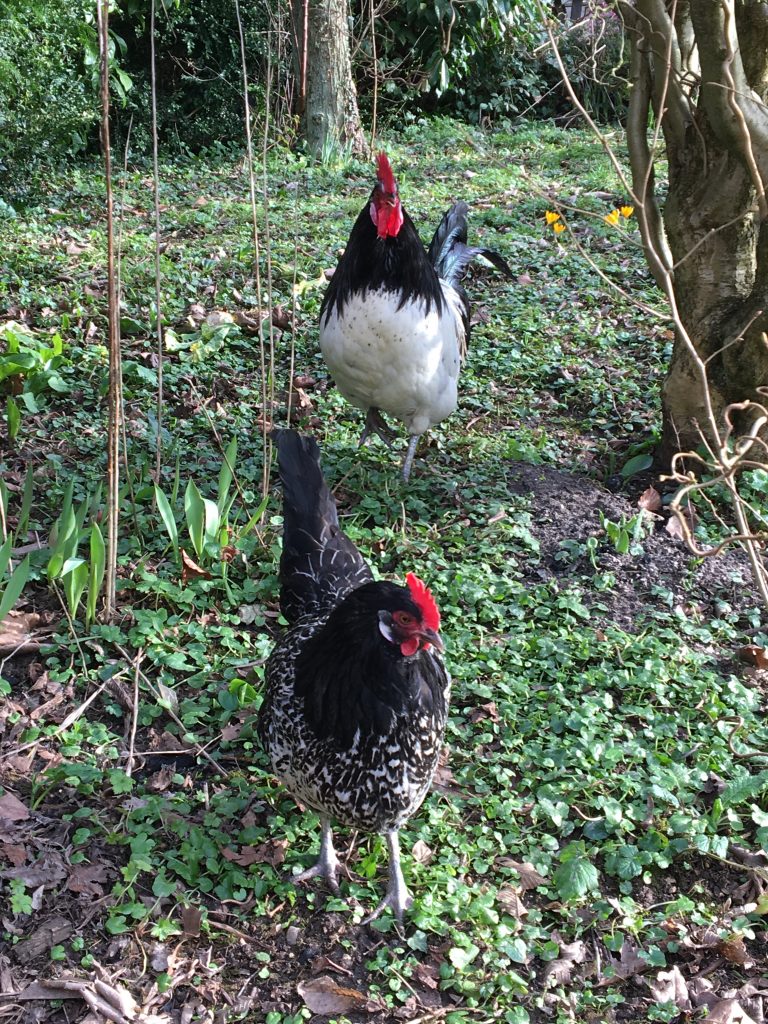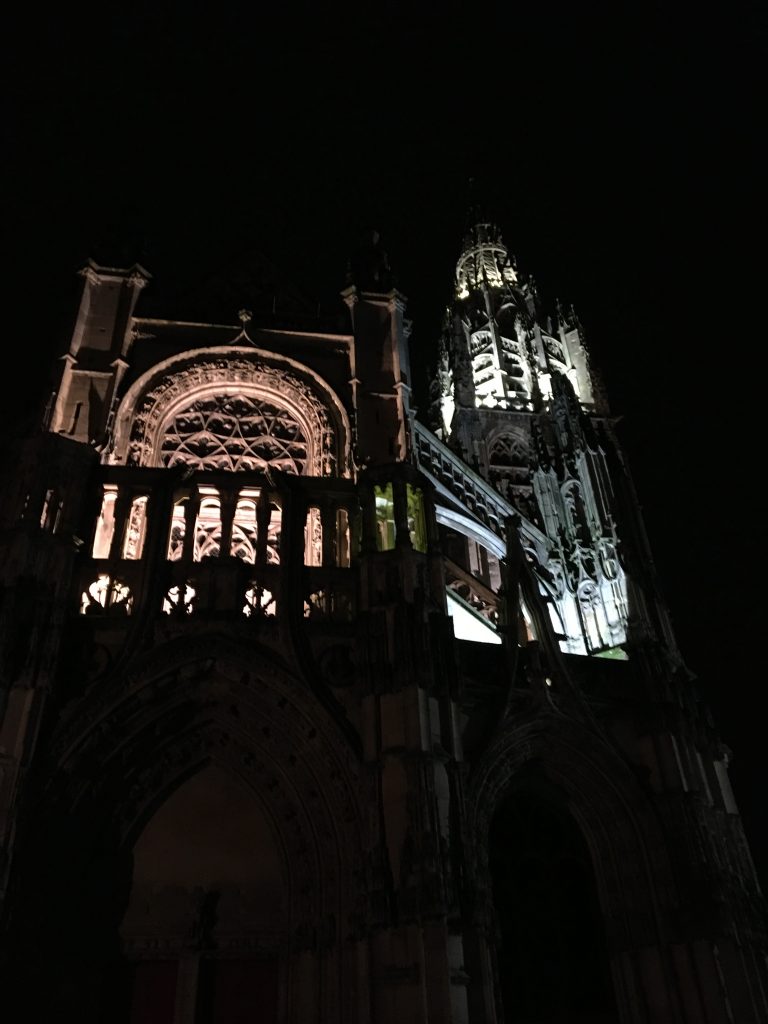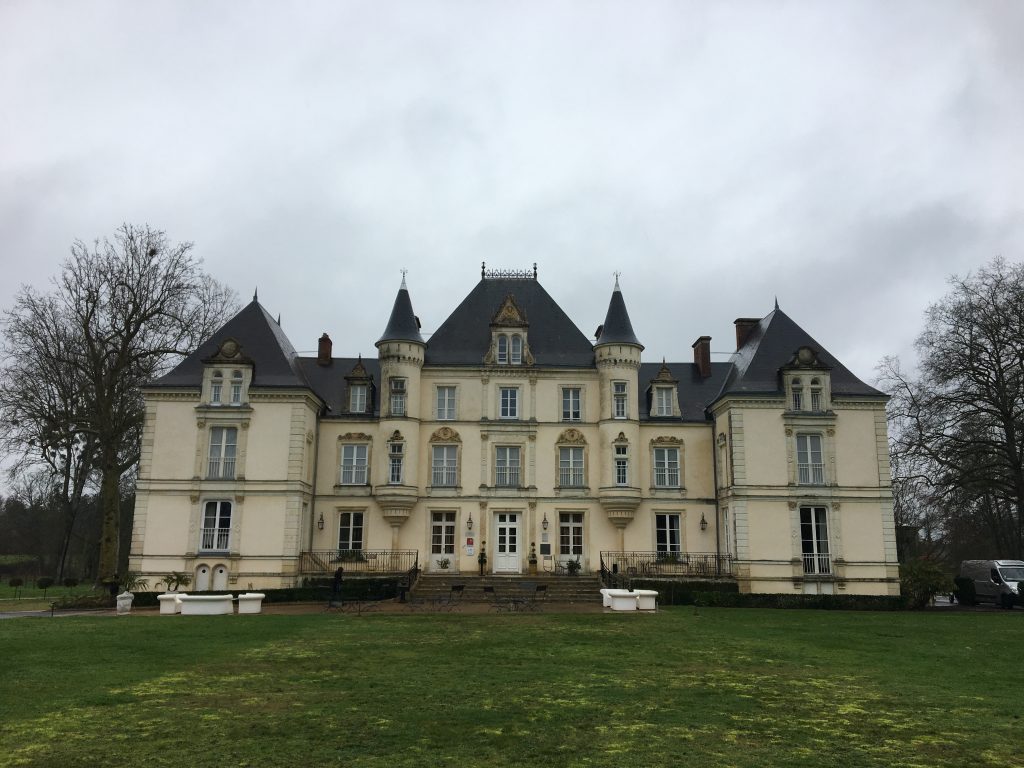 A couple more nights in France got us to the Pyrenees. I had been worried about snow on the way down, but the road was fine even if the weather wasn't great.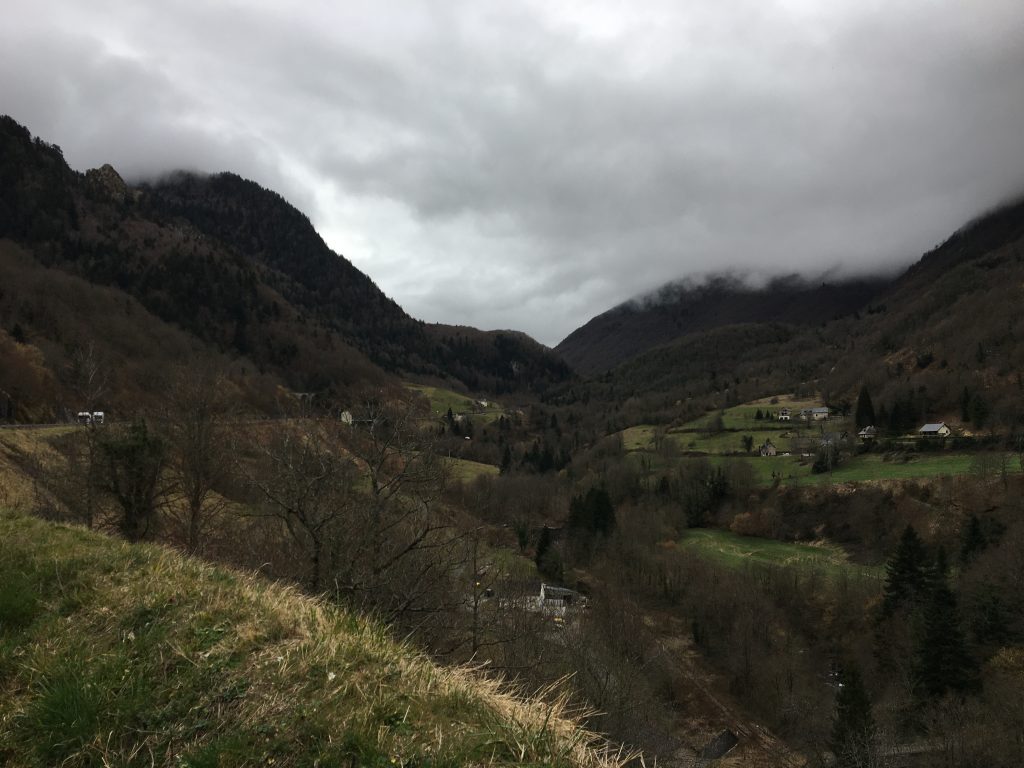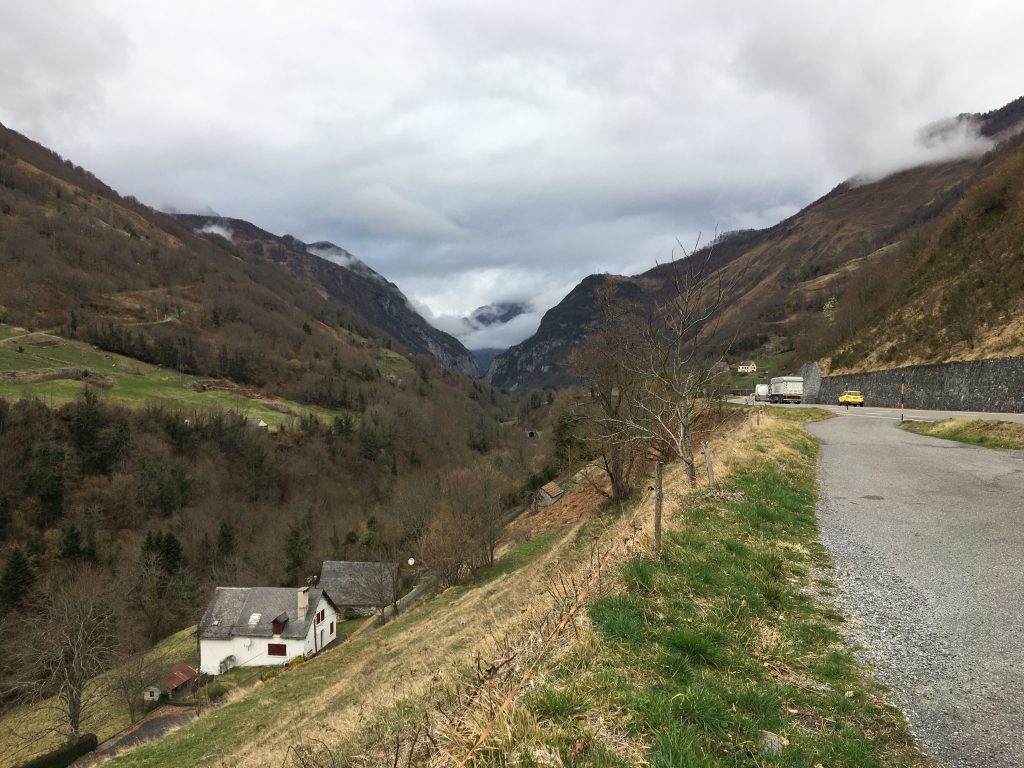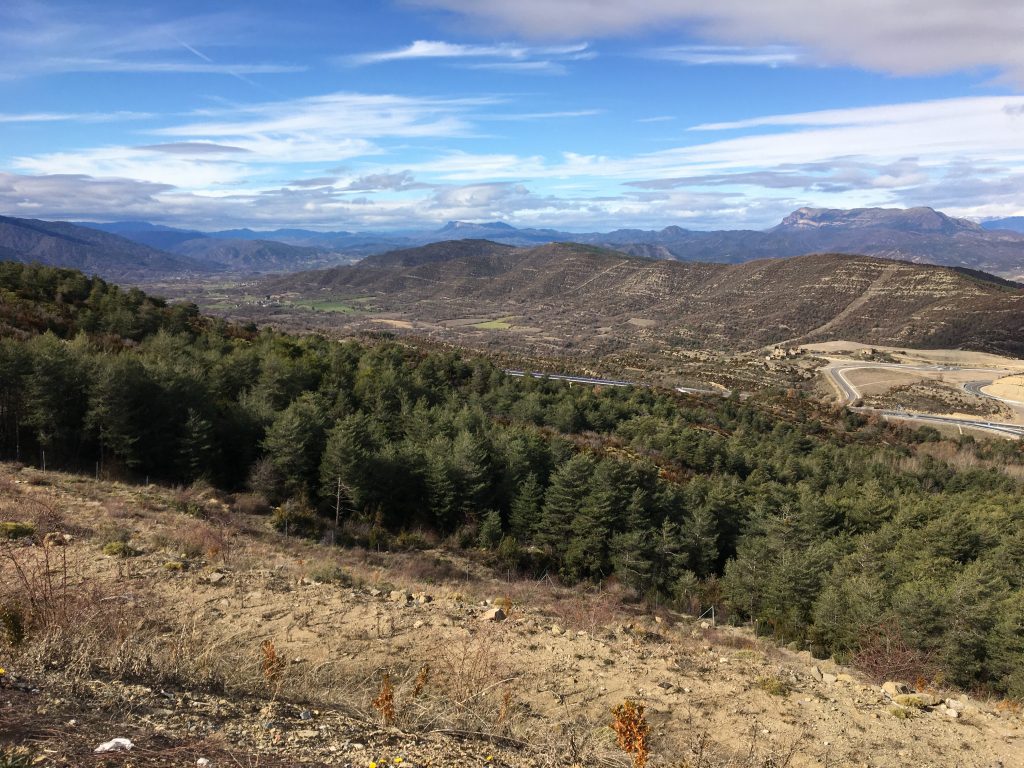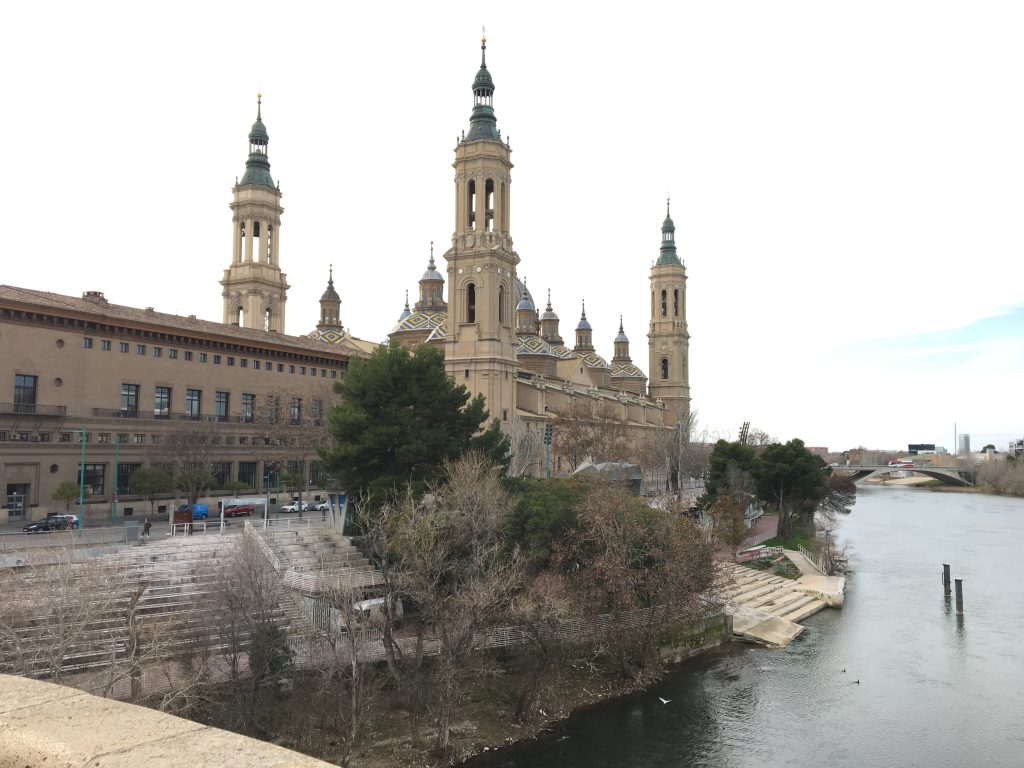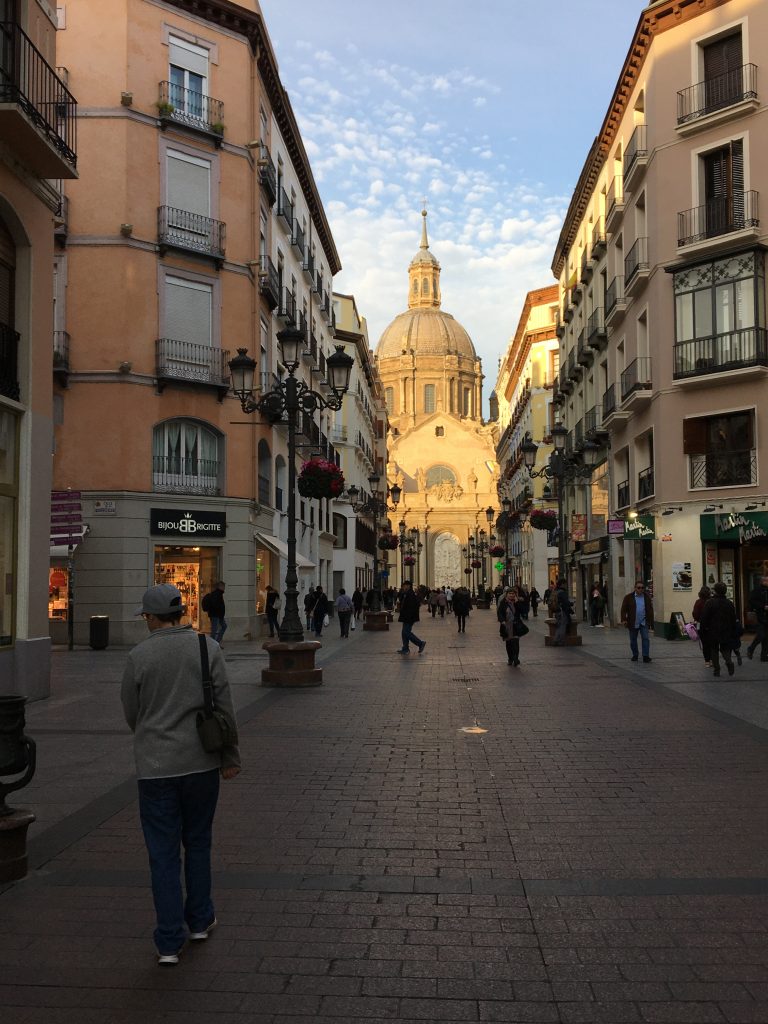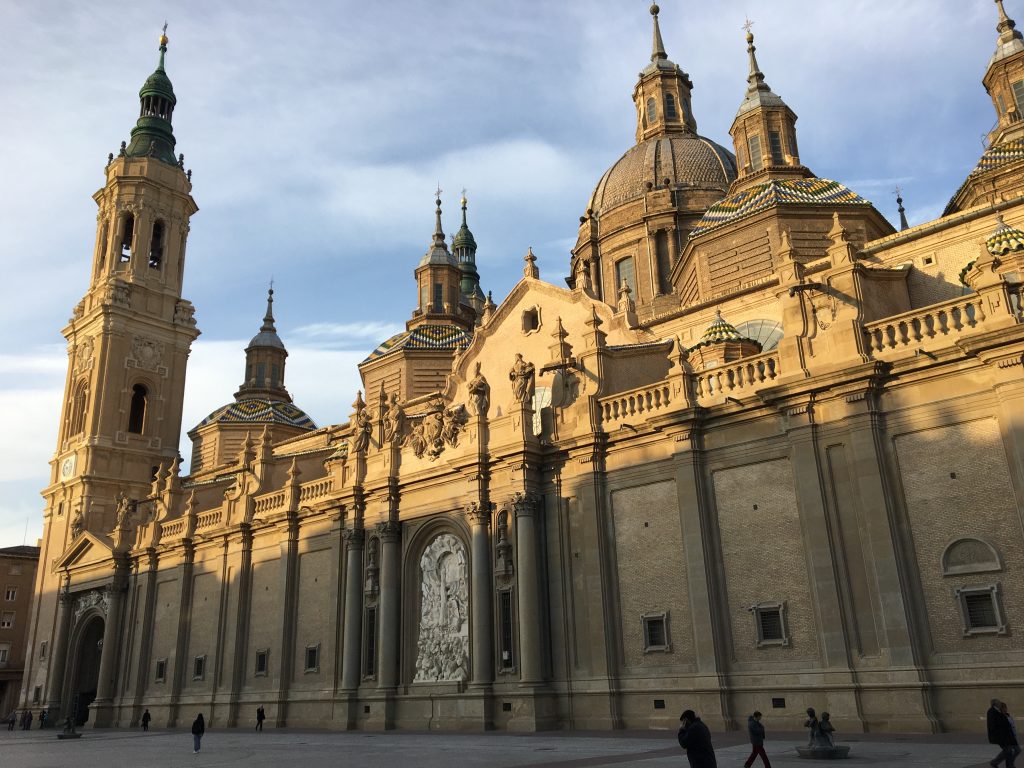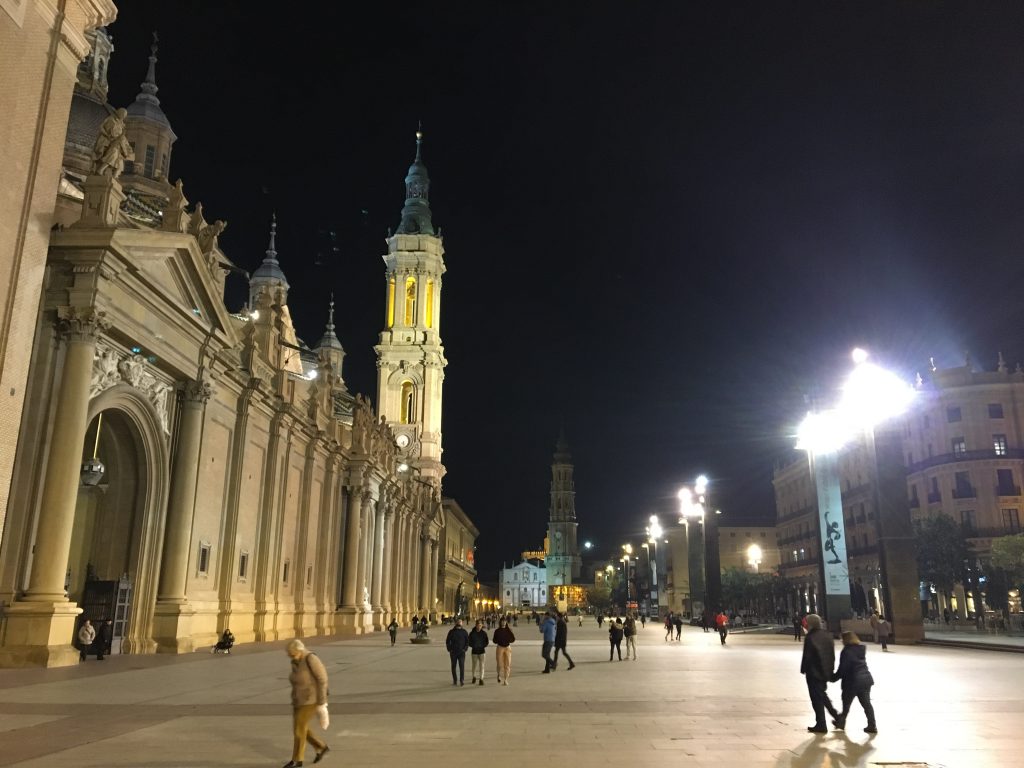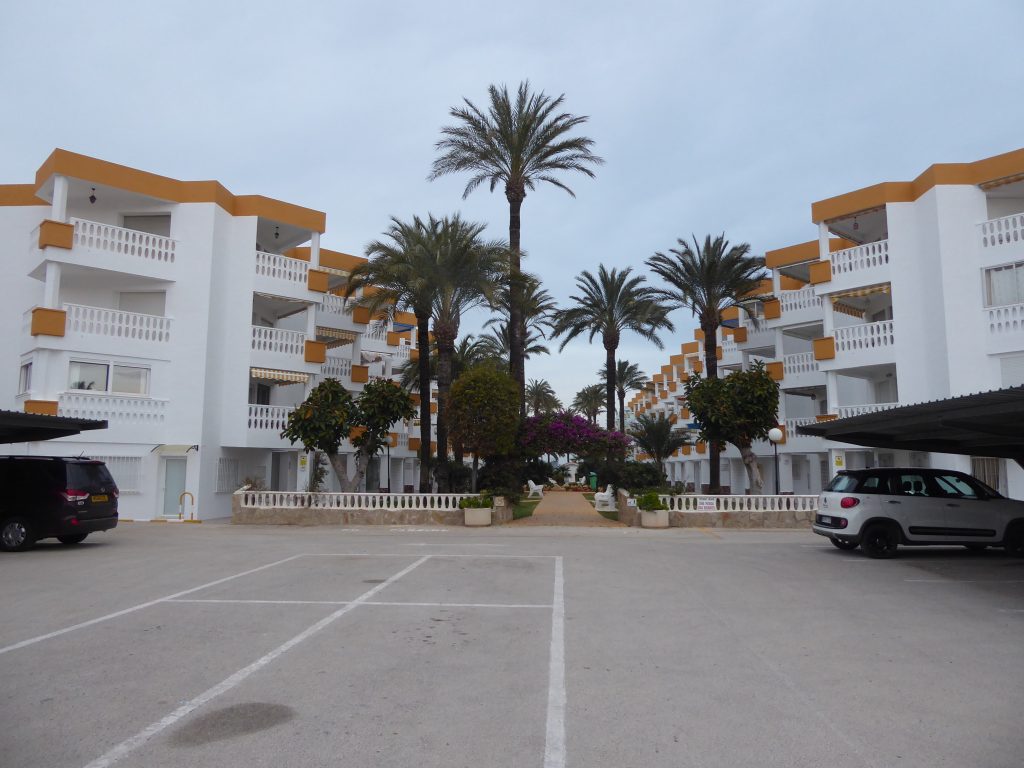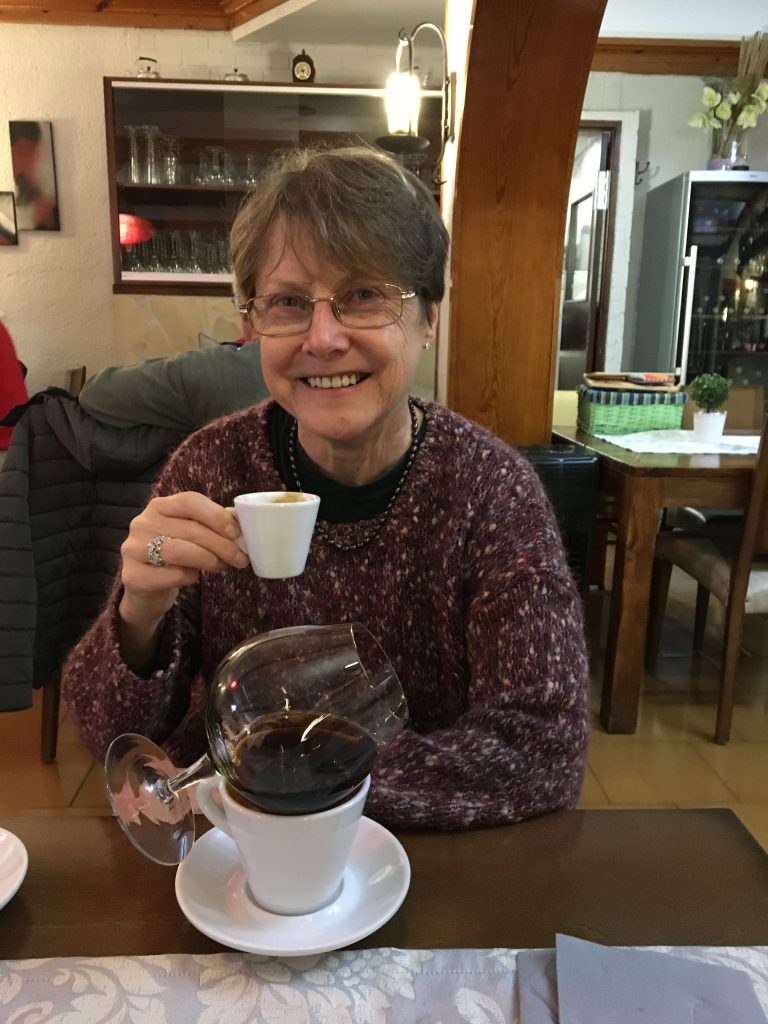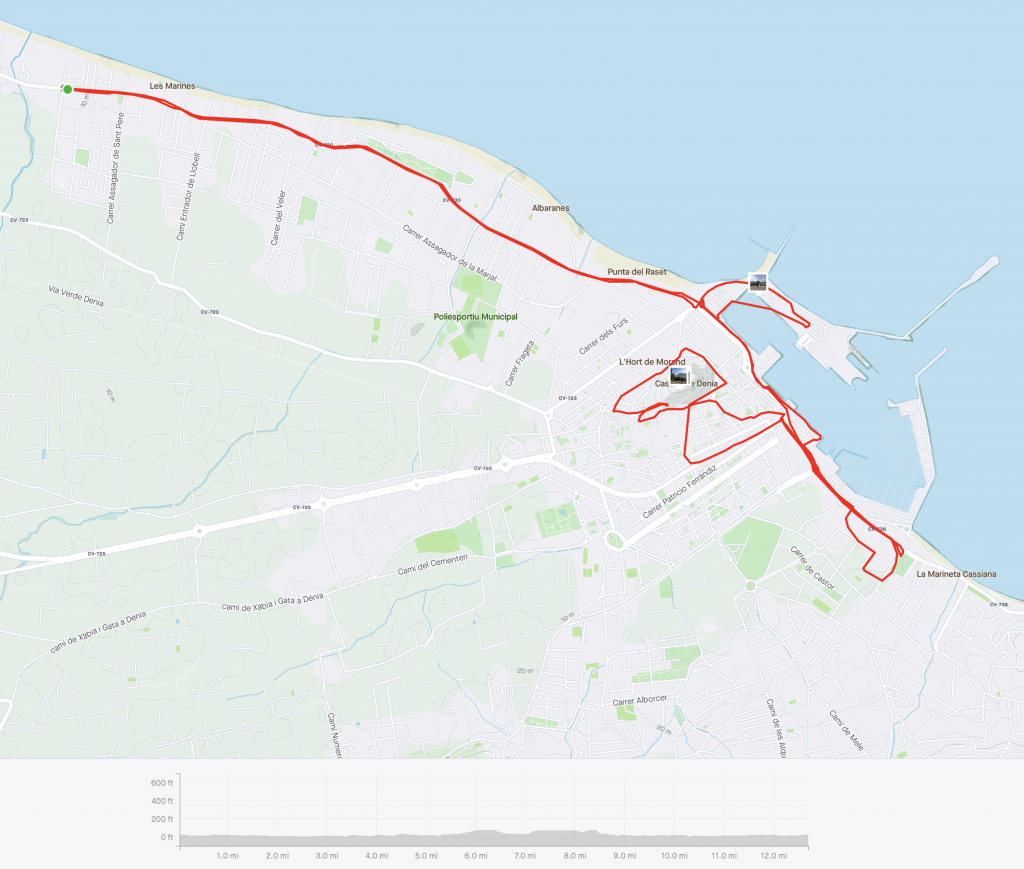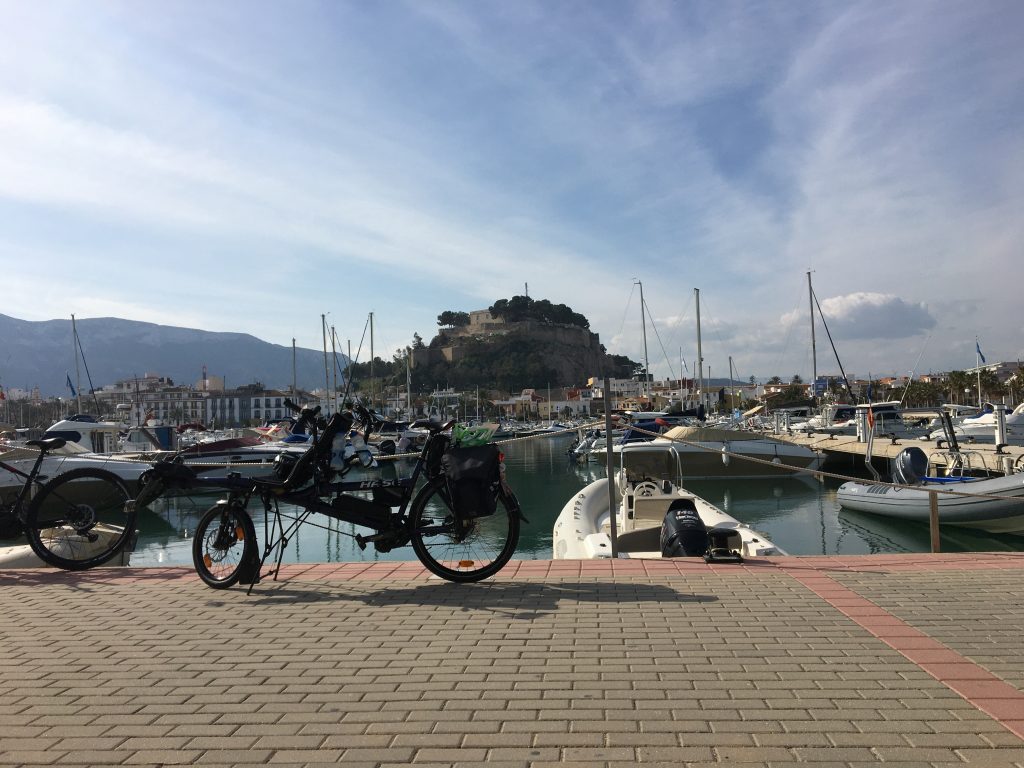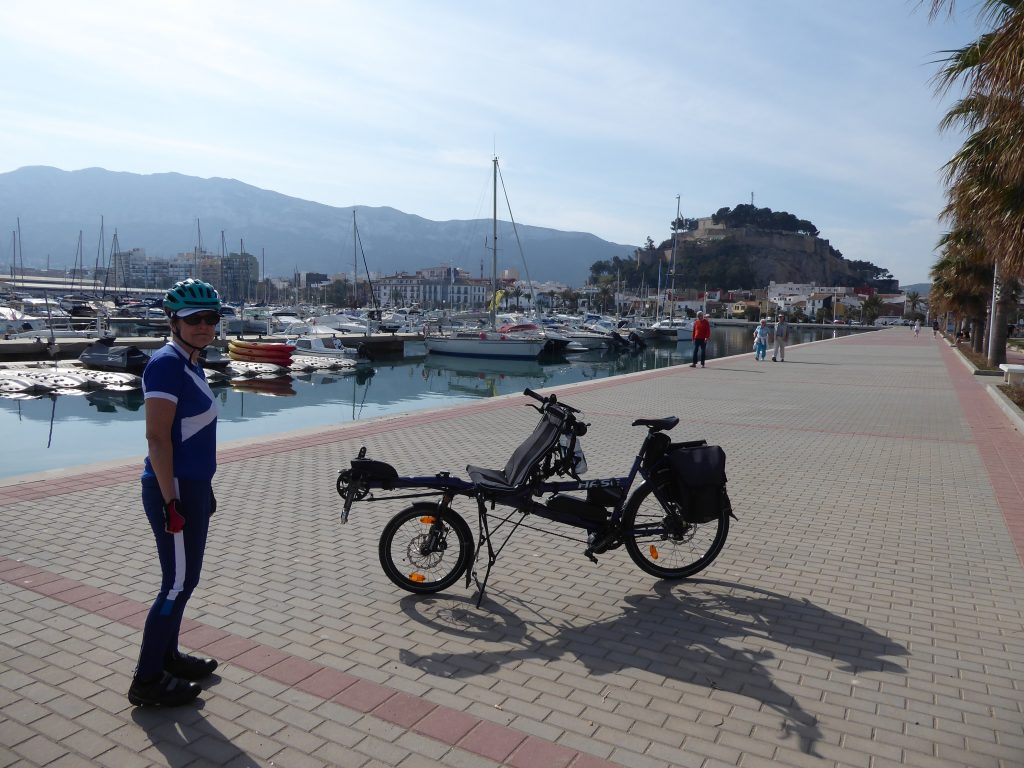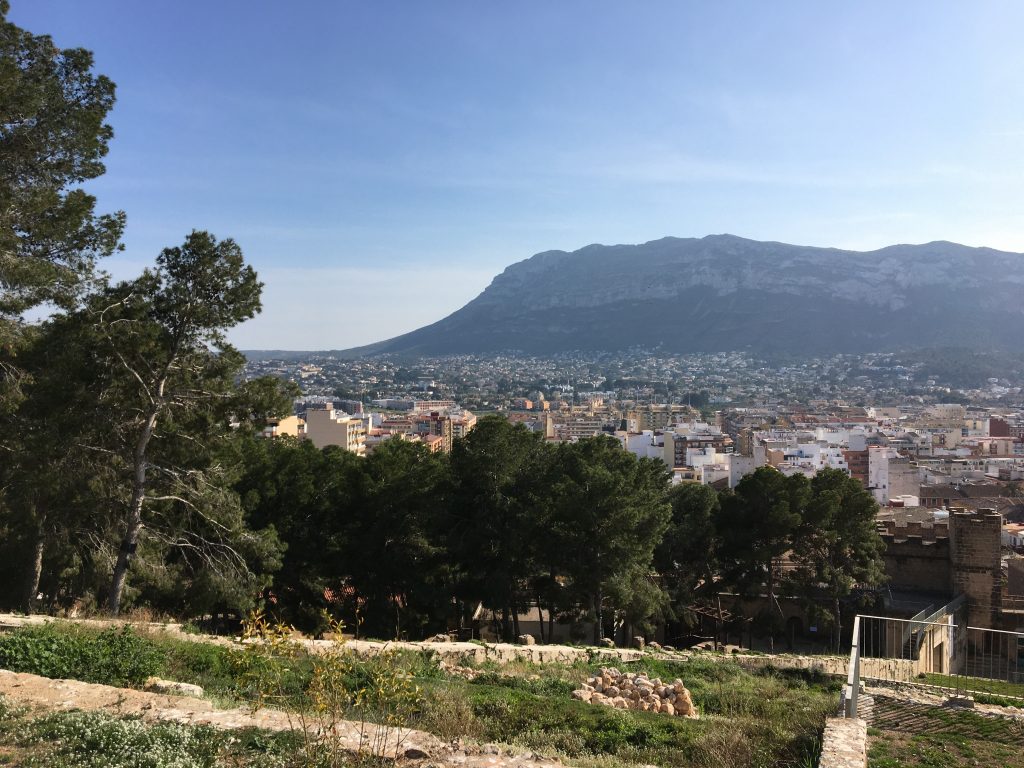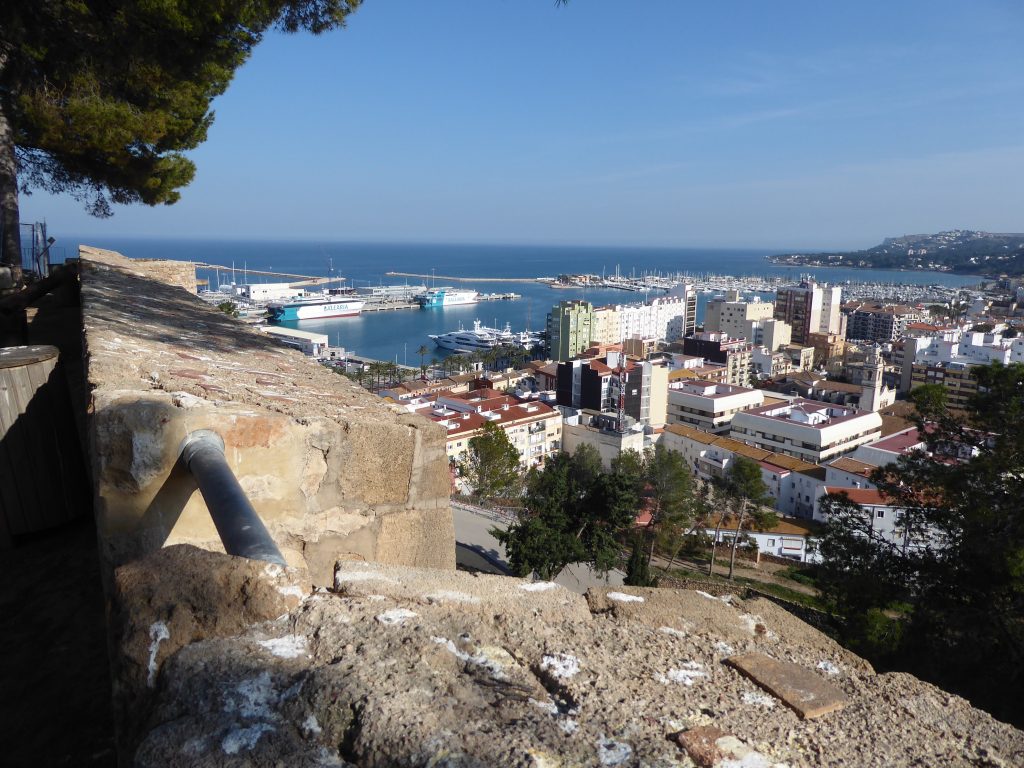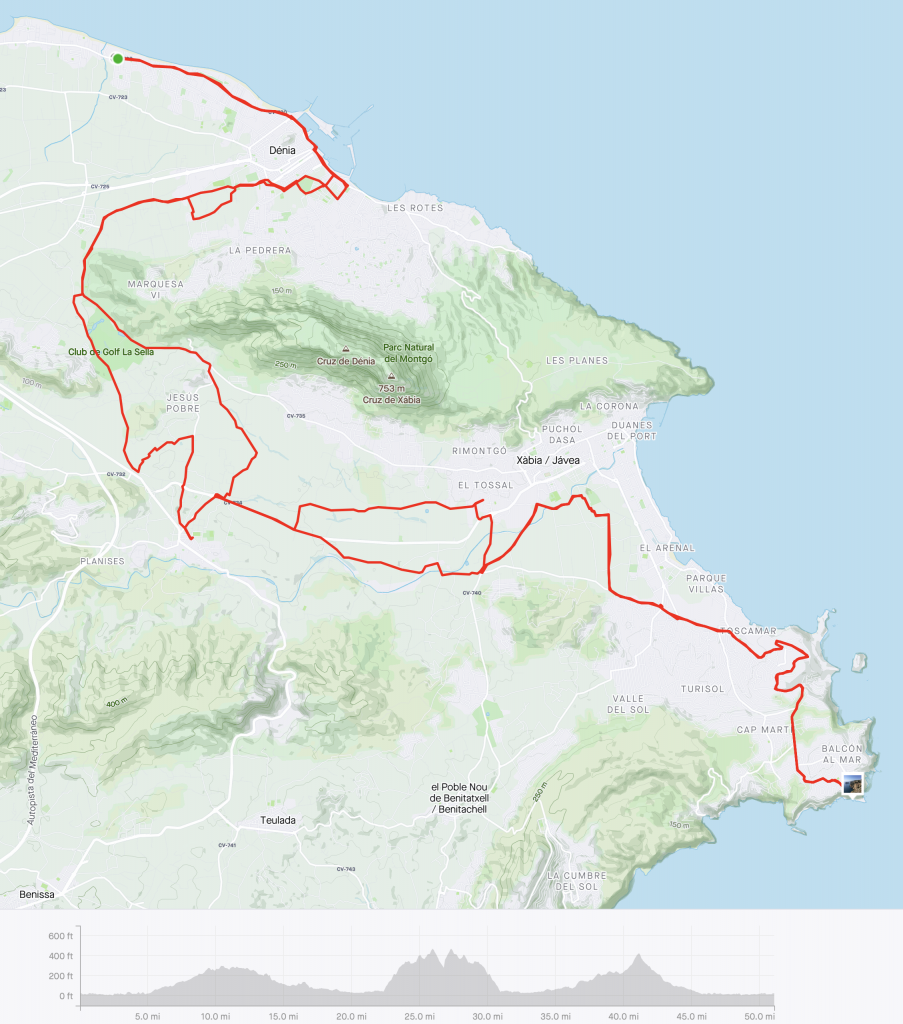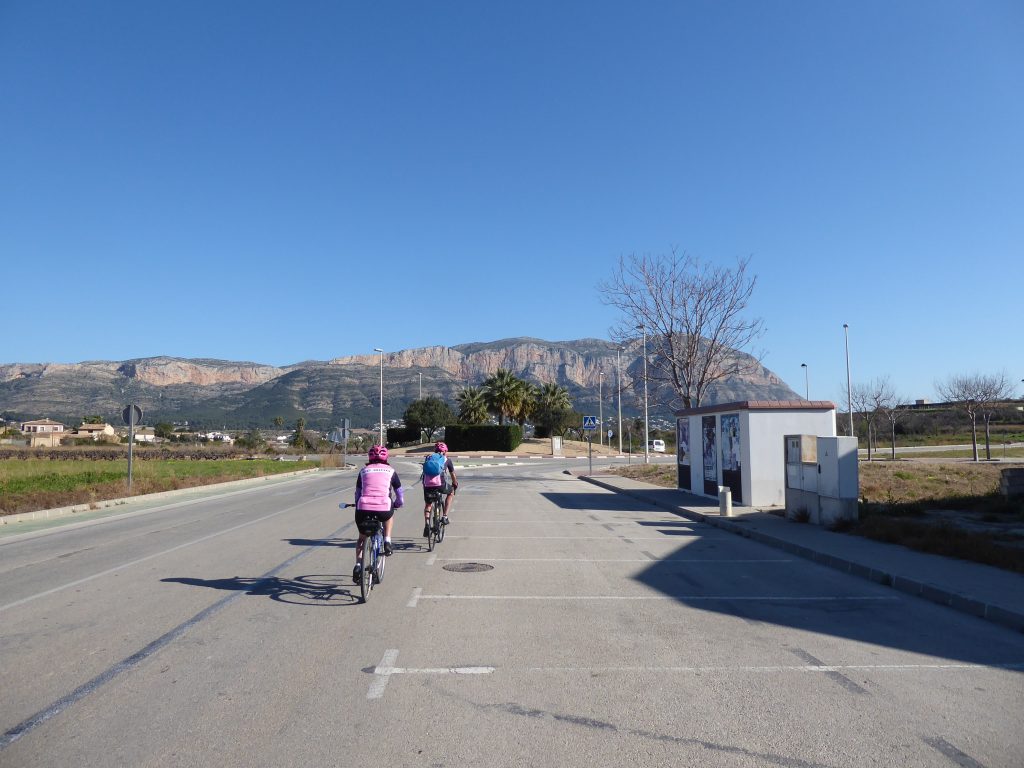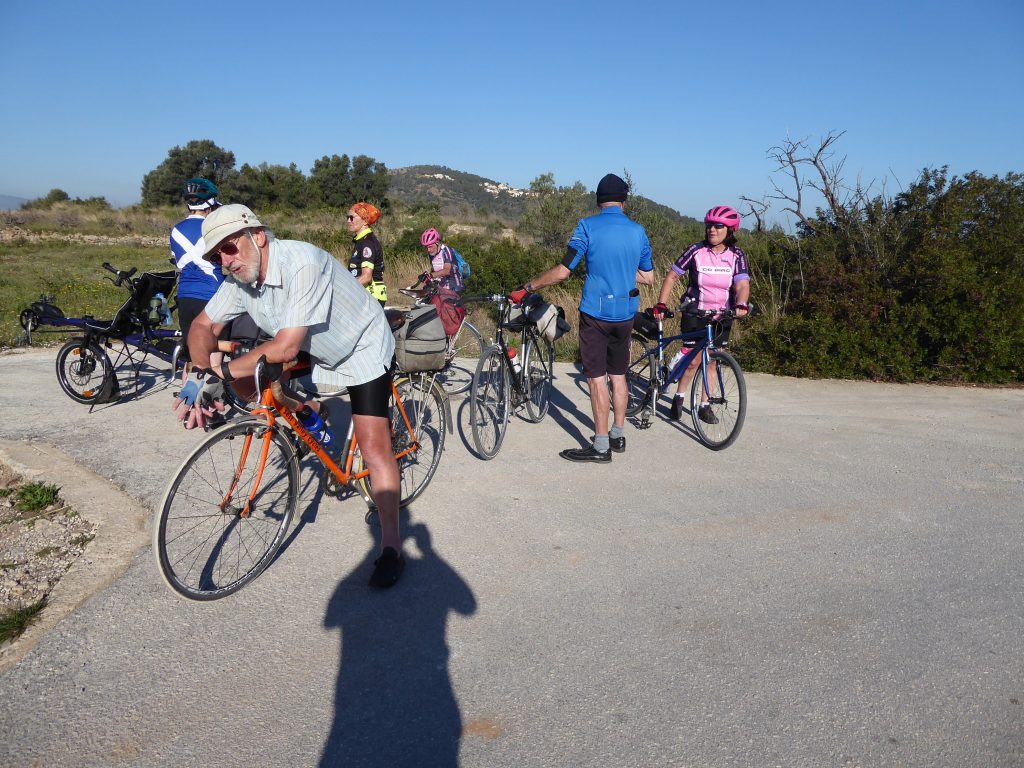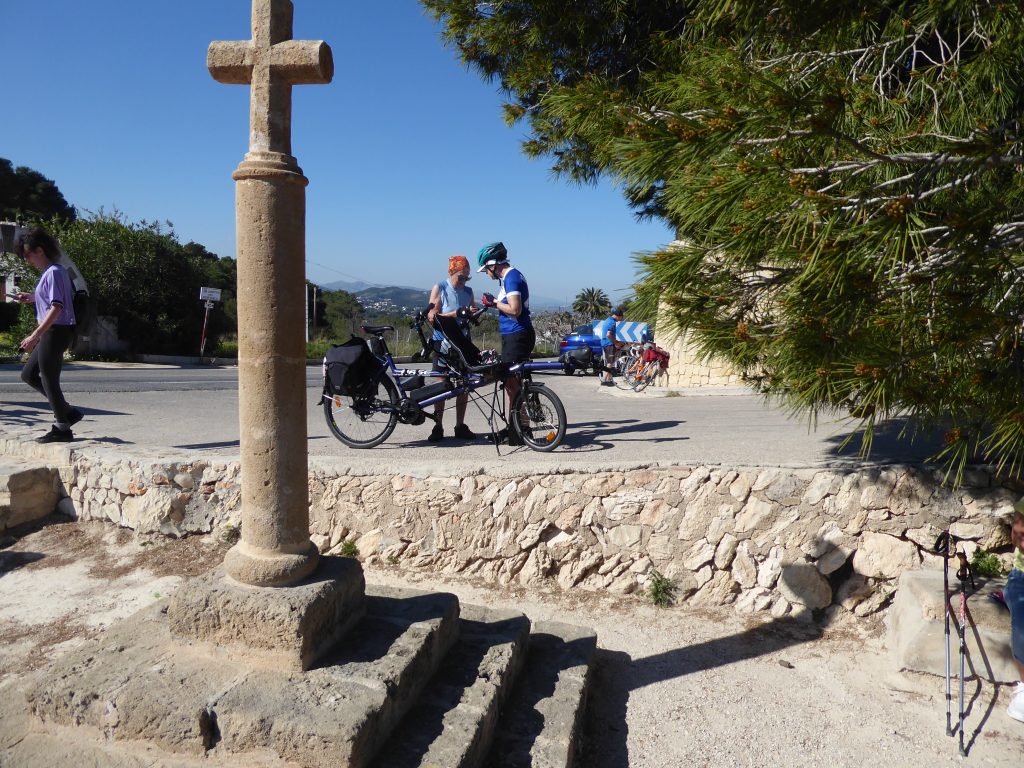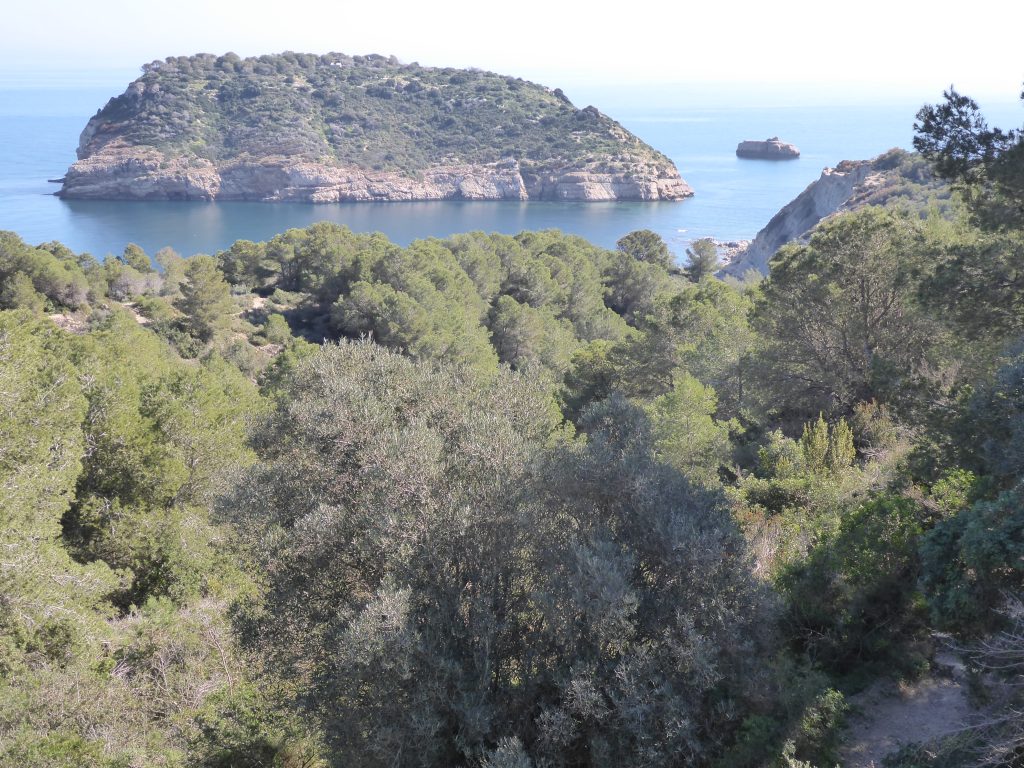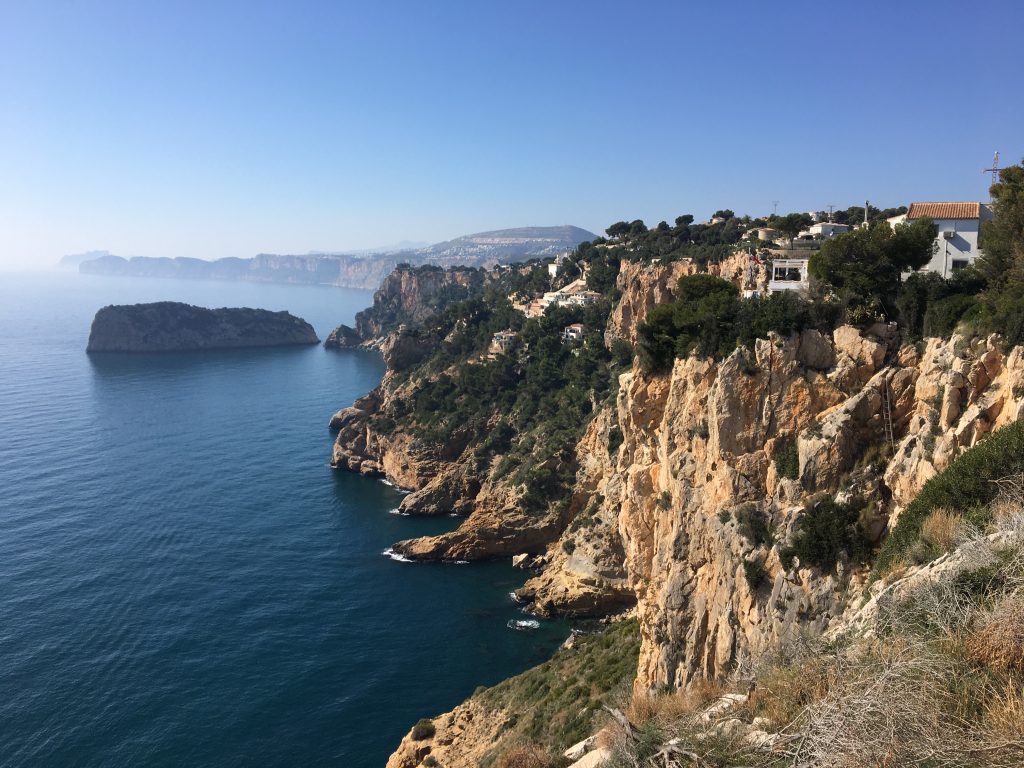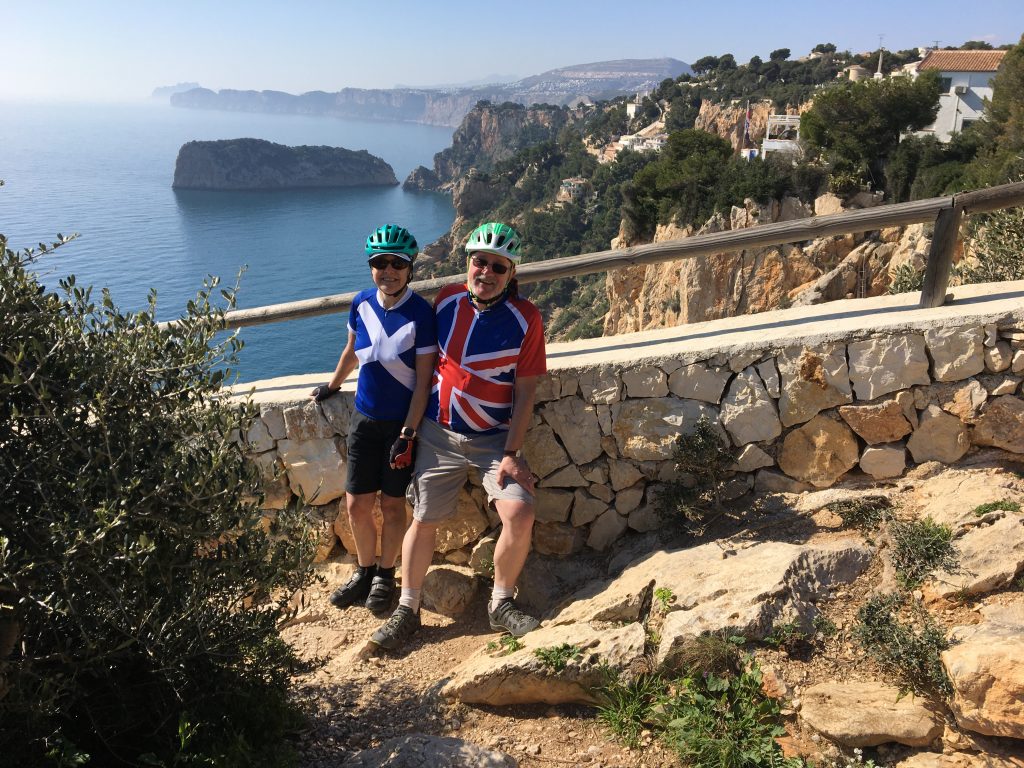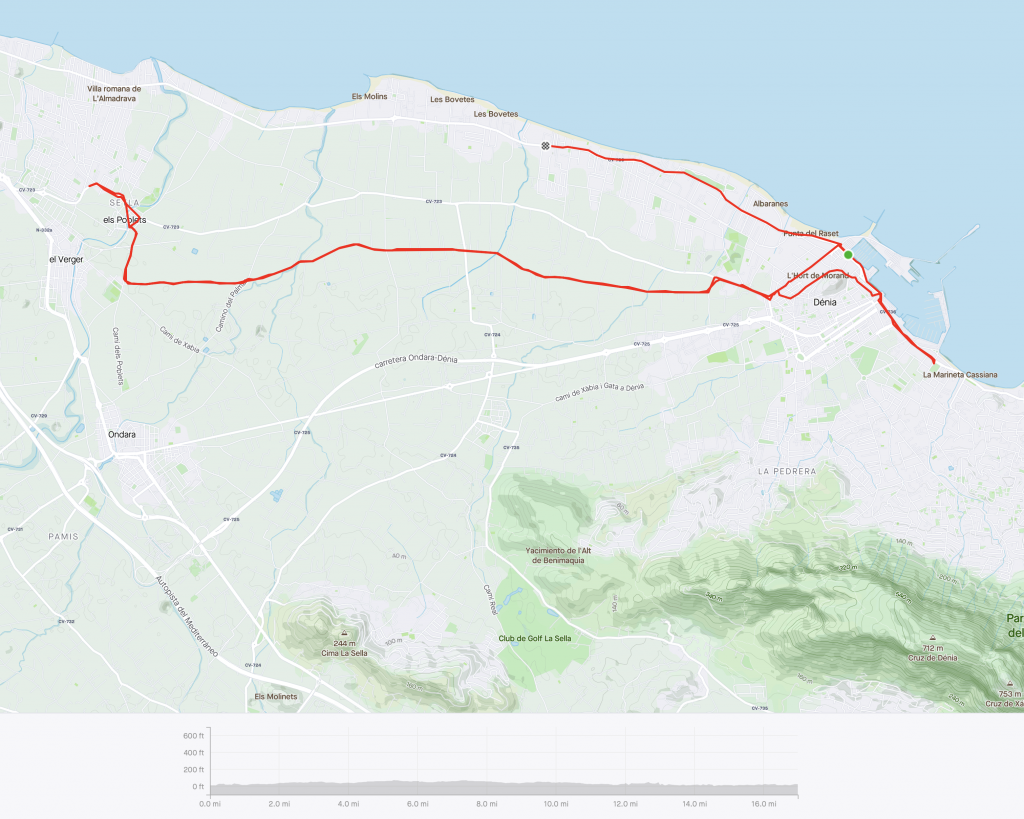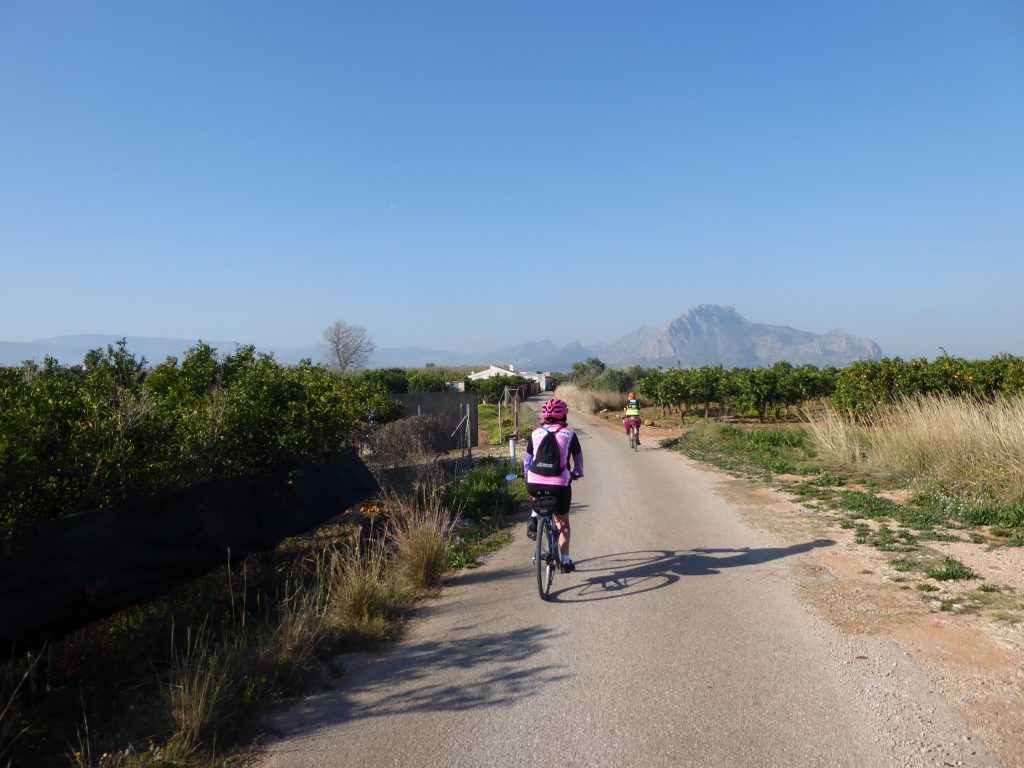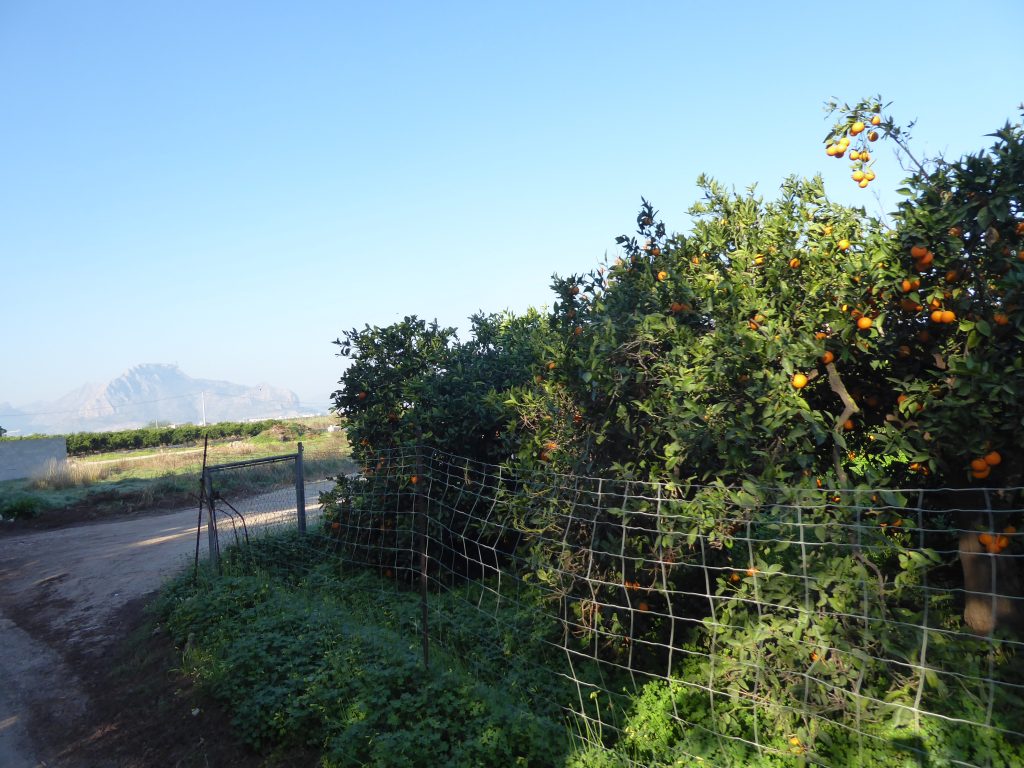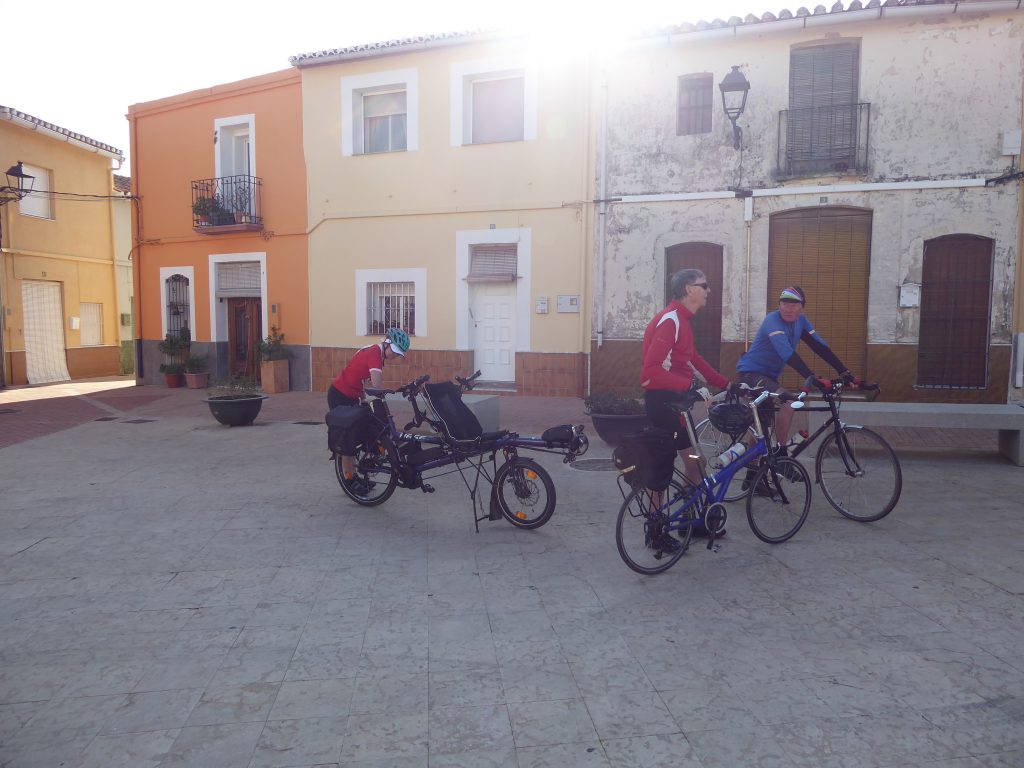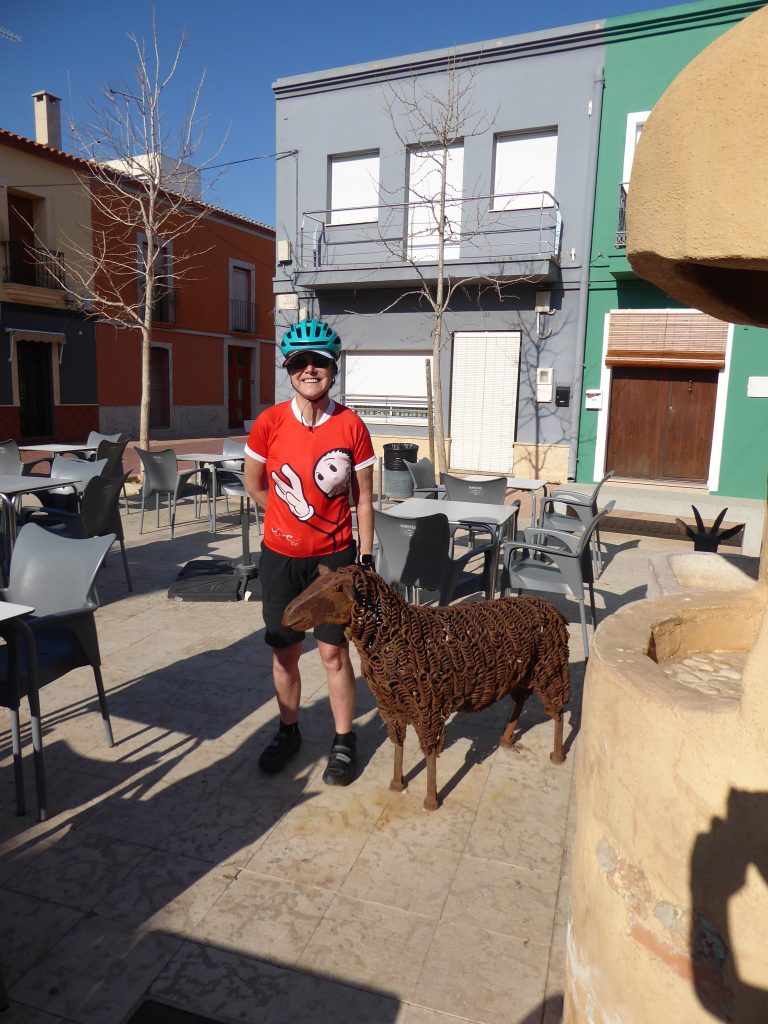 Feb 16 we had a day off the bike and drove towards Valencia and inland a little to Simat to see and paint the monastery there. Once again Google decided we would like to experience some narrow backroads on the way there!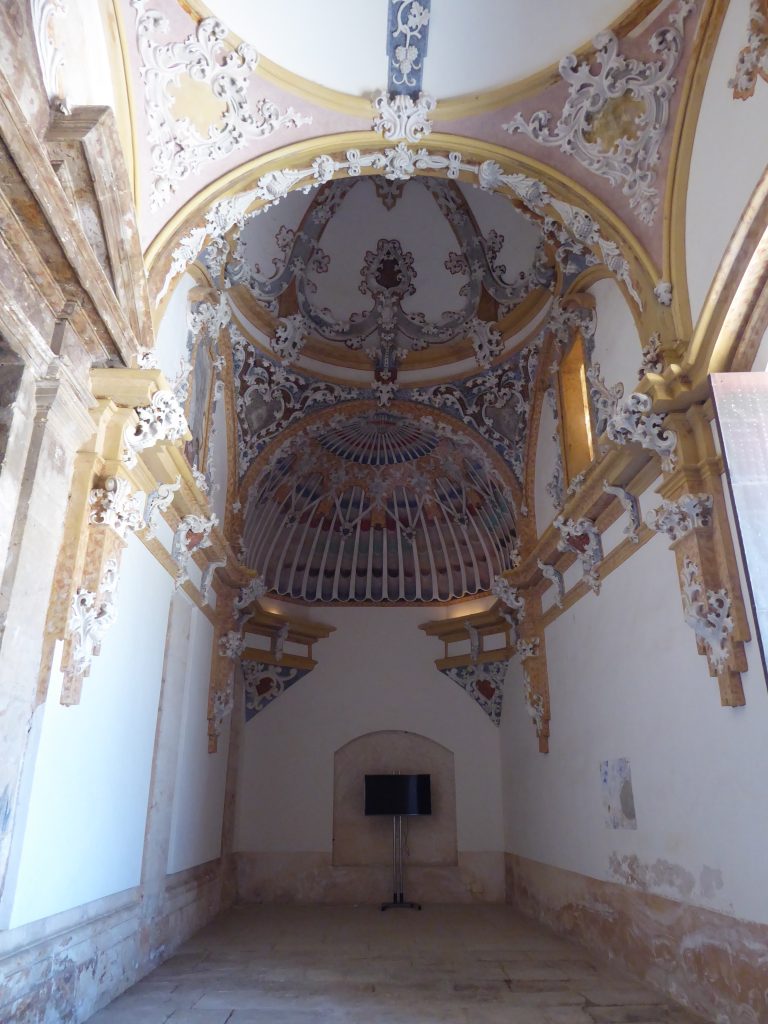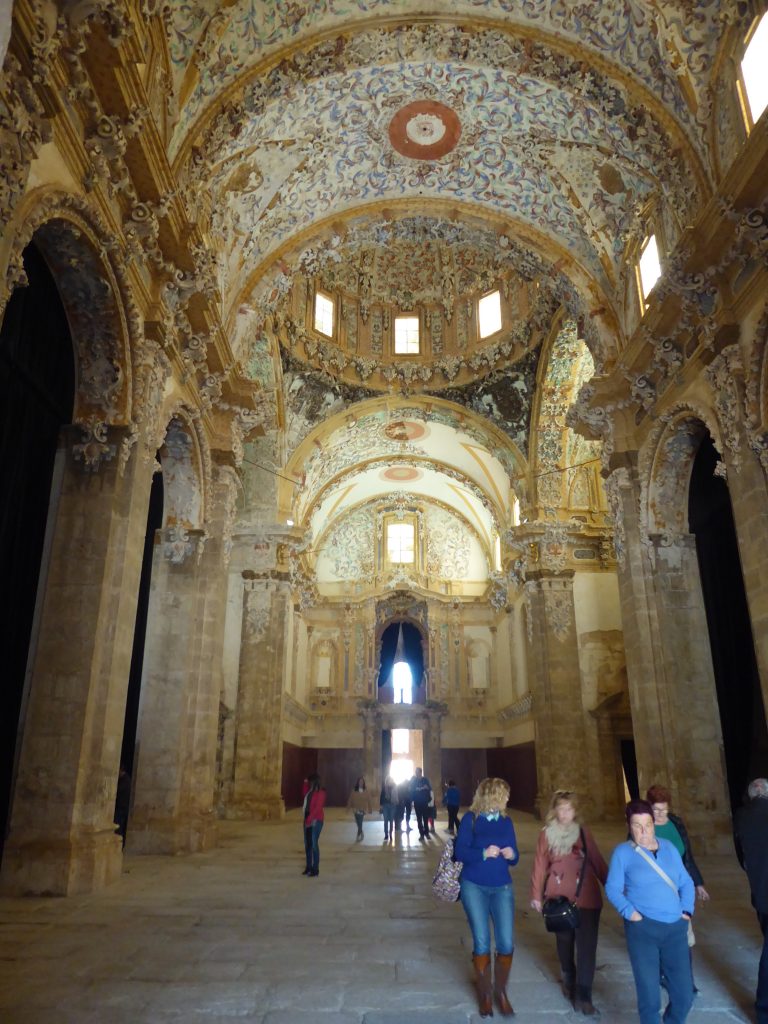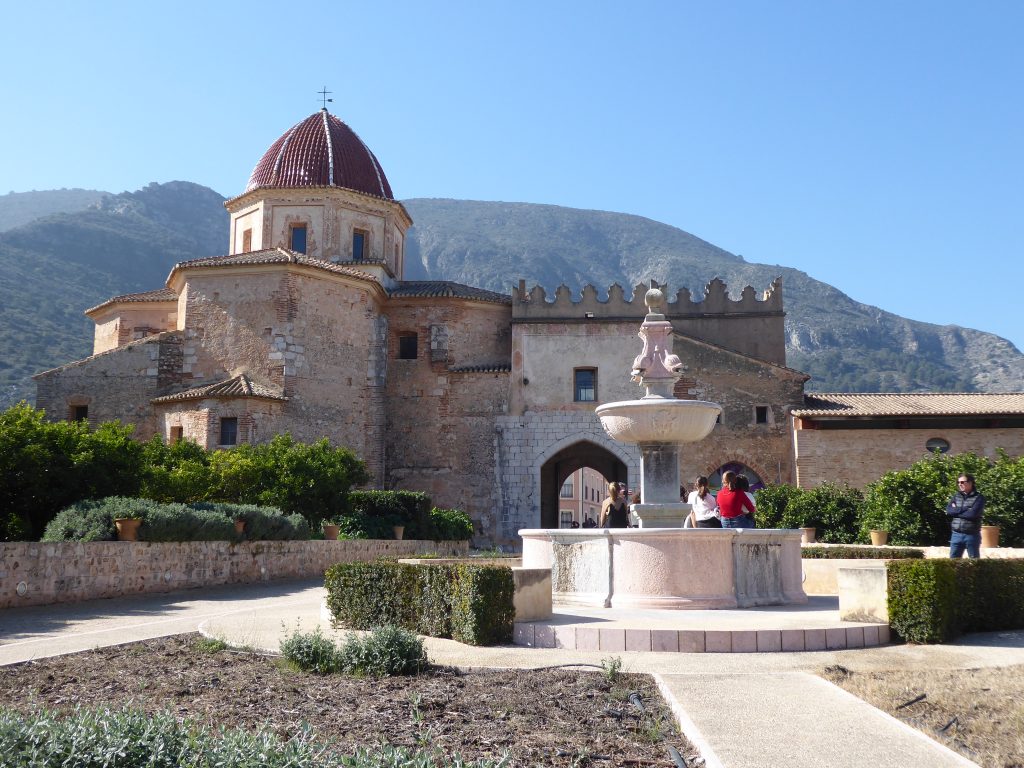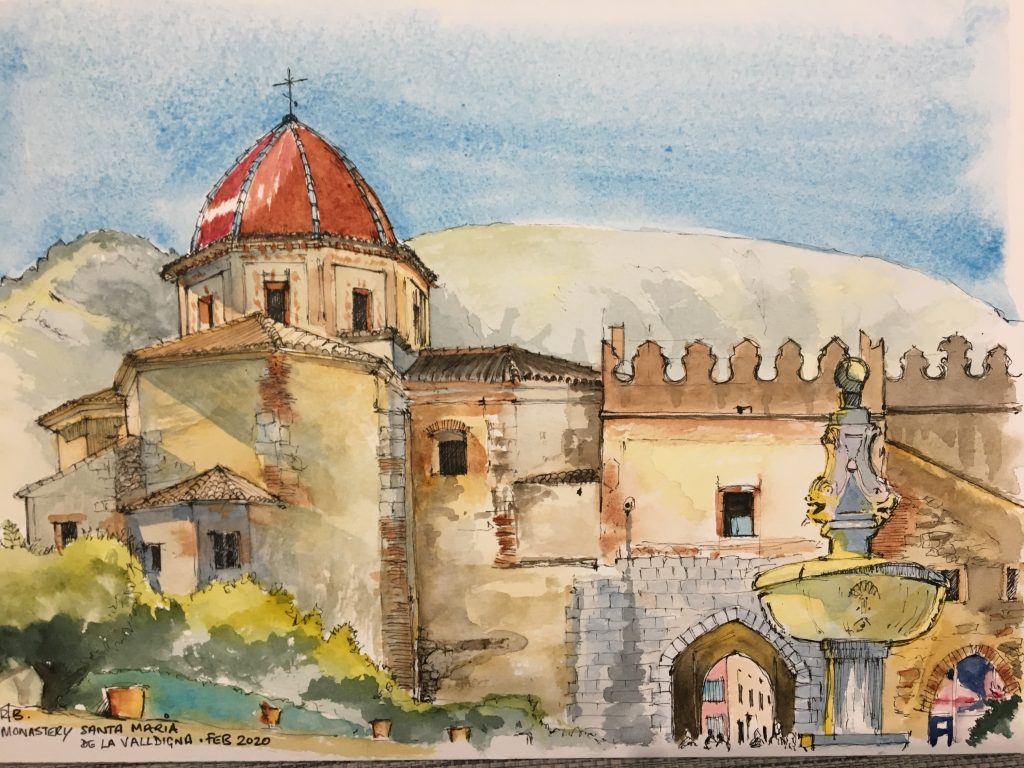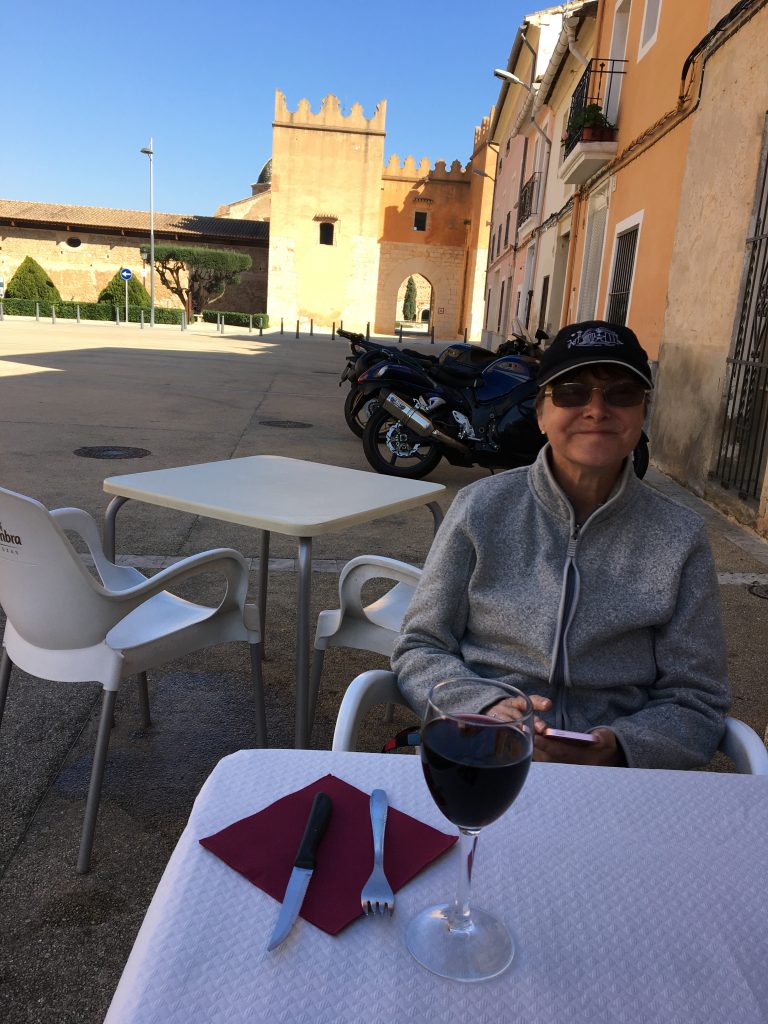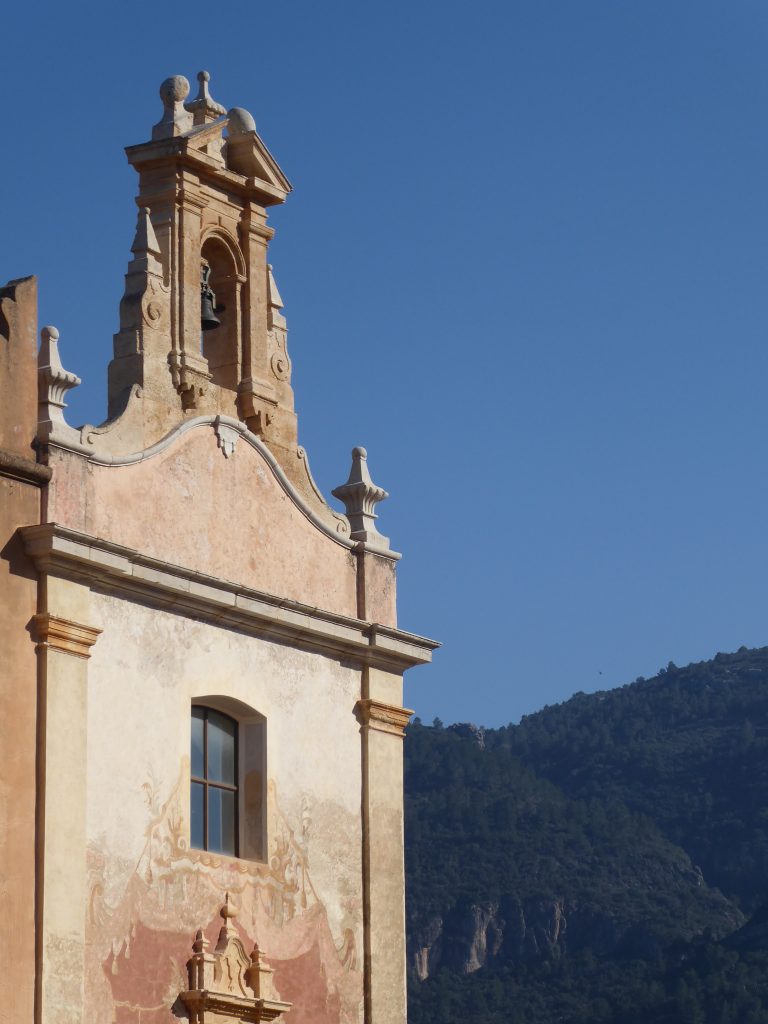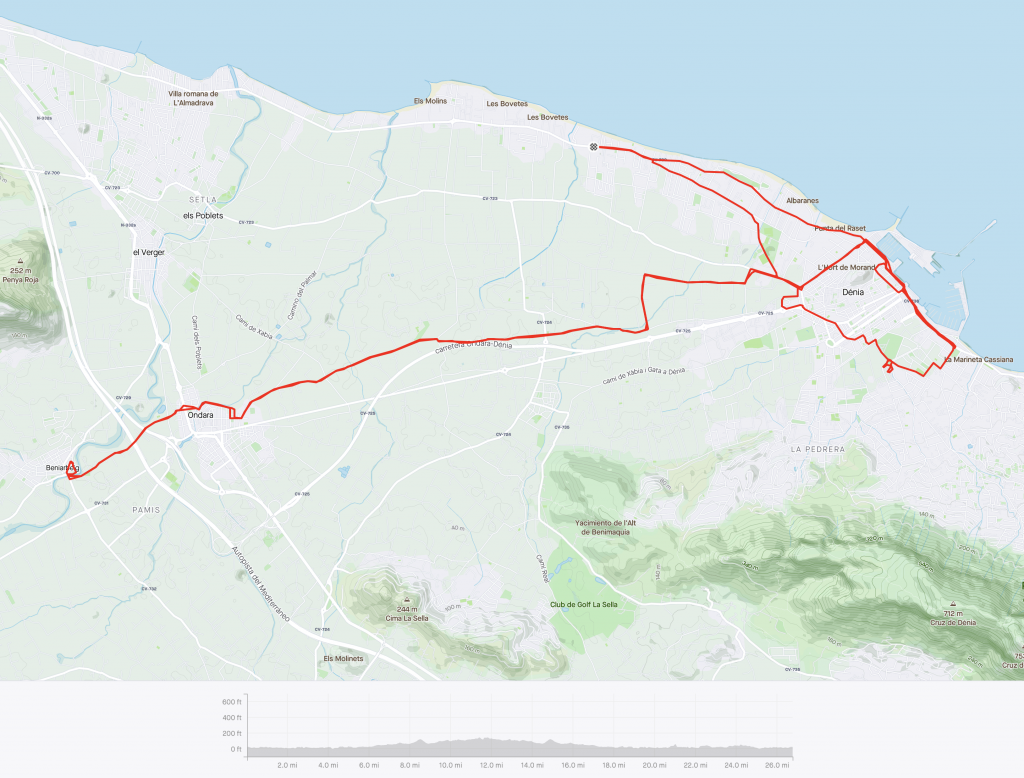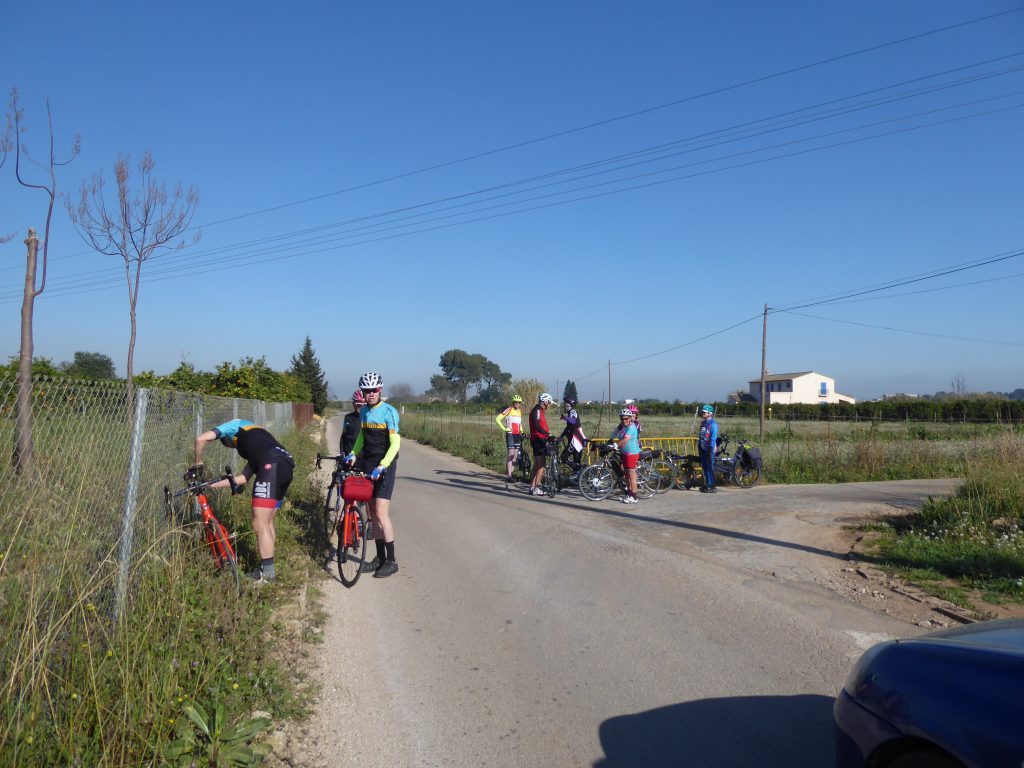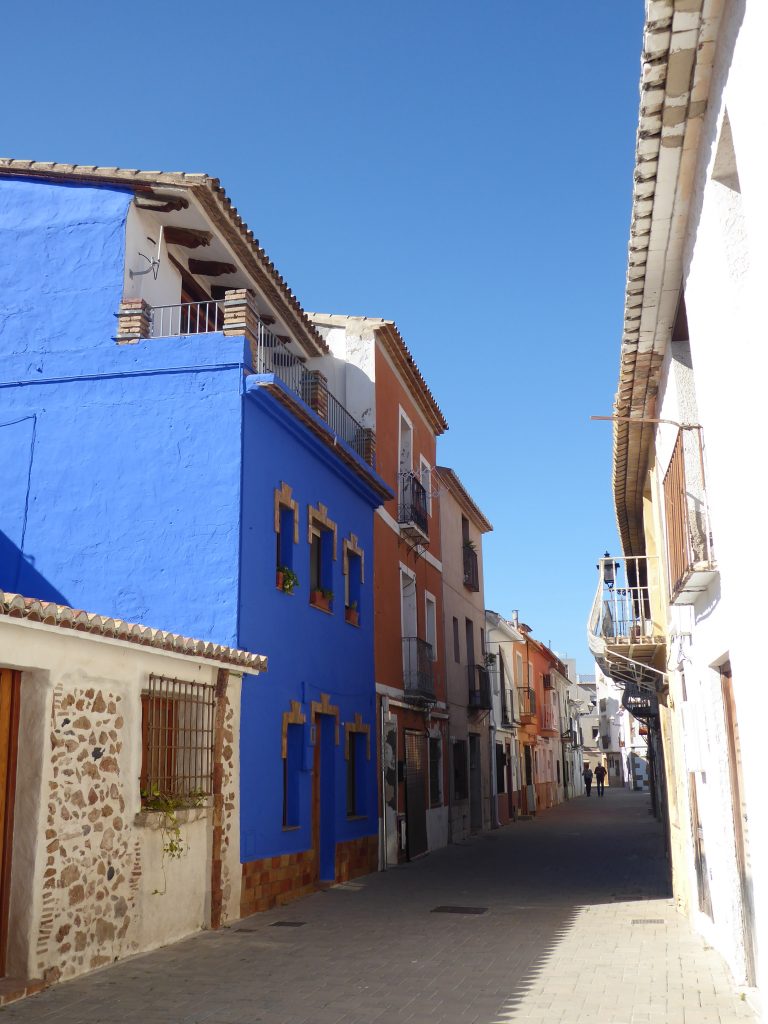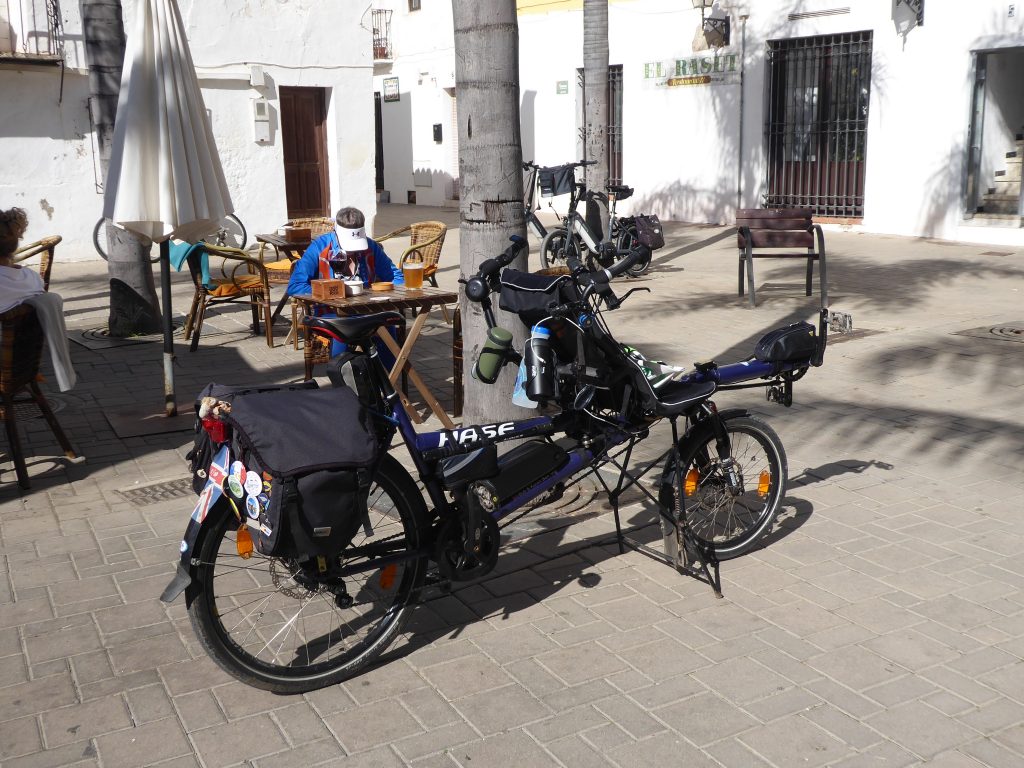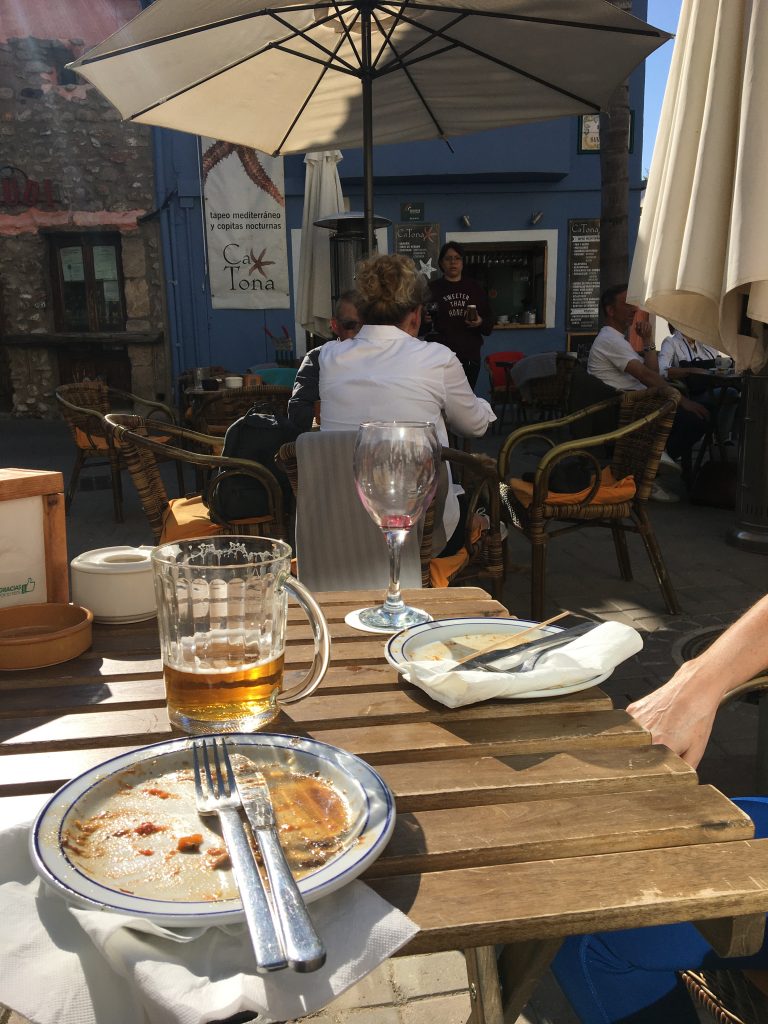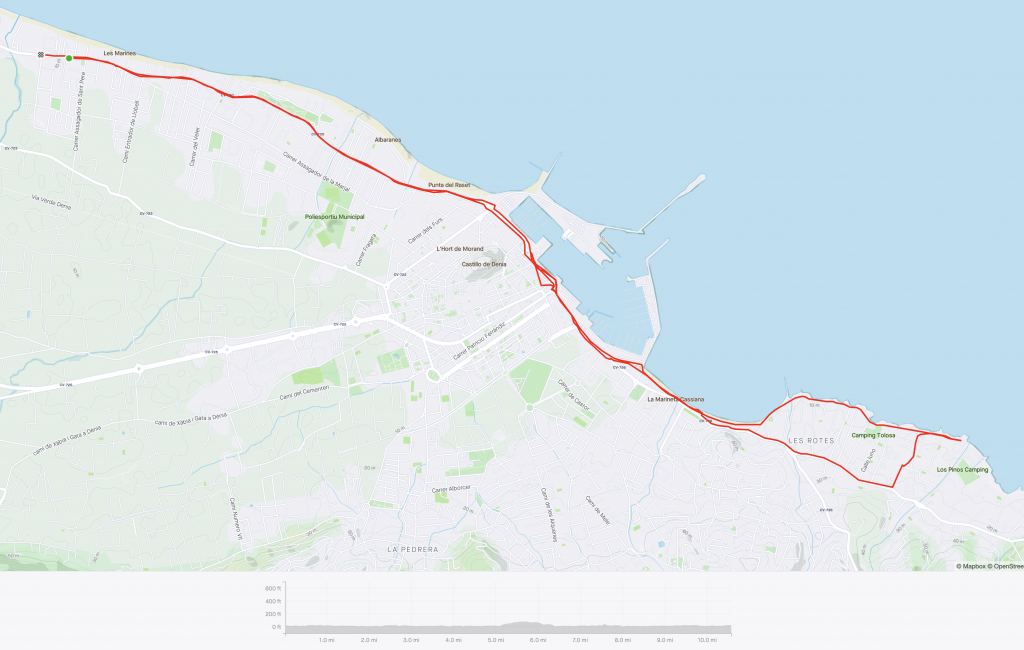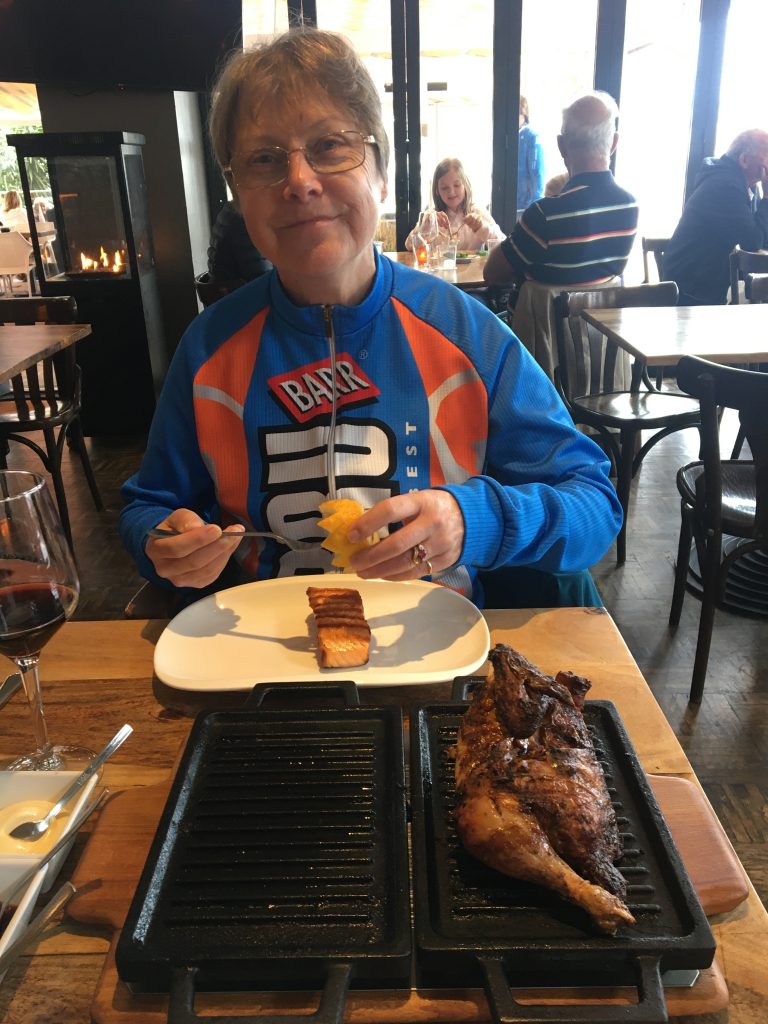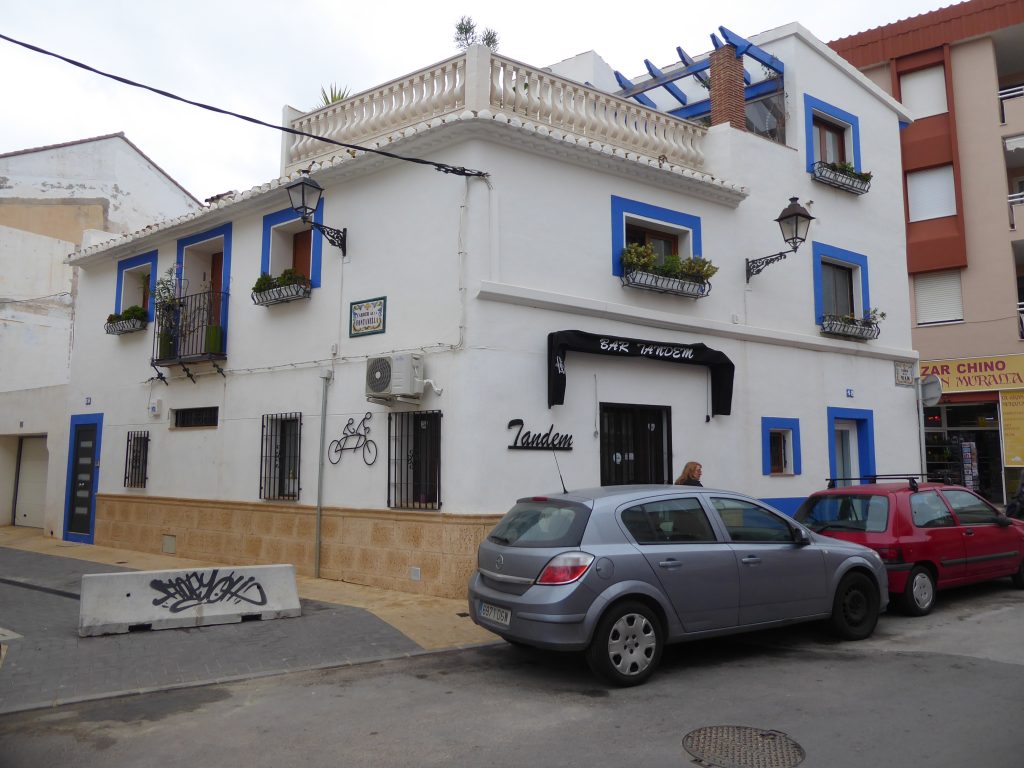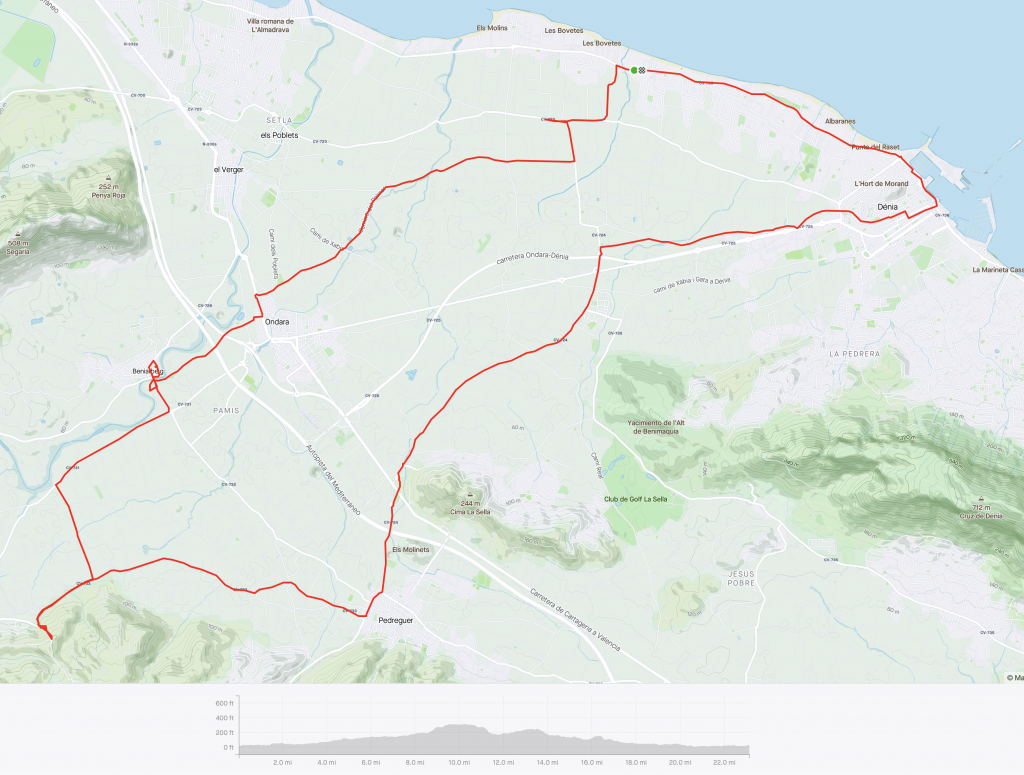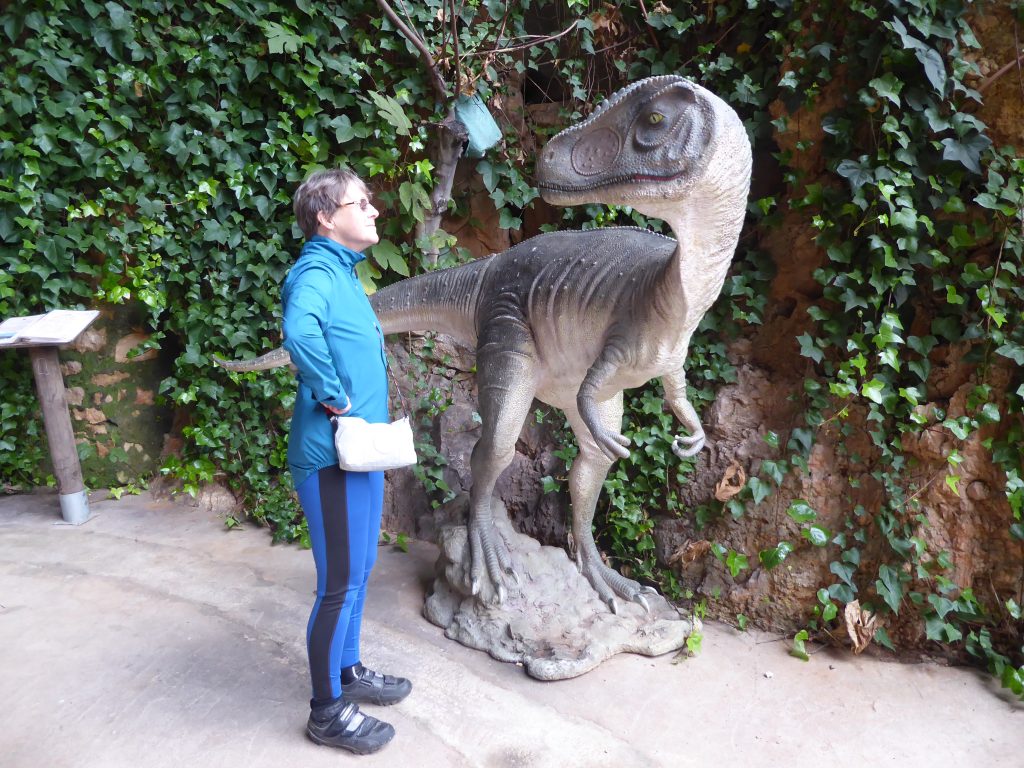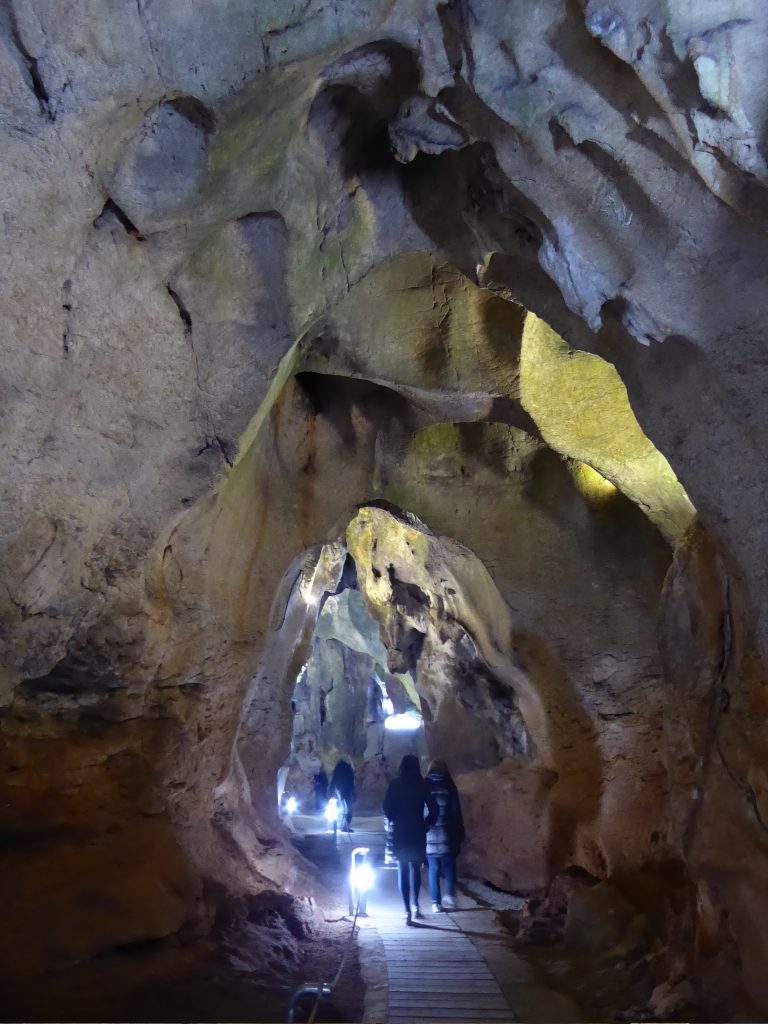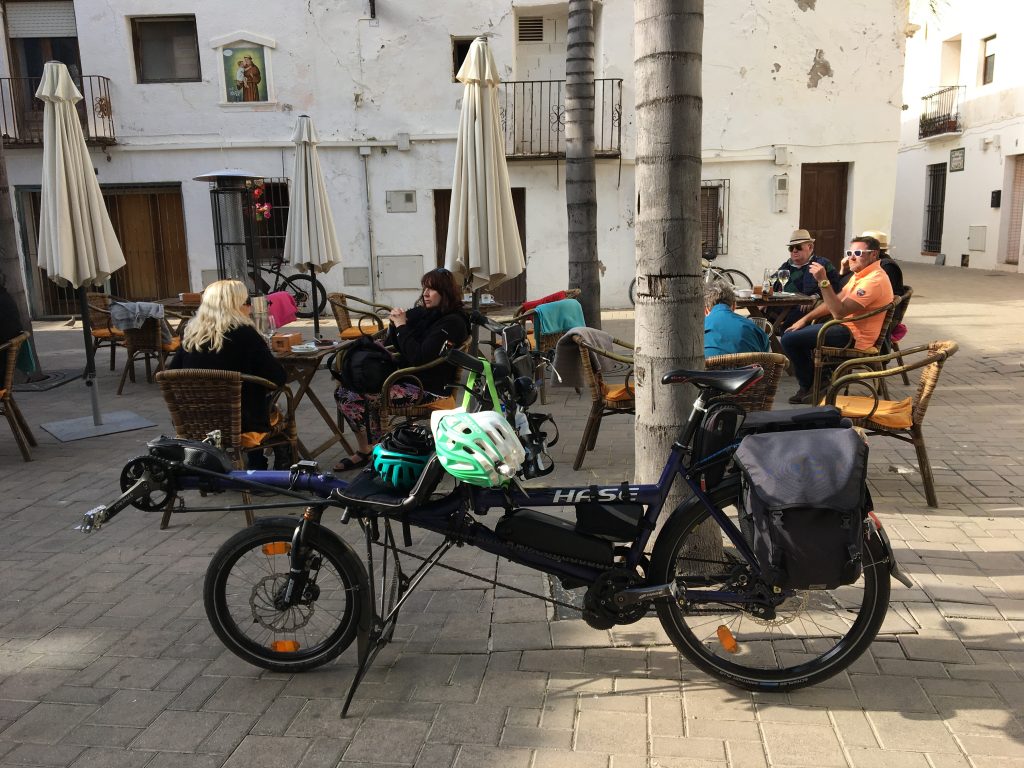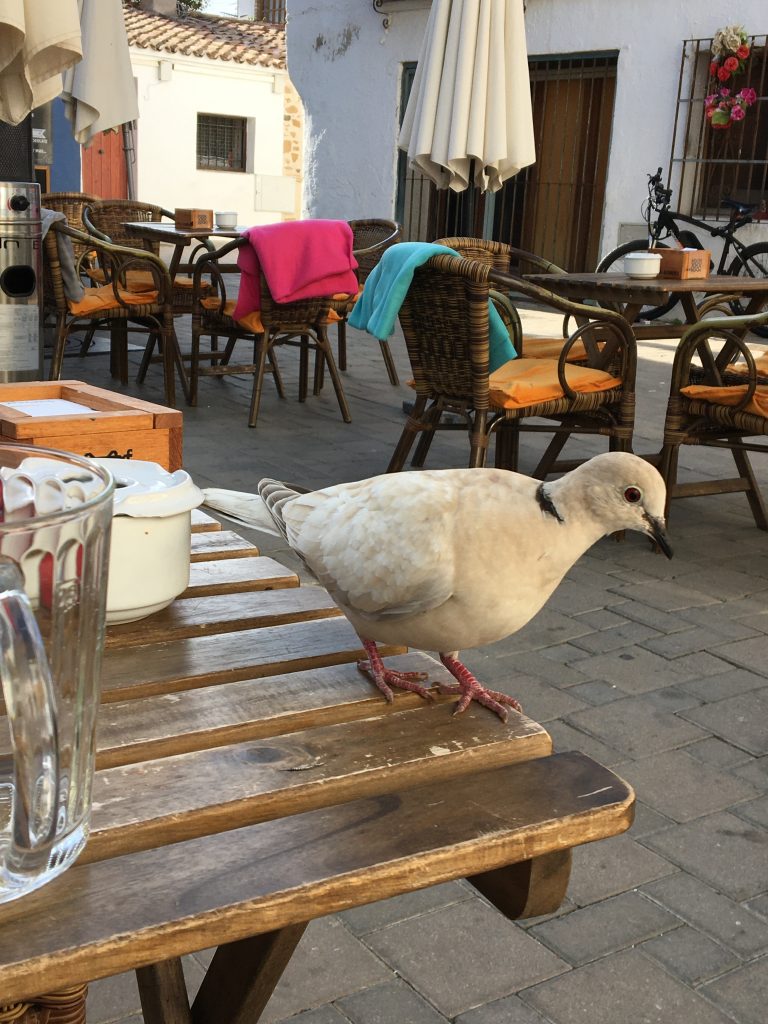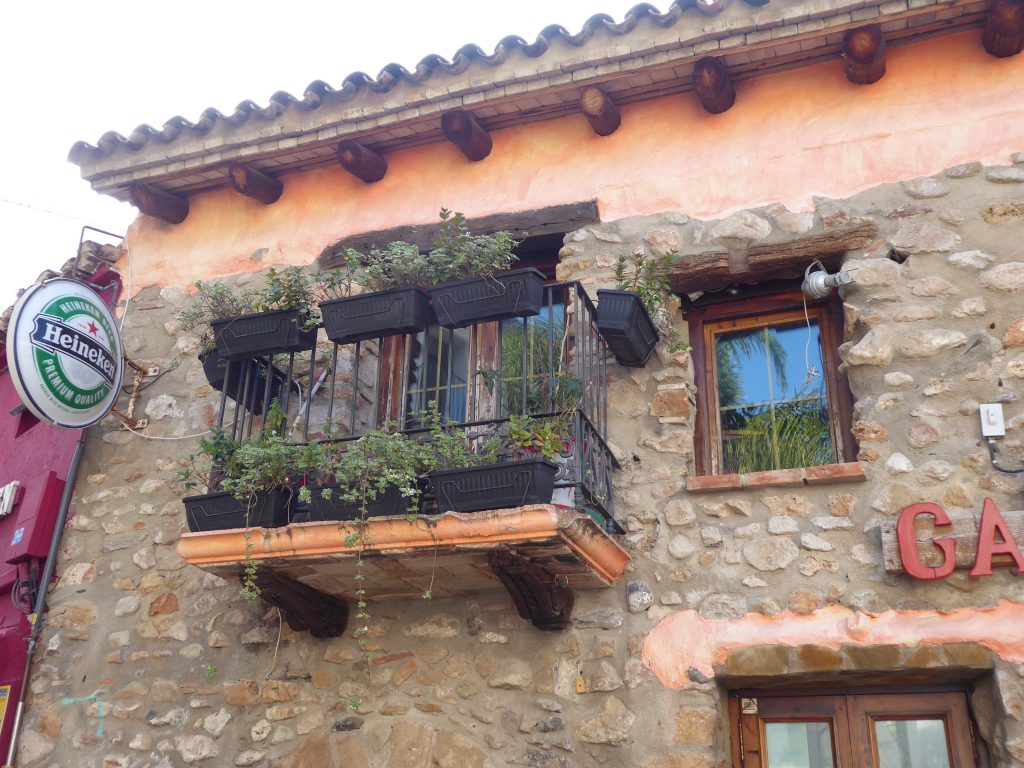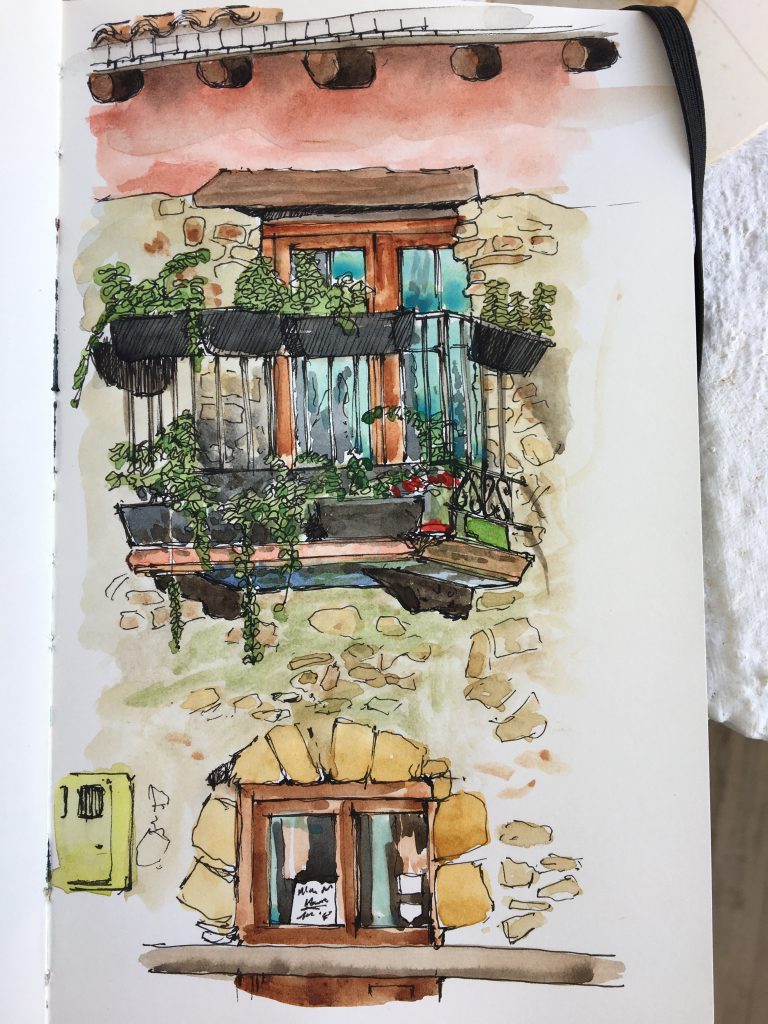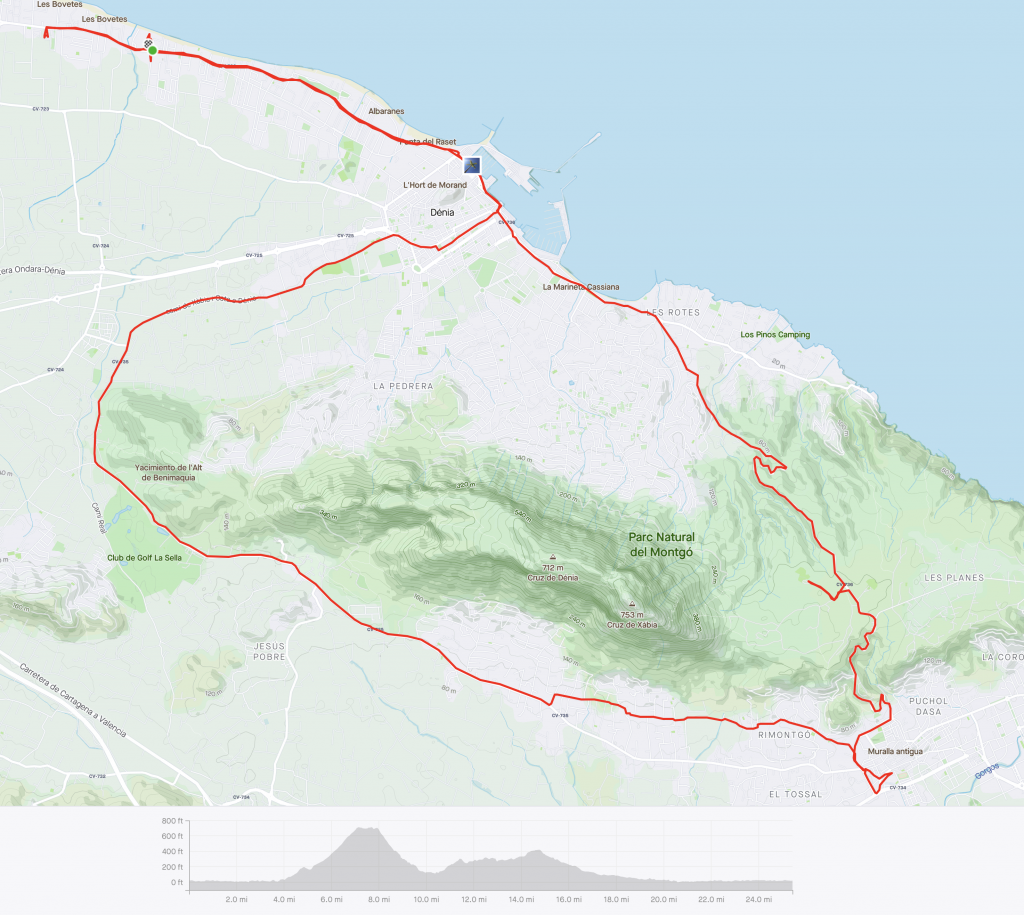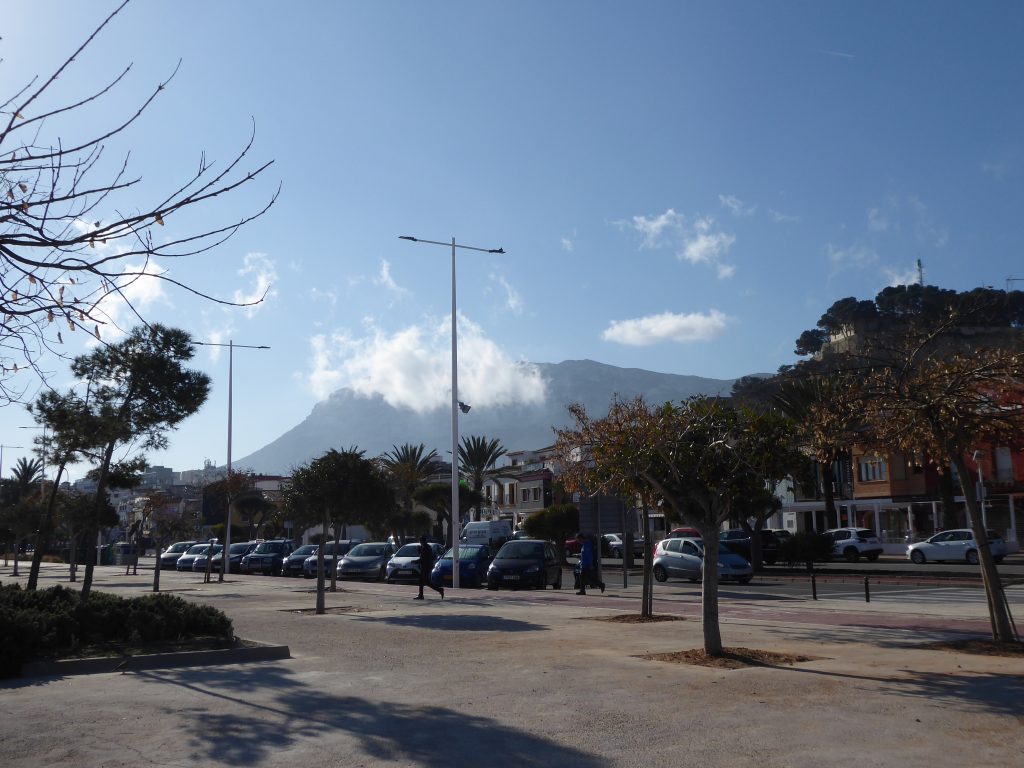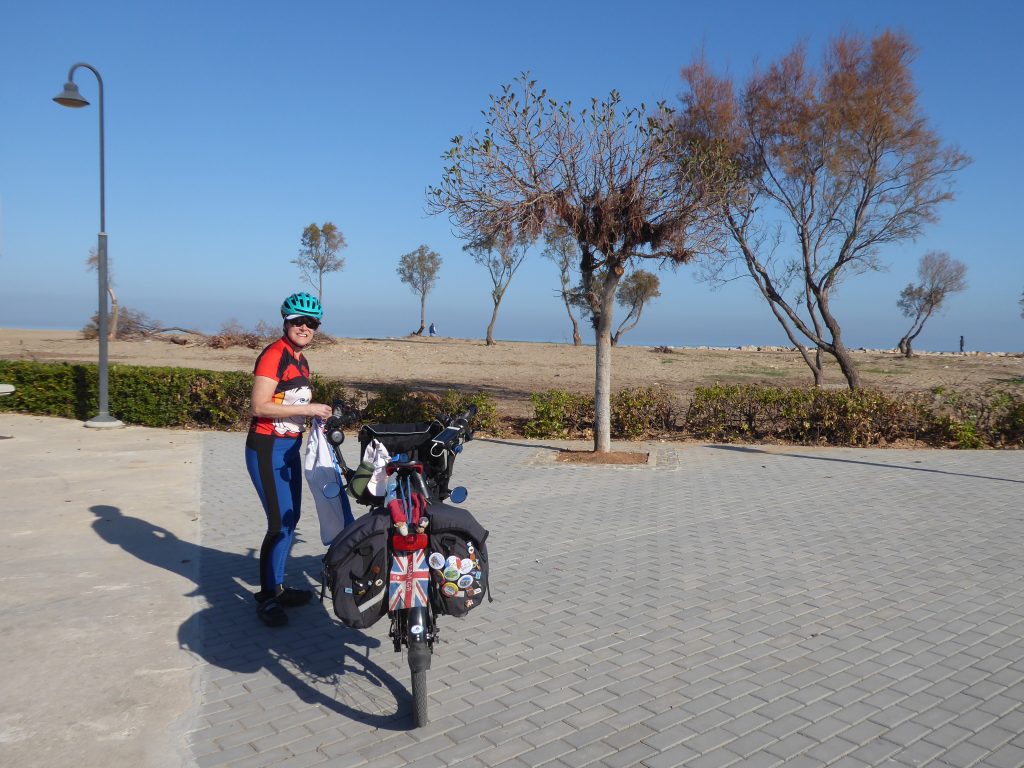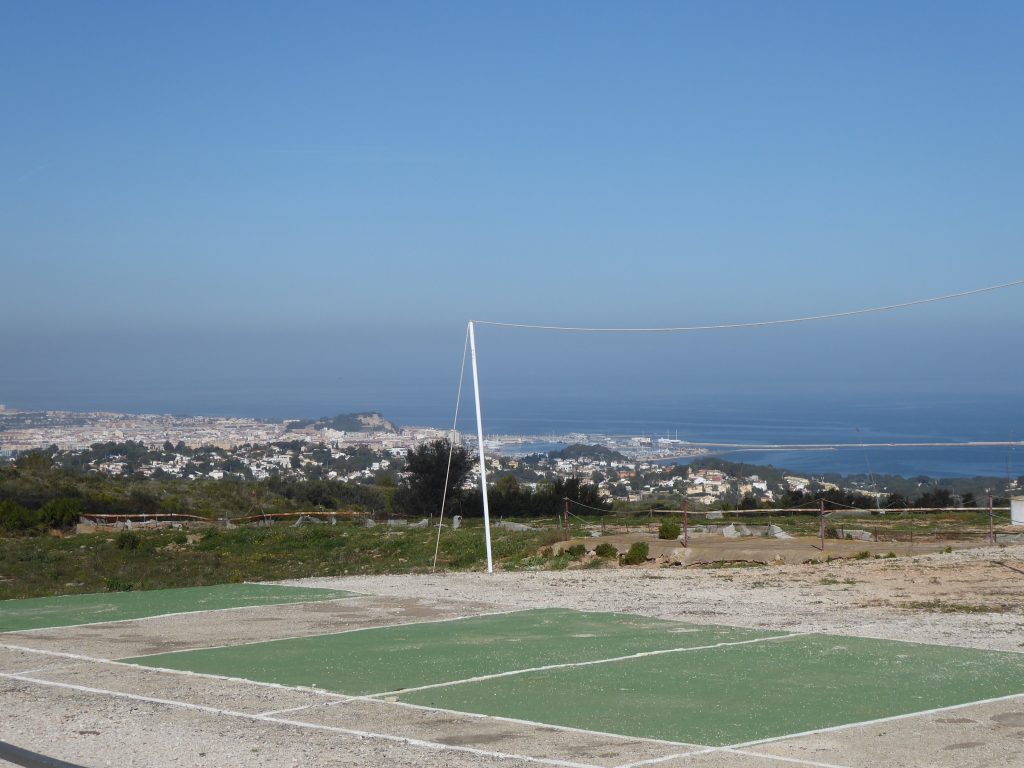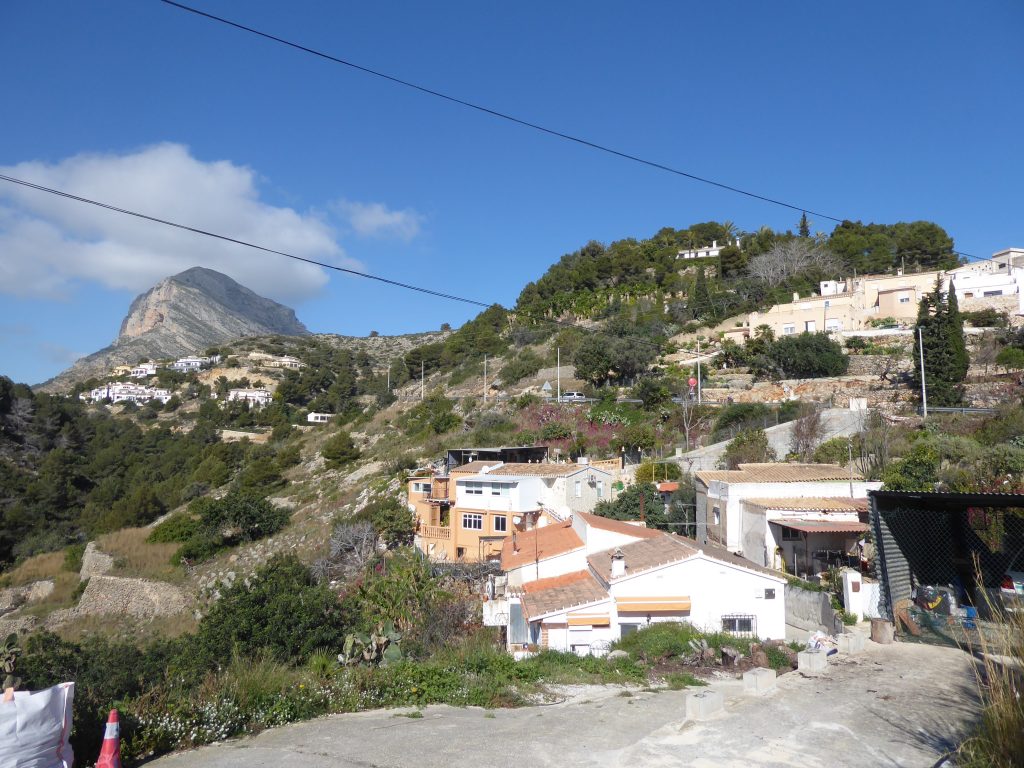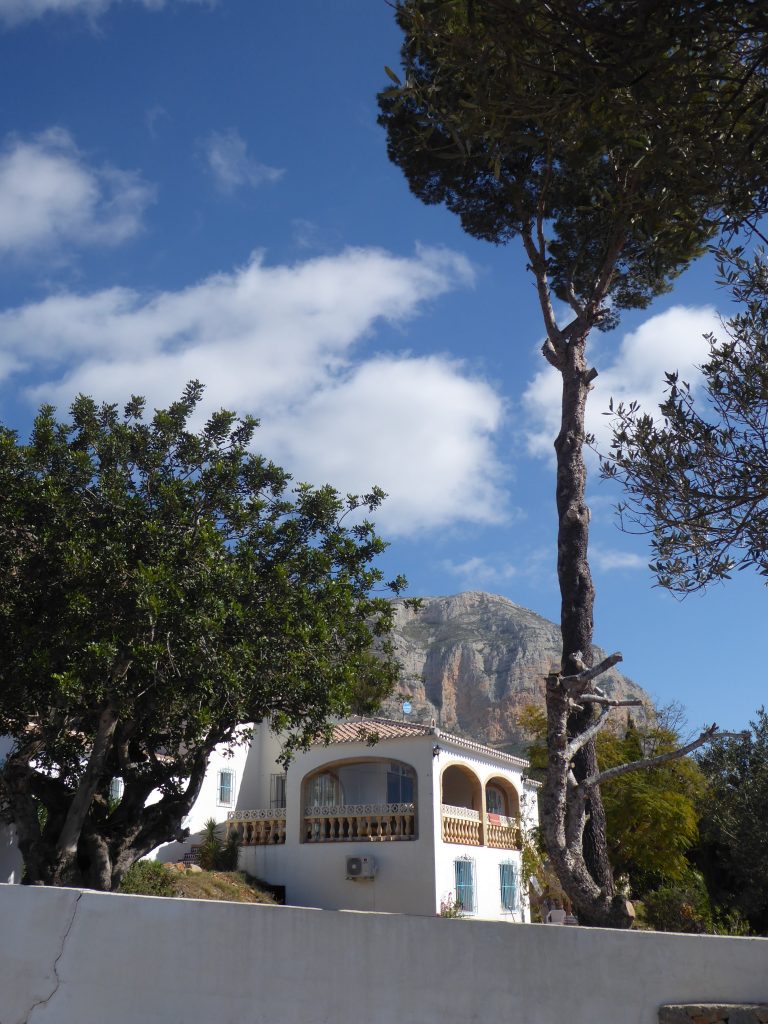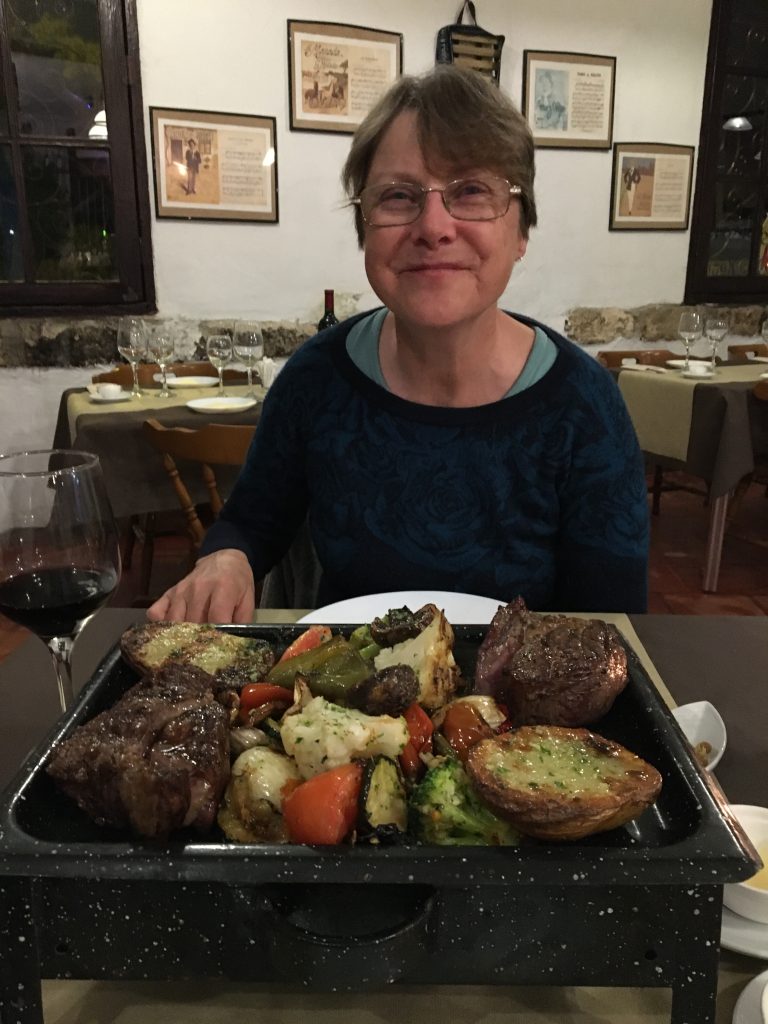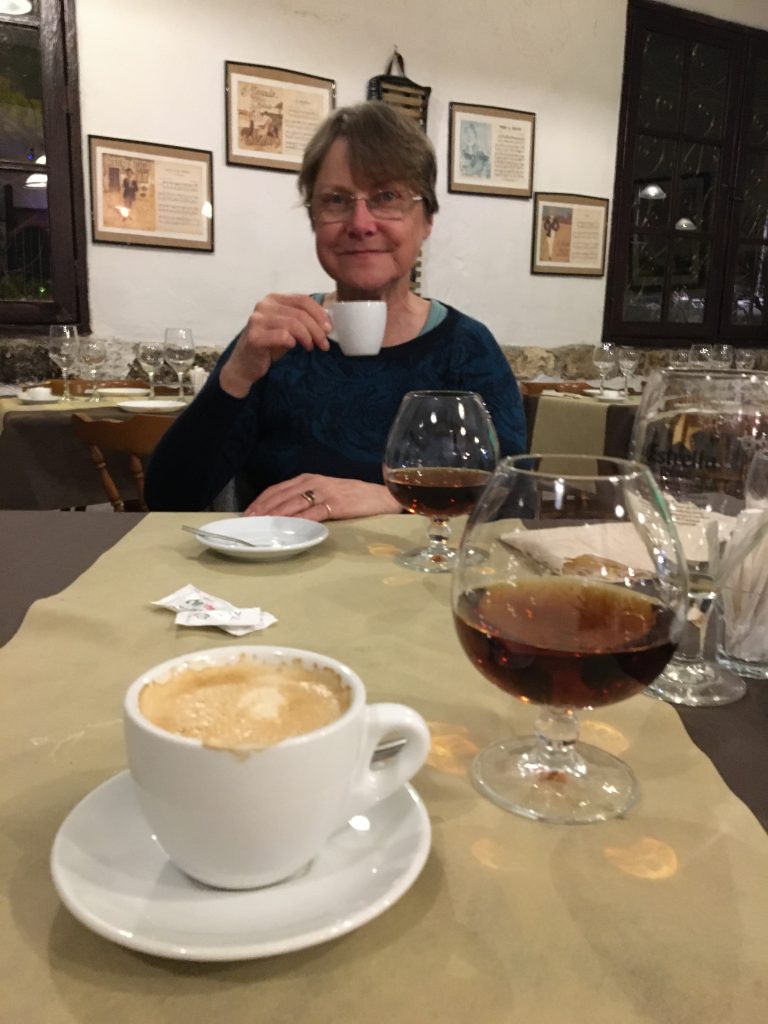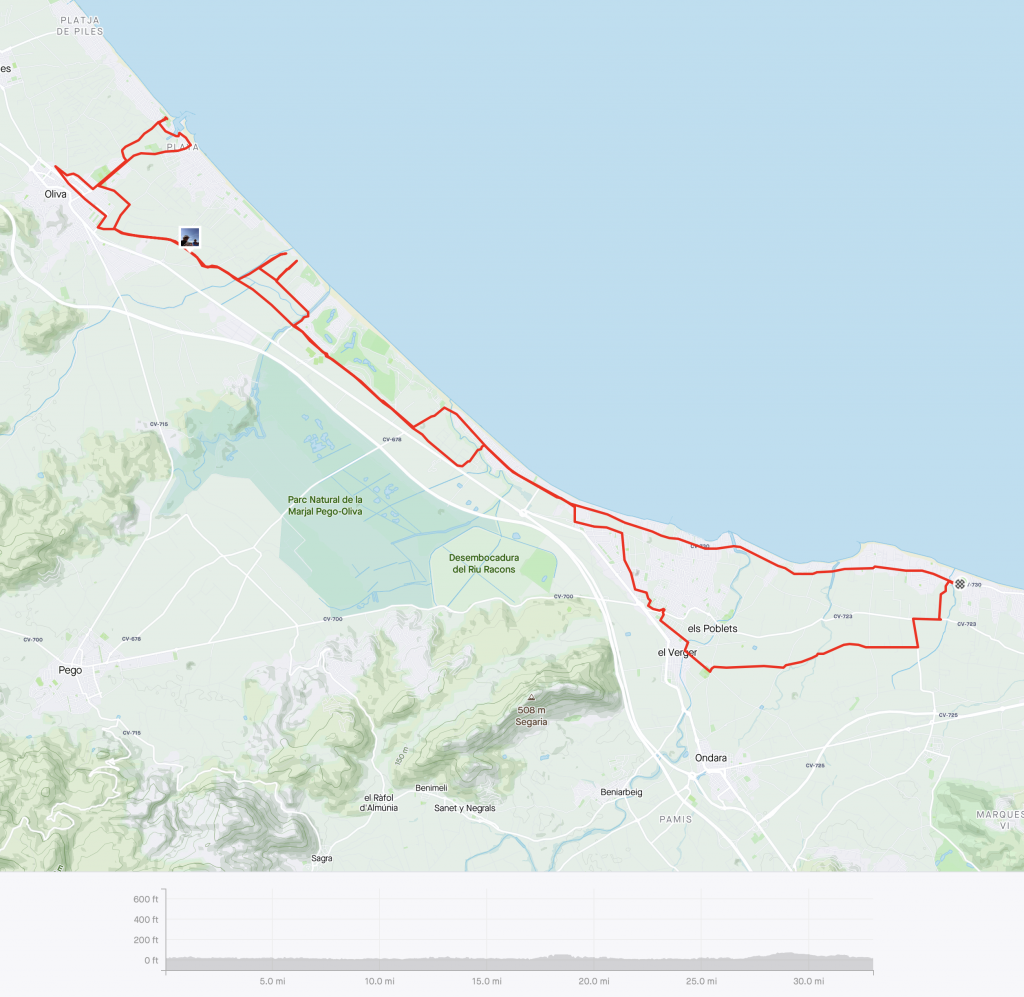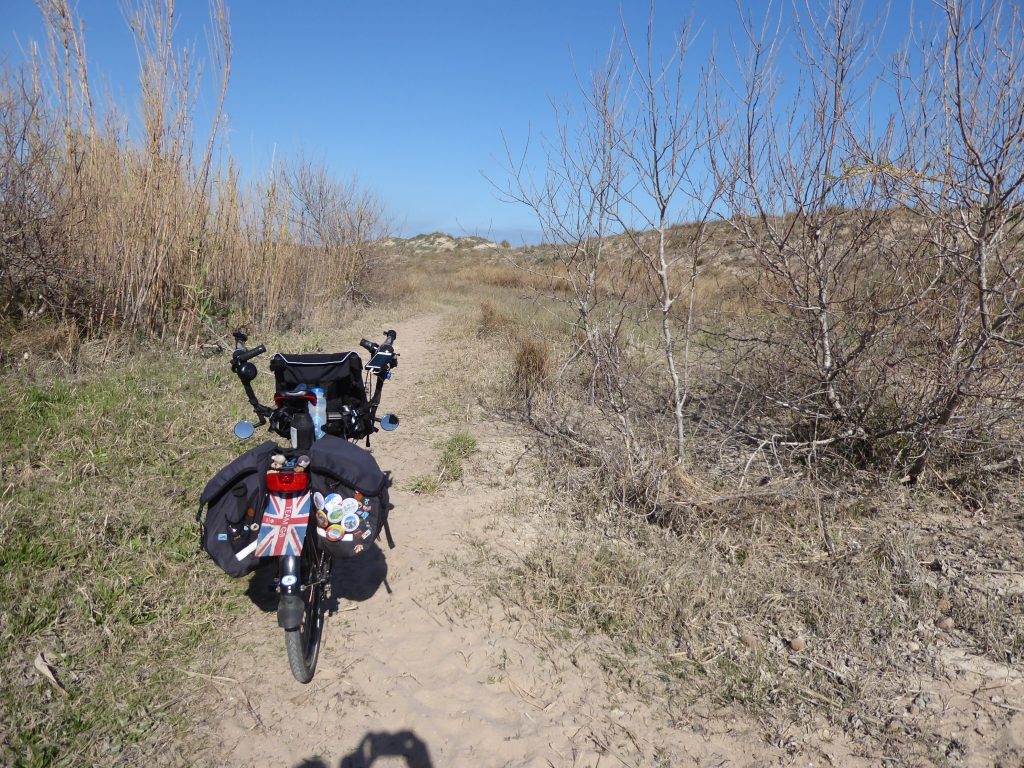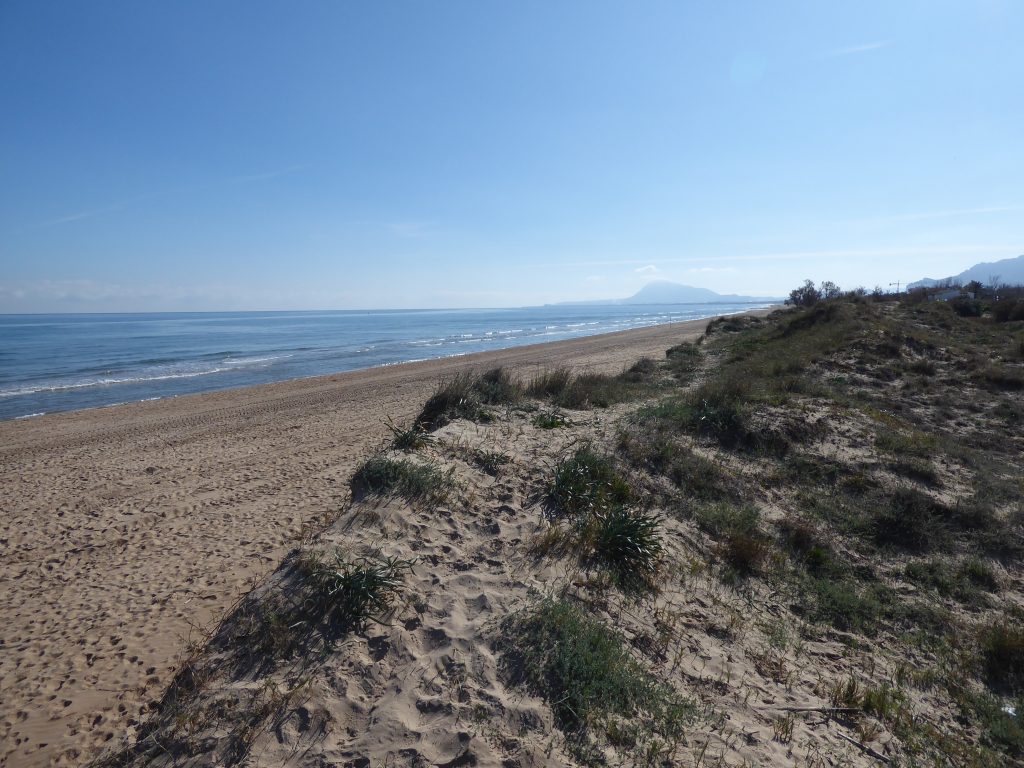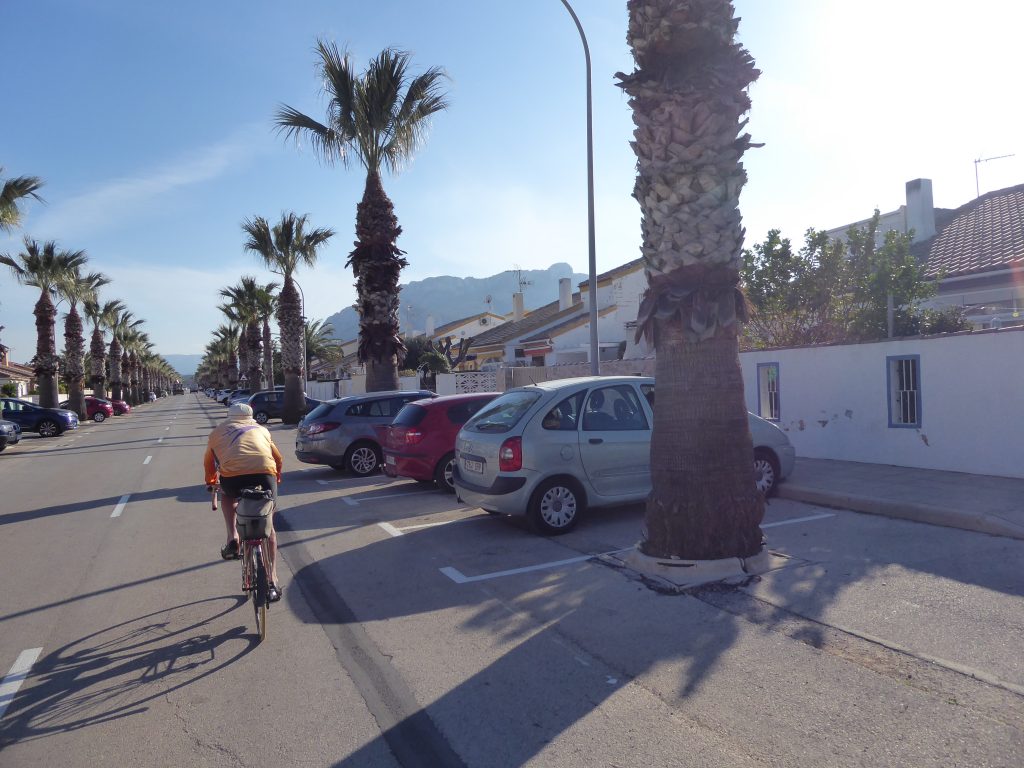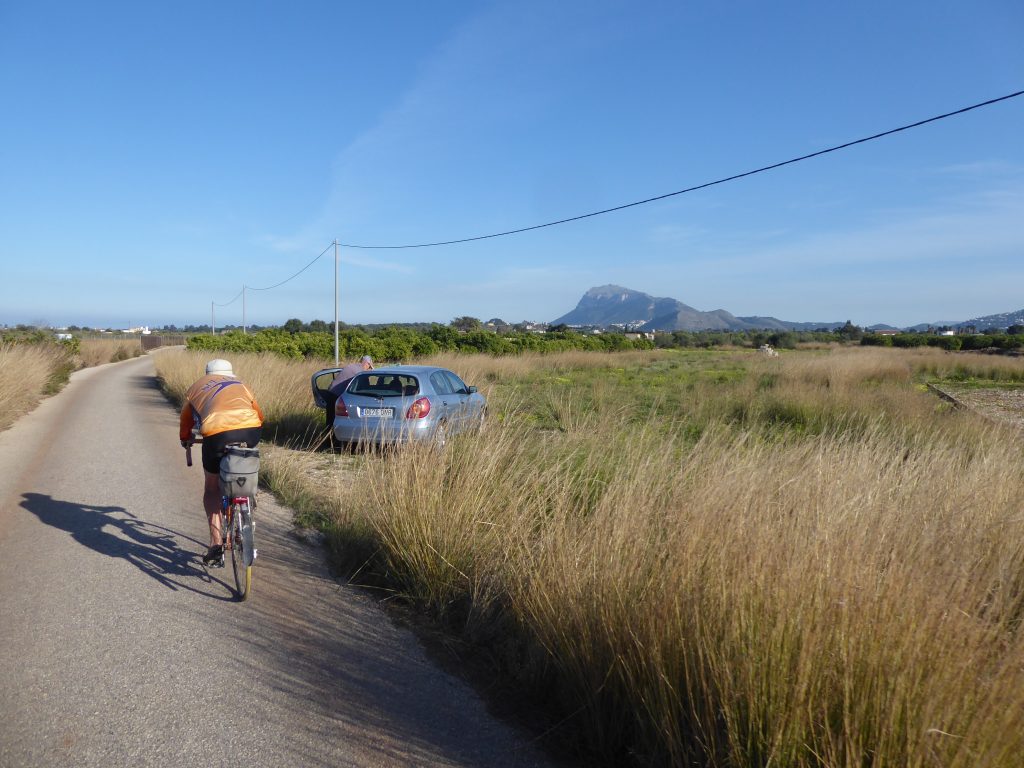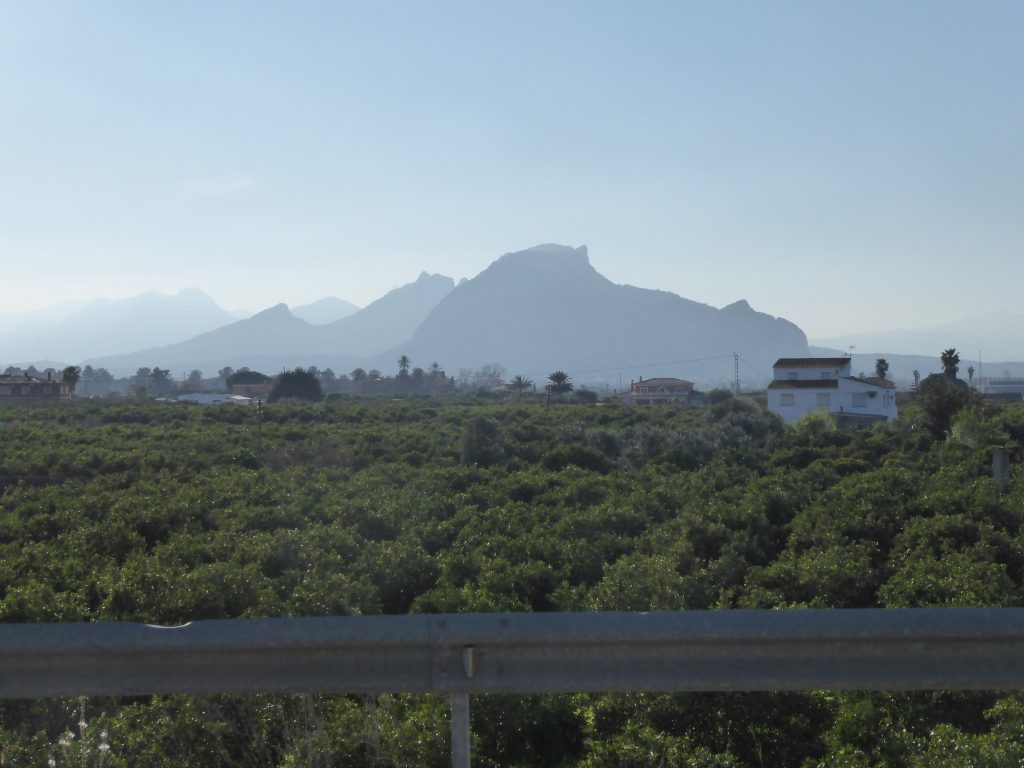 Feb 22nd we spent the day in Dénia, starting at the marina, then exploring some of the town.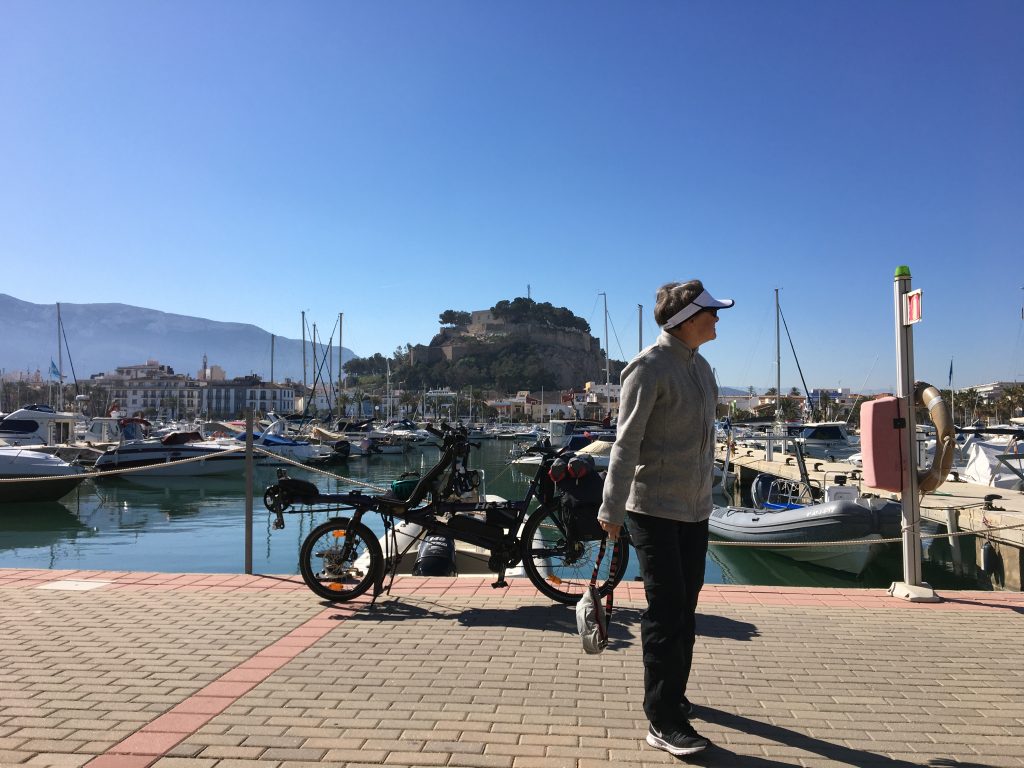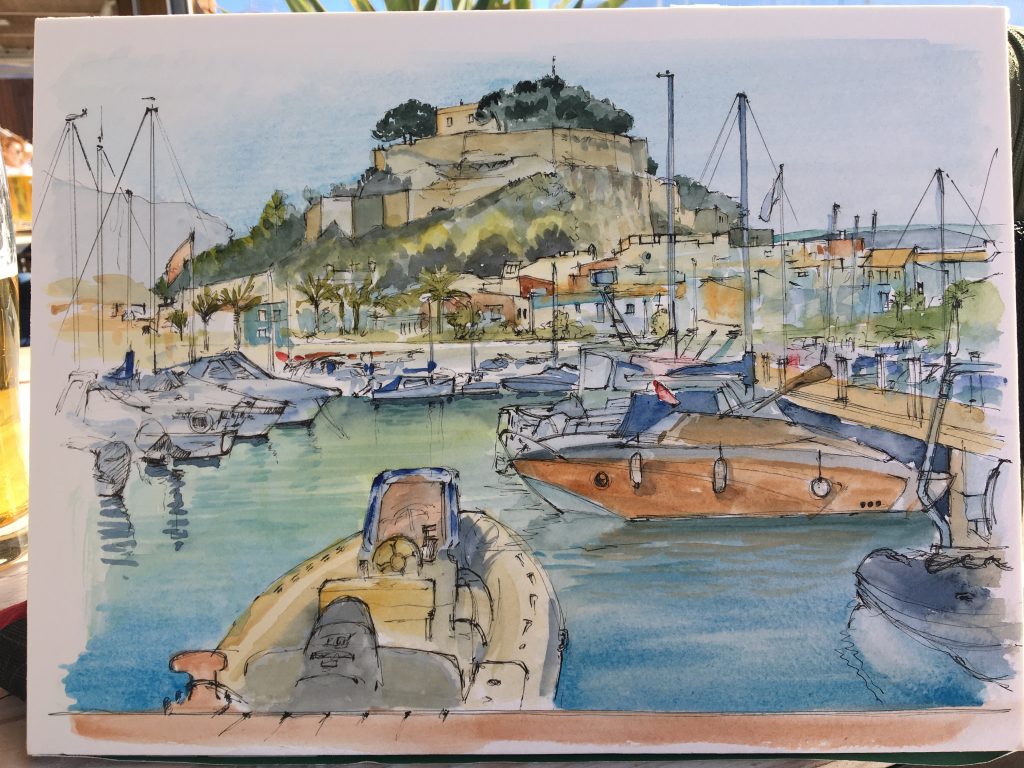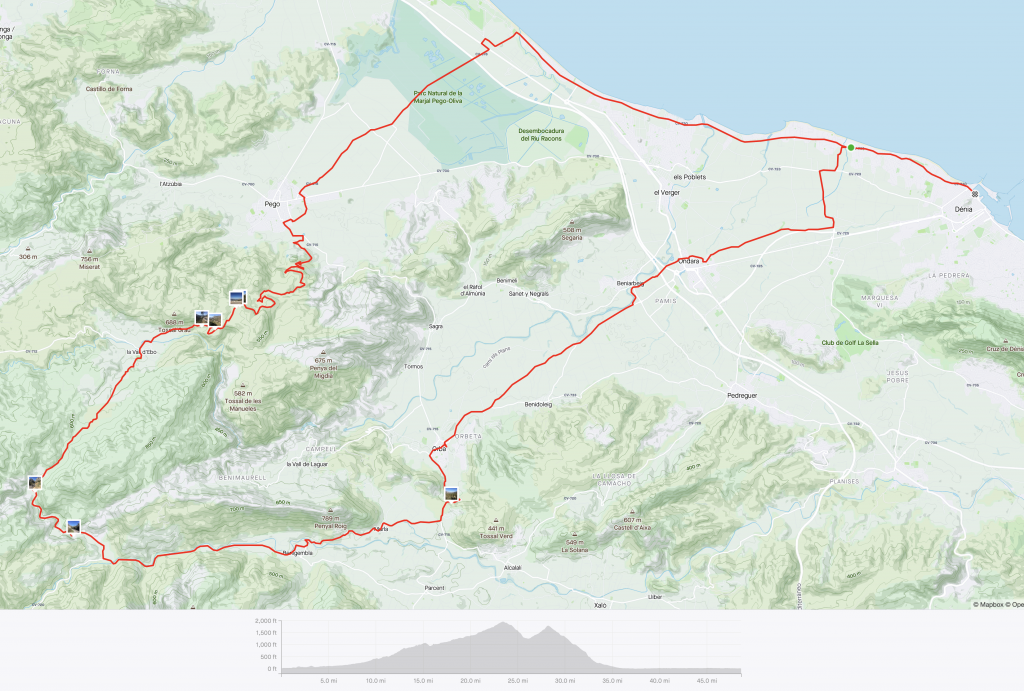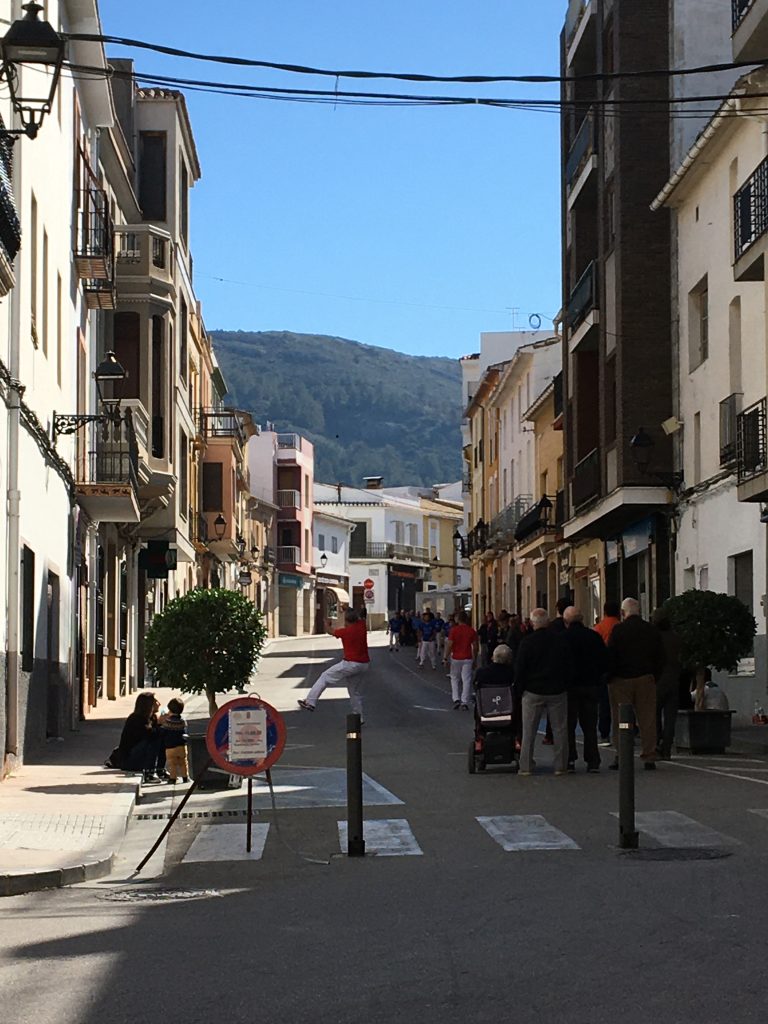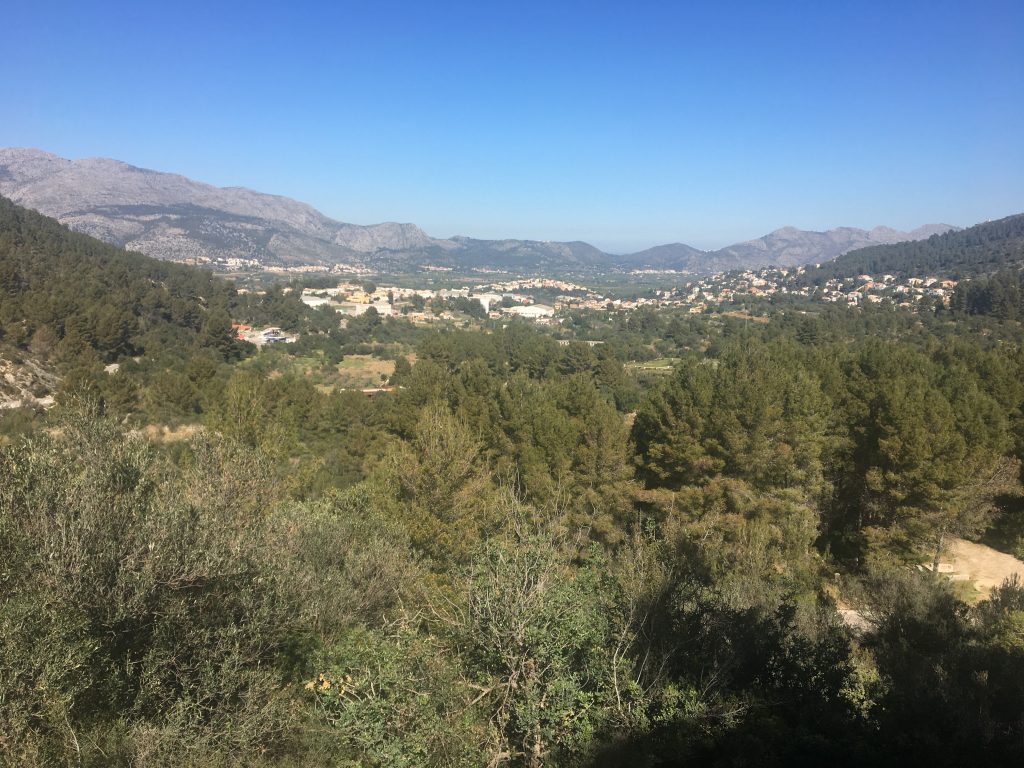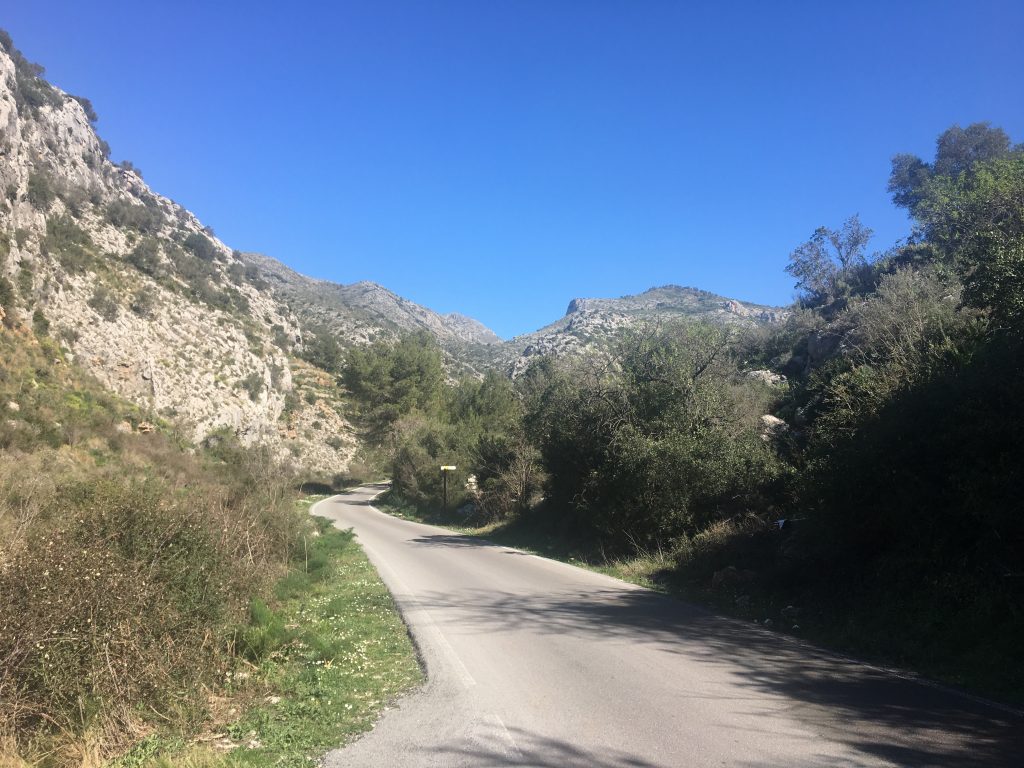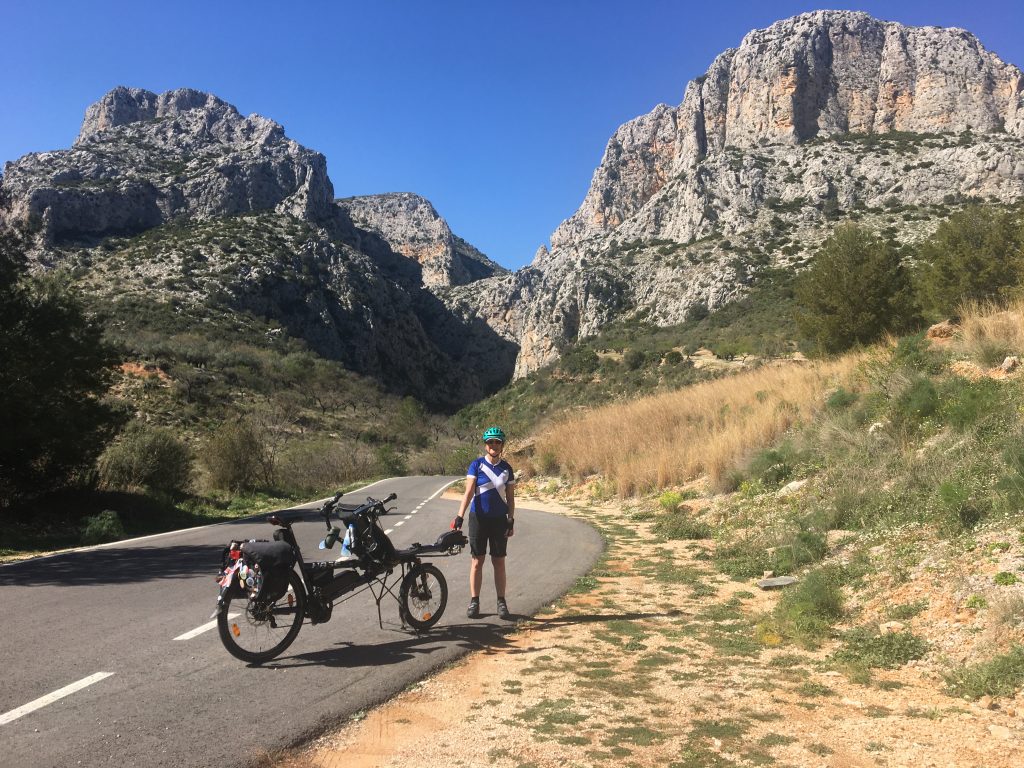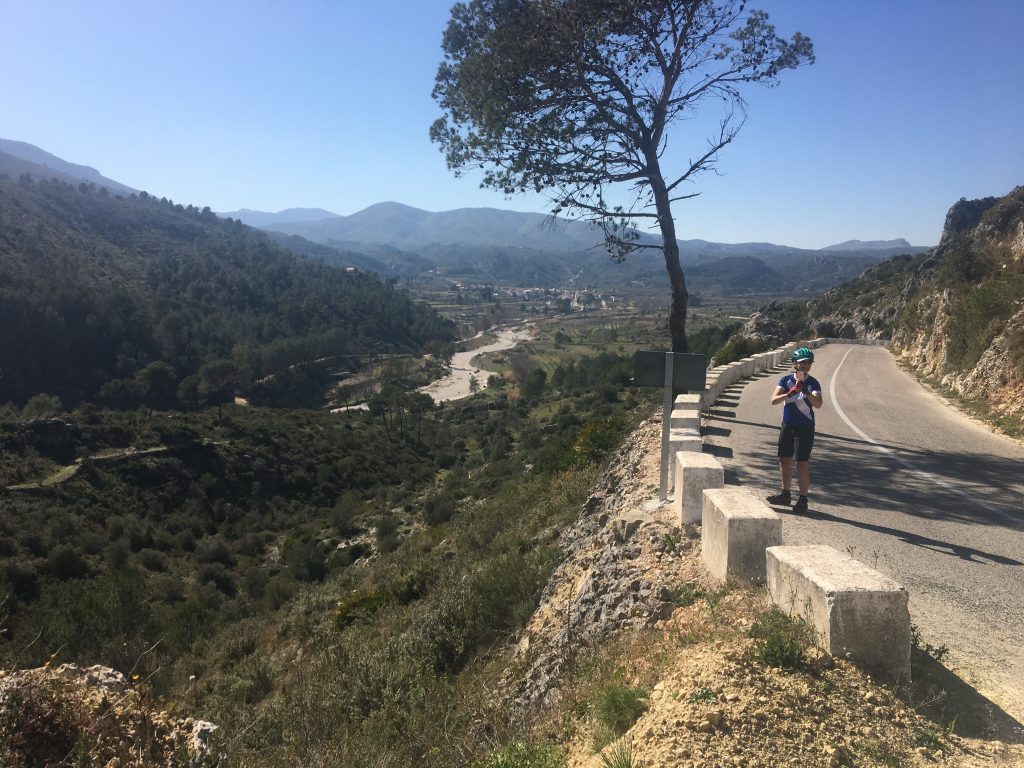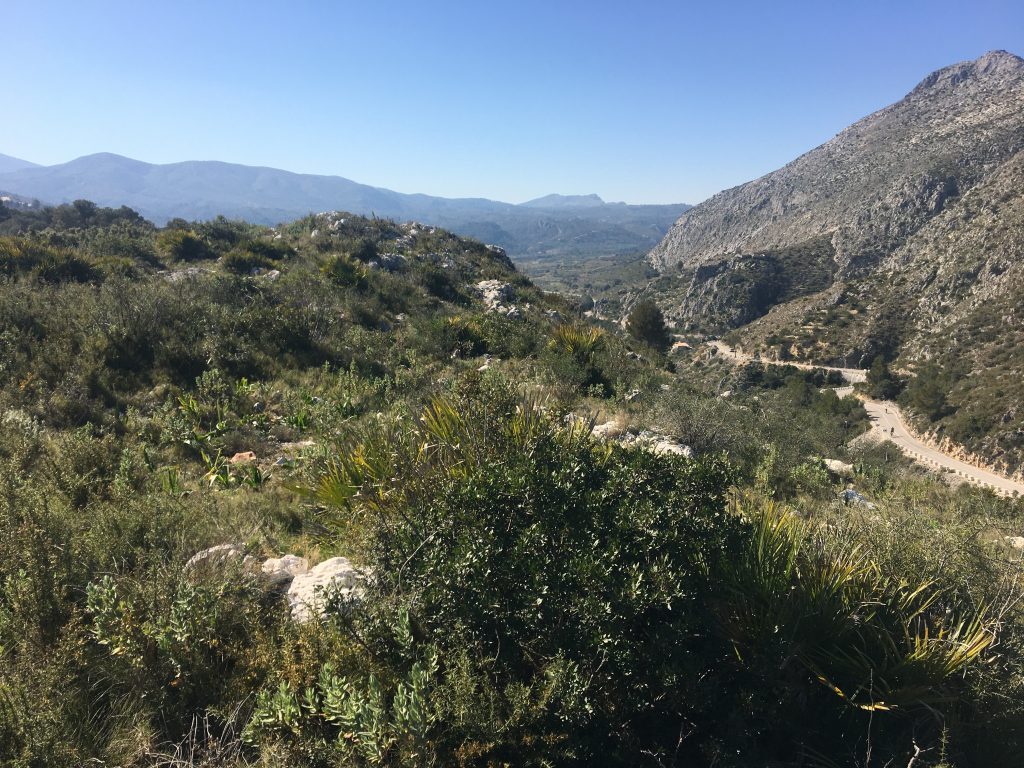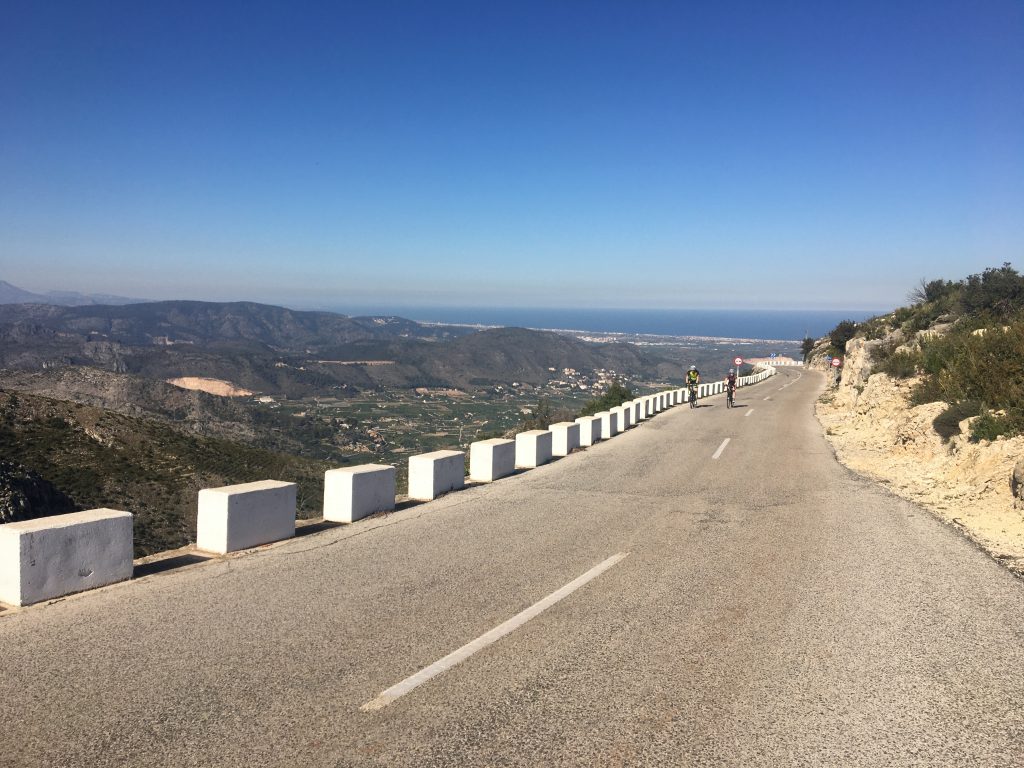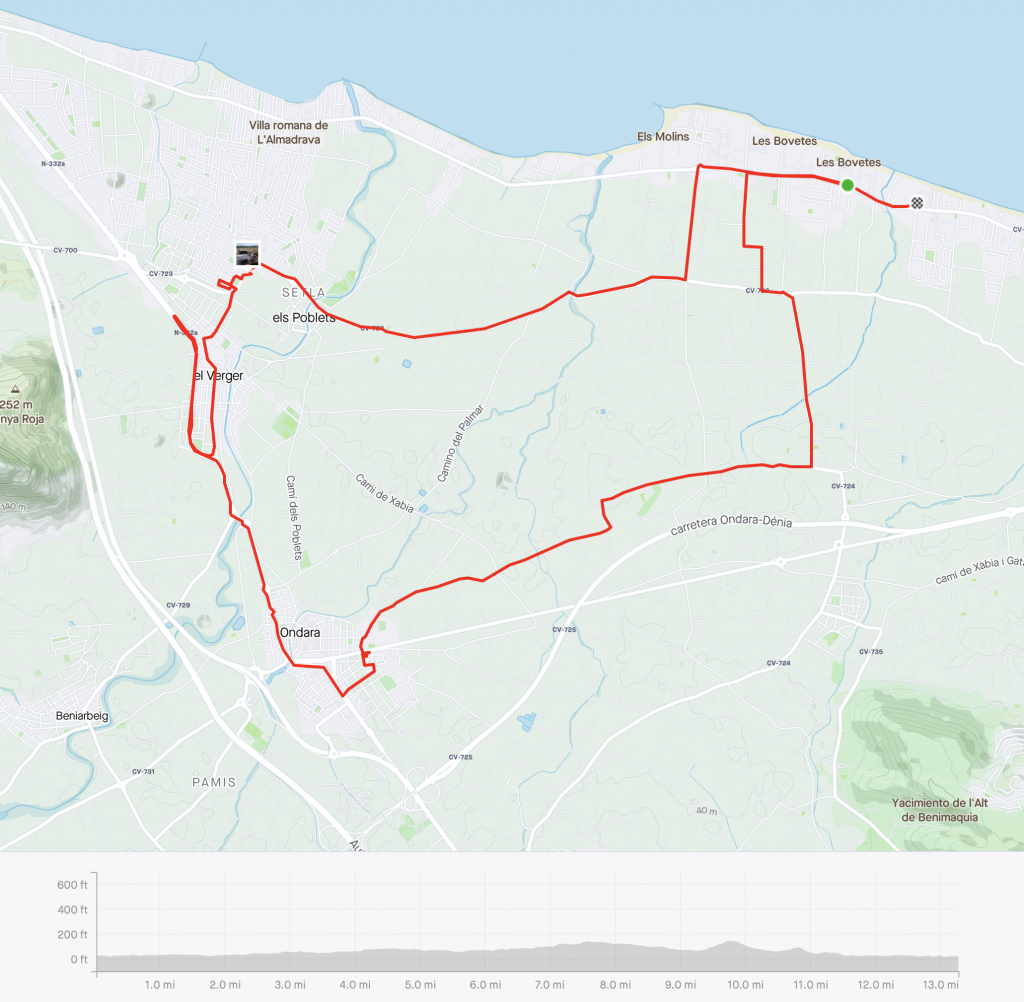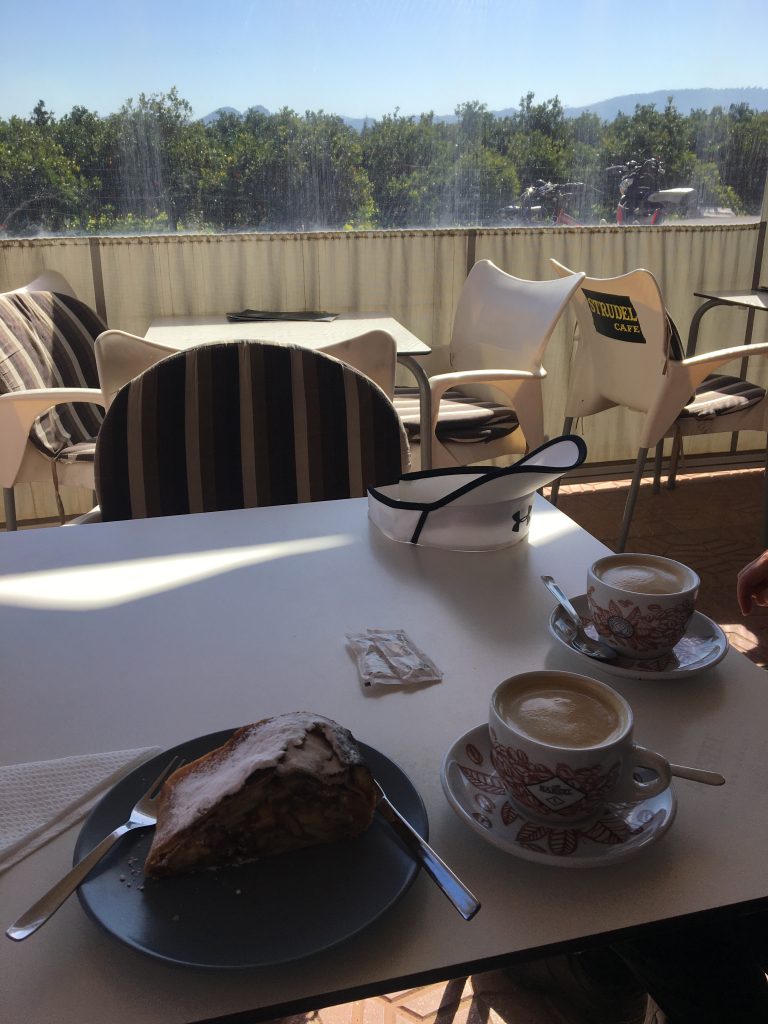 Next day we were away, heading for a hotel some 20kms or so from Zaragoza. It was on an old airfield, miles away from anywhere and the track to it was better suited to a 4×4, but the enthusiastic and friendly owners made us welcome and served up some local beer and great food in the evening. Our room was 'subterranean' – imagine Spanish Hobbit!