In January 2017 I set about electrifying my HPV Scorpion FS20 recumbent trike. Trikes are great fun to ride, and comfortable too. A lower profile and recumbent position mean they are more aerodynamic, but the downside is their weight. For me, it makes any climb hard going, even pretty innocuous lumps can take some effort. Of course, you can grind away in an ultra-low gear and, with three wheels to keep you upright, you can go as slow as you need to.
After looking at the options of a wheel drive or crank drive, I opted for a crank drive. Wheel drive kits tend to be cheaper than crank drives, but I find the crank drive a more elegant solution. And, If I ever wanted to sell the trike, I could remove the kit, revert the trike and fit the kit to a different bike, regardless of wheel-size. A crank drive will only have a single chainring, but my trike had that already, so it meant I could retain all 27 gears – a 3-speed rear hub gear with a 9-speed cassette fitted.
A Bafang seemed to be the obvious choice. Buying from China, where they are made, is a lot cheaper than sourcing one in the UK or Europe – there are plenty of providers on Amazon but the disadvantage is delivery times are much longer. As I was a bit sceptical about buying direct, I ordered a kit including a 15Ah battery from Woosh Bikes in the UK.
The Bafang kit is very comprehensive and easy to install, thanks to the fool-proof connectors. Instructions are not really needed, which is probably a good thing, as there weren't any. For those that are doubtful, there are plenty of videos on Youtube about how to install a Bafang…on an upright.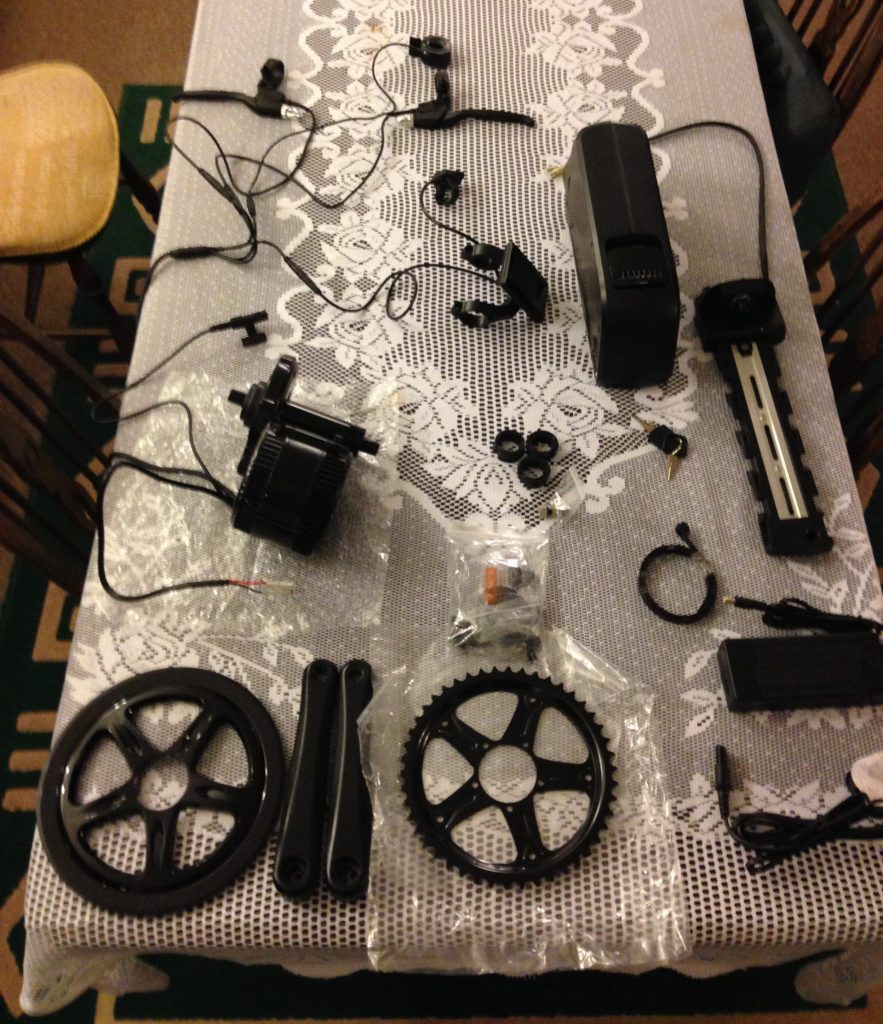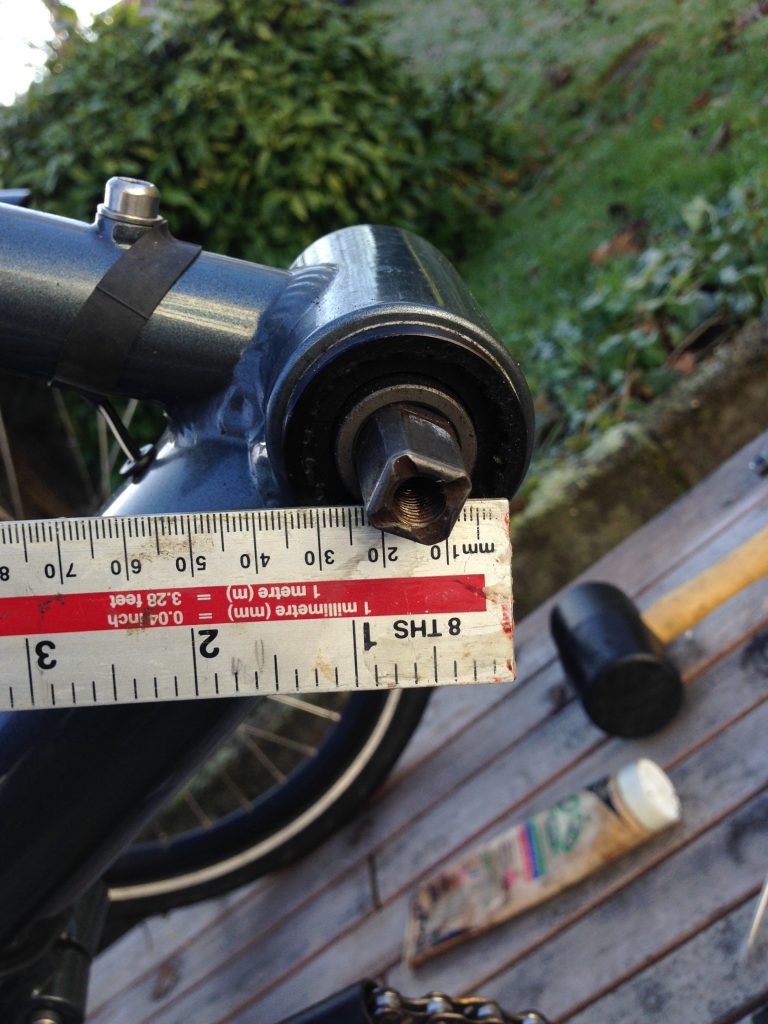 First job was the remove the current bottom bracket from the trike. And there I hit the only real problem I had. Even with the right tools, I could not loosen it, so took the bike up the road to my local bike shop, where they dealt with it straight away.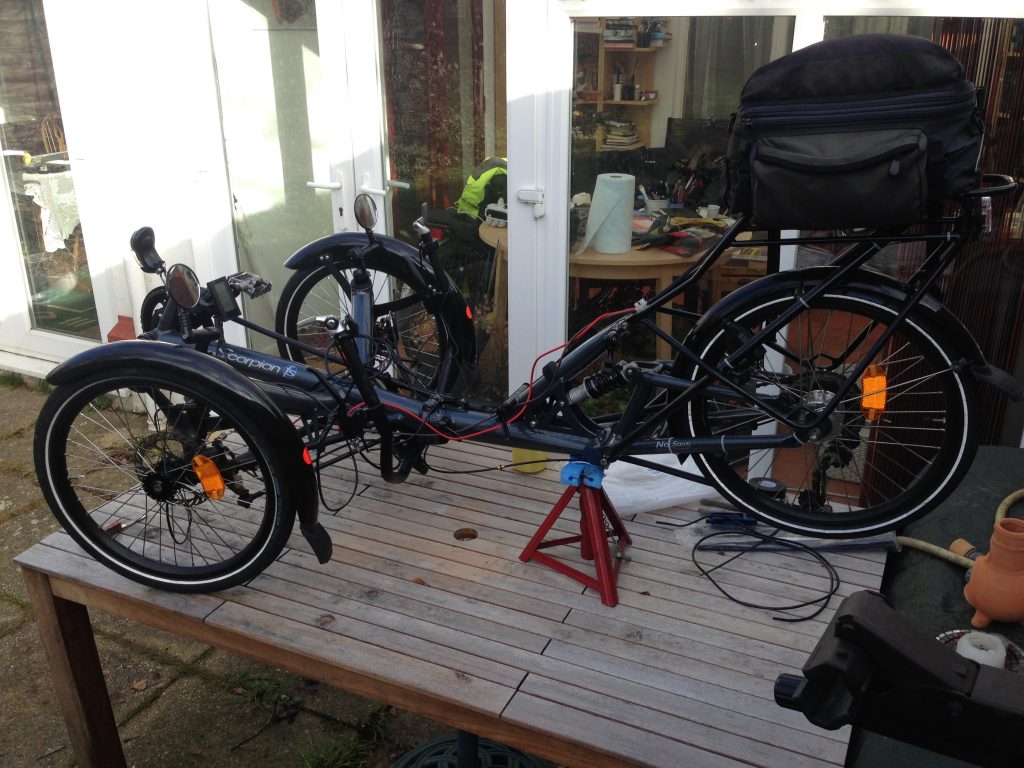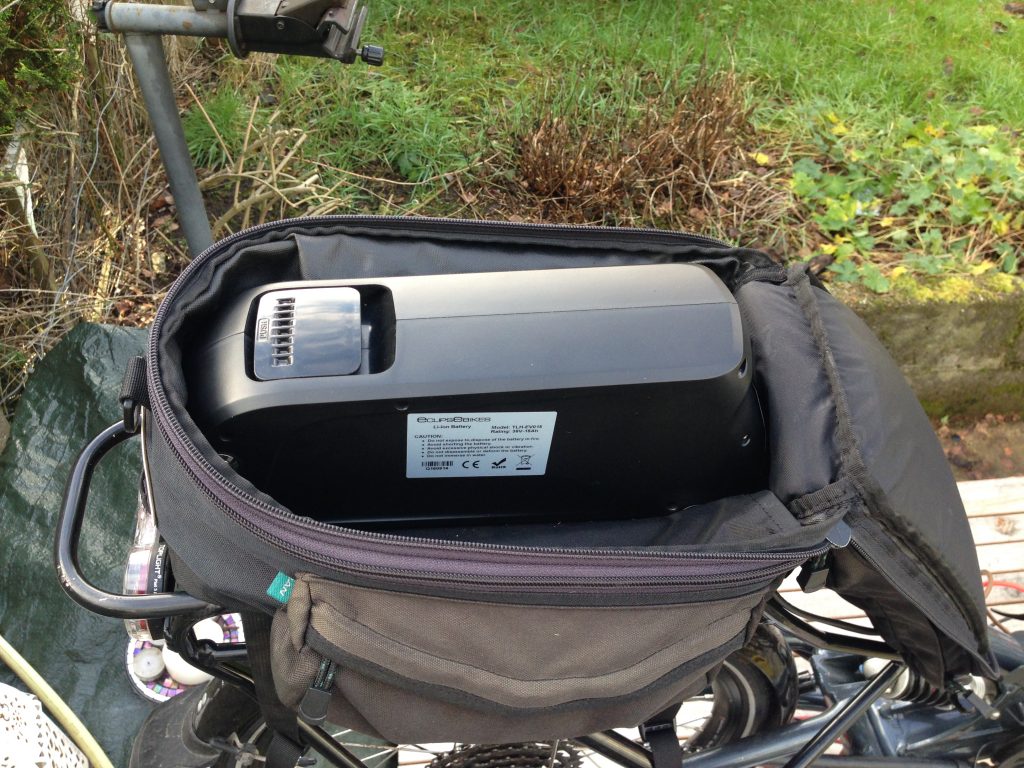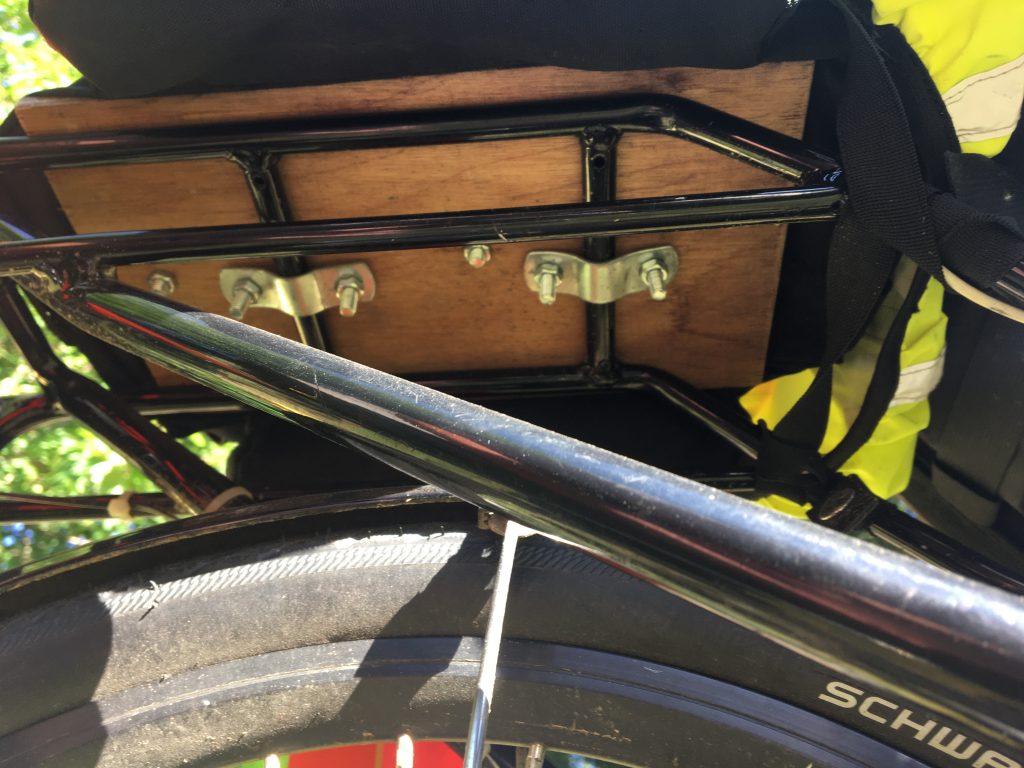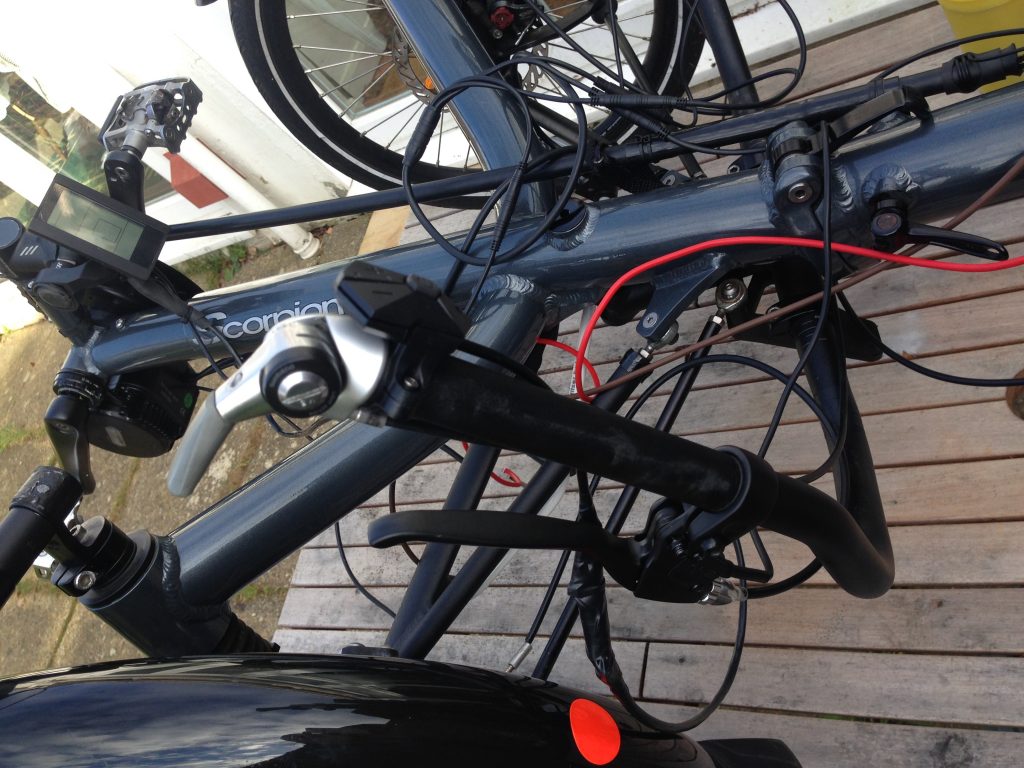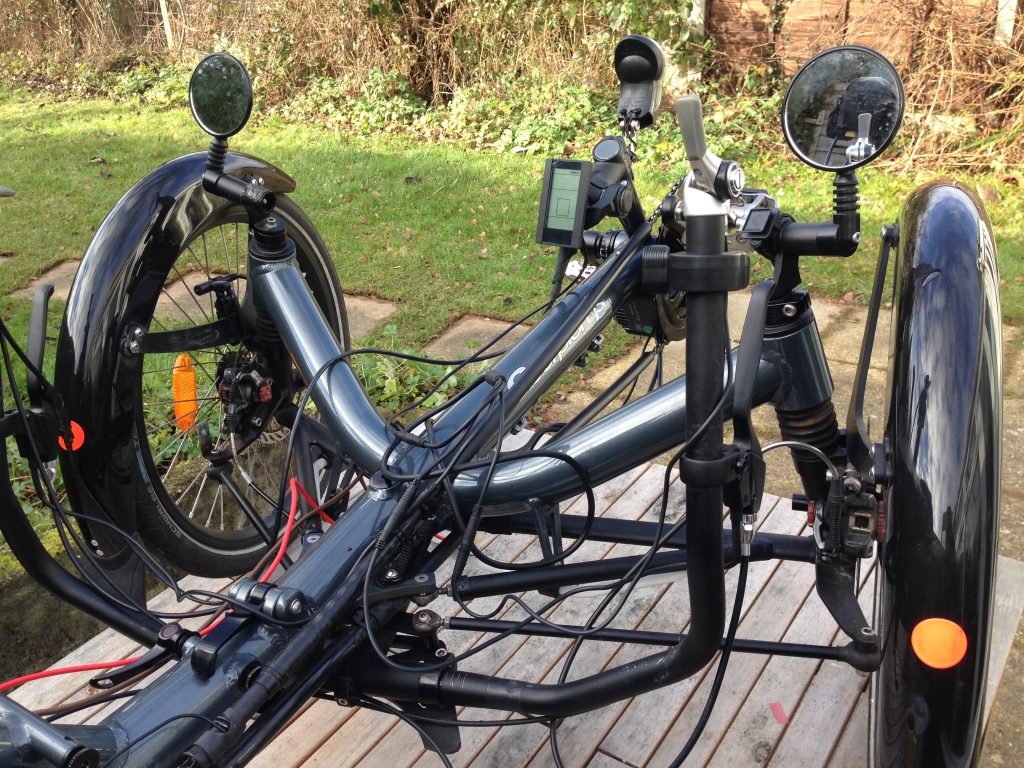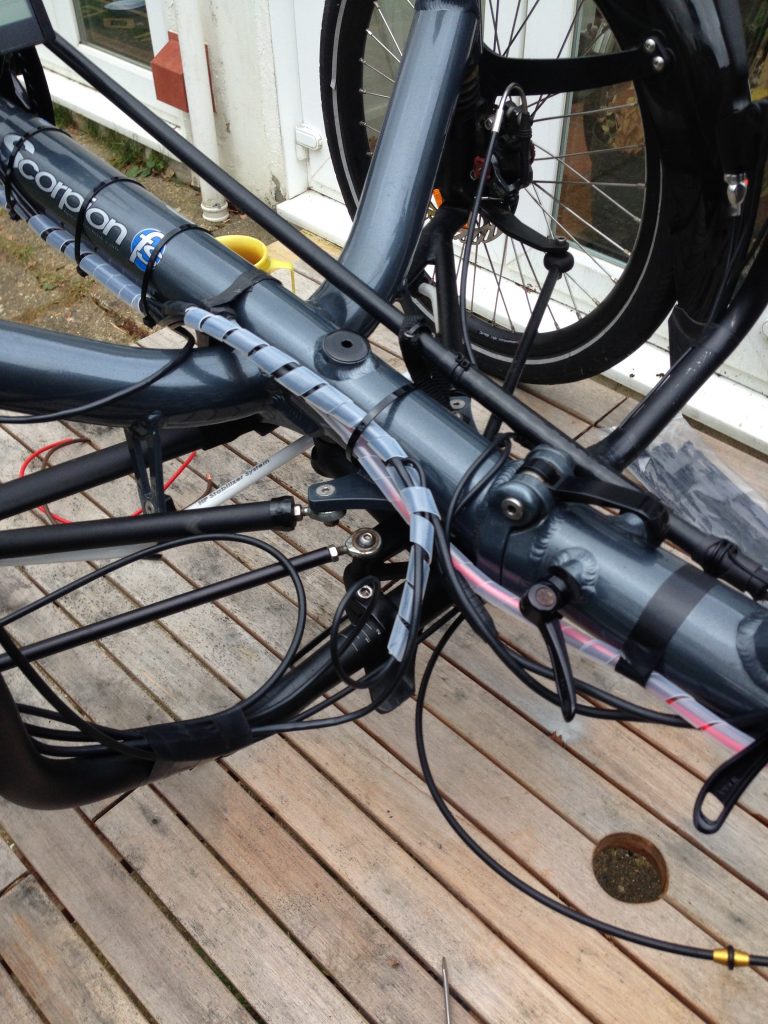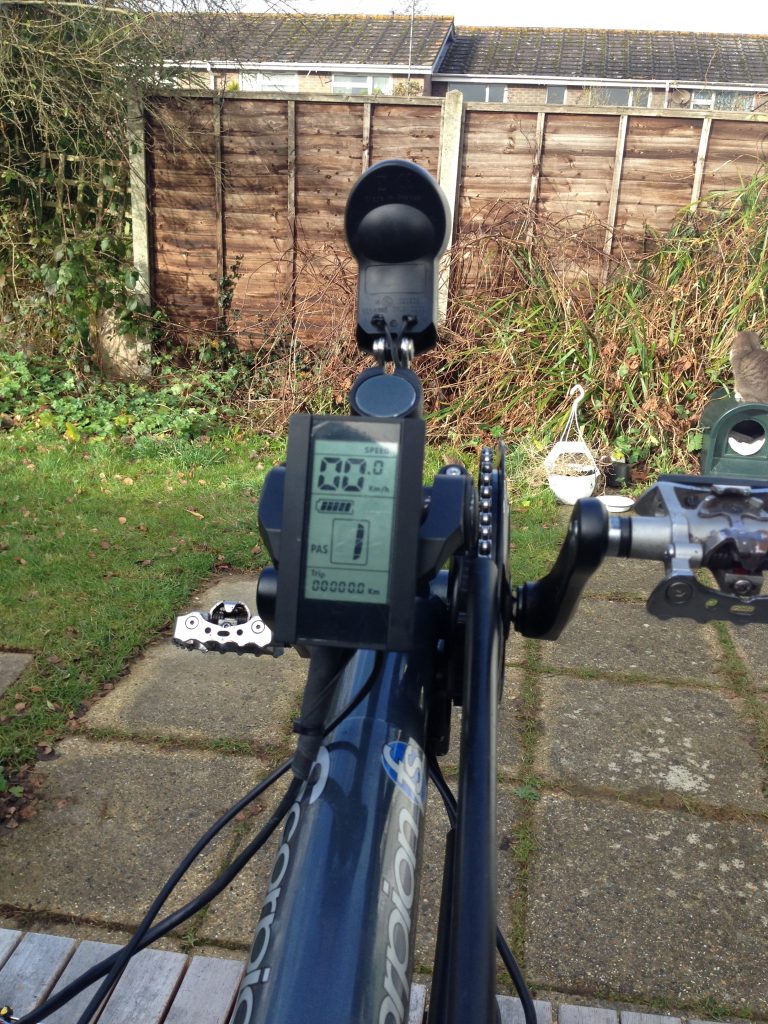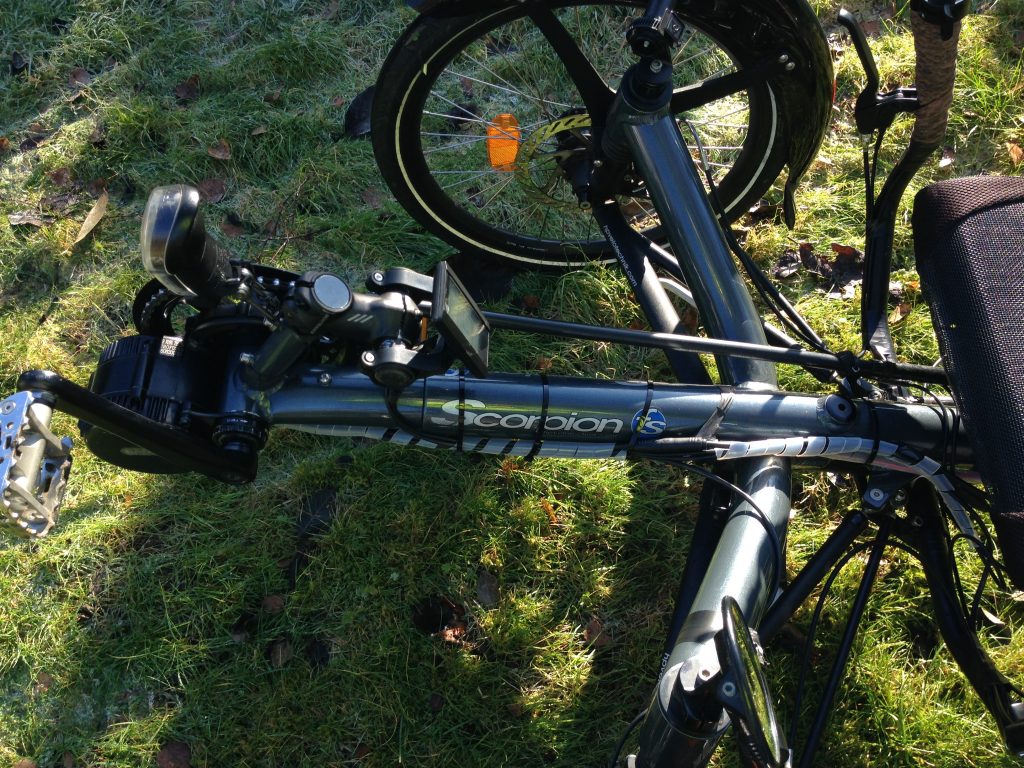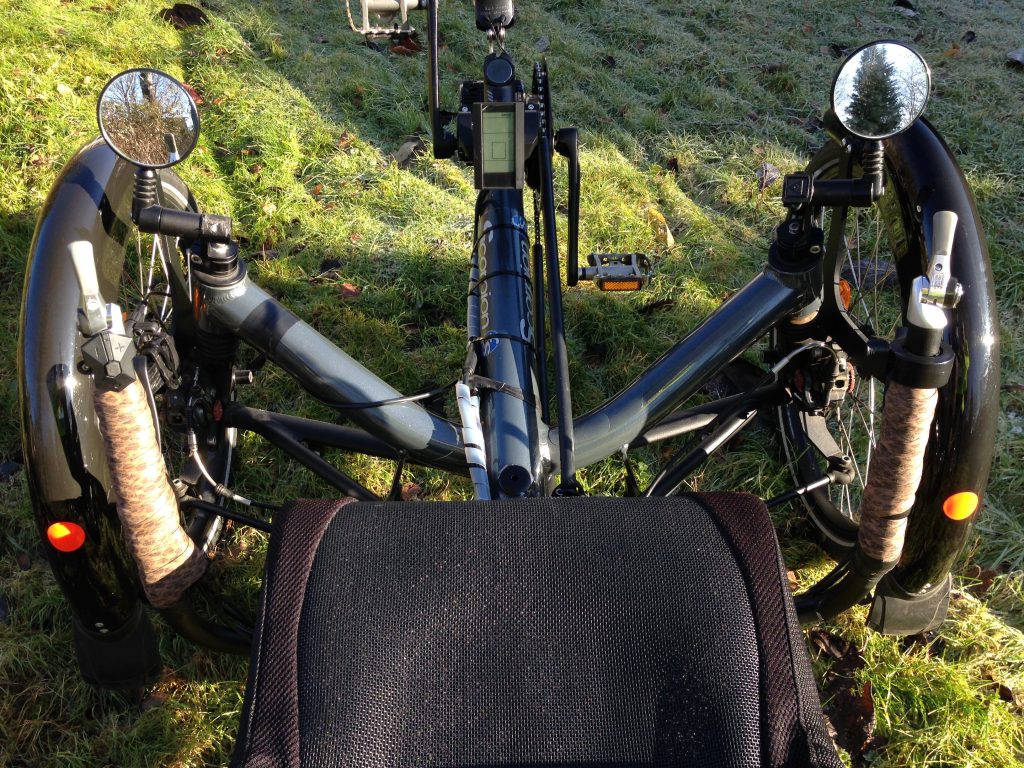 On my first ride out, the motor rotated within the bb shell, even though I thought I had it tight. That pulled on the cable and pulled the main connector apart, and I lost drive. It didn't take long to sort out.
Since putting it together I've ridden several hundred miles without any real issues, though the connection (my extender) to the speed sensor became erratic because it had worked loose, so I soldered the joins rather than just wrapping them… something I should have done in the first place. For the larger cable extension I used plastic-housed screw connectors and wrapped all the connections in waterproof tape.