In the spring of 2019 we were lucky enough to be invited back to Tandemtreffen for another long weekend of tandeming with mostly, but not exclusively German riders. The fact that we'd given a talk the previous year probably put us in good stead.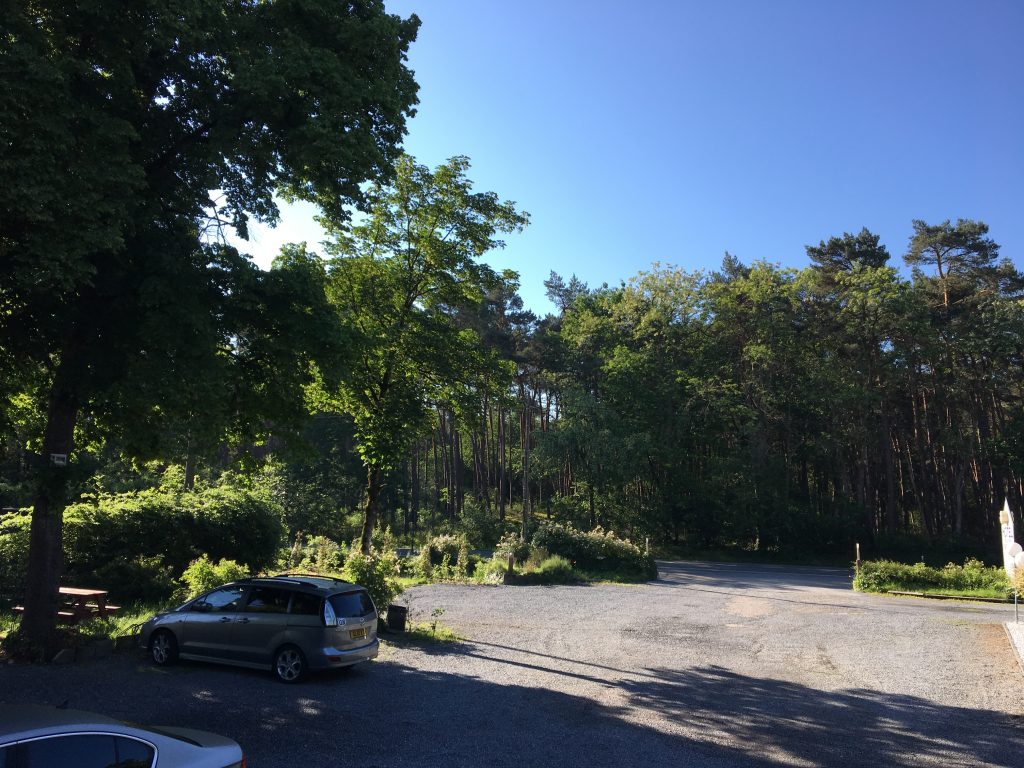 Once again we stopped over in Belgium, a little east of Lille, way out in the sticks, the hotel was a little strange, with a very utilitarian feel to it and many of the 'guests' seemed to be semi-residential workers on nearby road or building contracts. Still, our room was comfy enough and we had a meal in the restaurant in the evening. On the day we travelled the weather was pretty horrible, and on arrival at the hotel their was a huge downpour, but next day dawned bright and we headed off for Germany under blue, cloudless skies.
The meeting was to take place in the village of Davensberg, near Münster, so it wasn't far to travel and we arrived in good time to get settled and find the bar. My German is lousy – almost non-existent, but fortunately for us, many of our European friends speak very good English so we were never short of someone to chat to.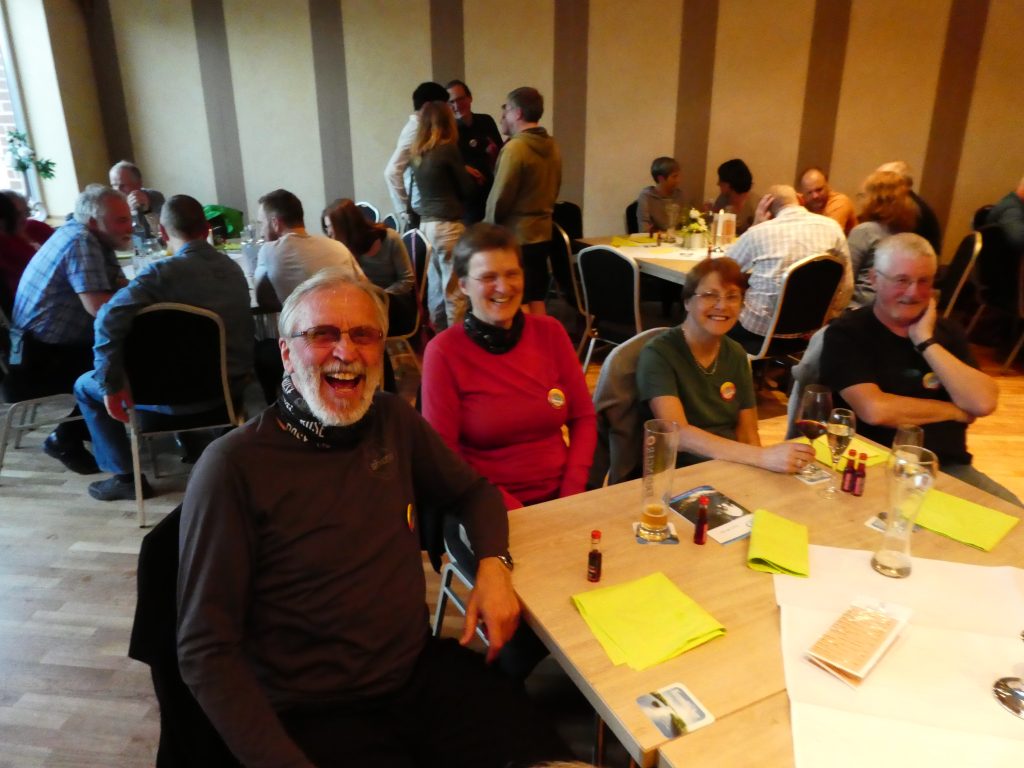 The form was the same as the previous year, with a meet and greet in the late afternoon followed by a presentation of the planned rides over the coming three days. The weather was a little 'iffy' but for the most part dry and after a chilly first day improved over the weekend.

There's a collection of clips from some of the weekend on my Youtube Channel: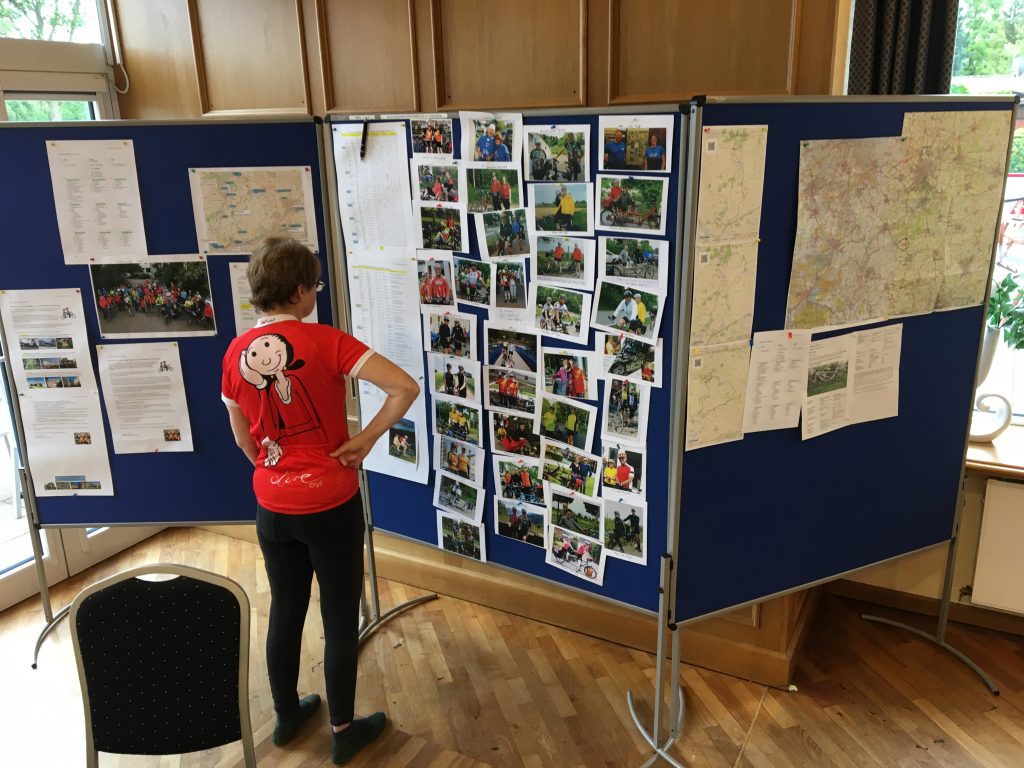 Our first day's ride took us South in a long, anti-clockwise loop, to the valley of the river Lippe and Werne, where we had stayed overnight on our tour in 2017.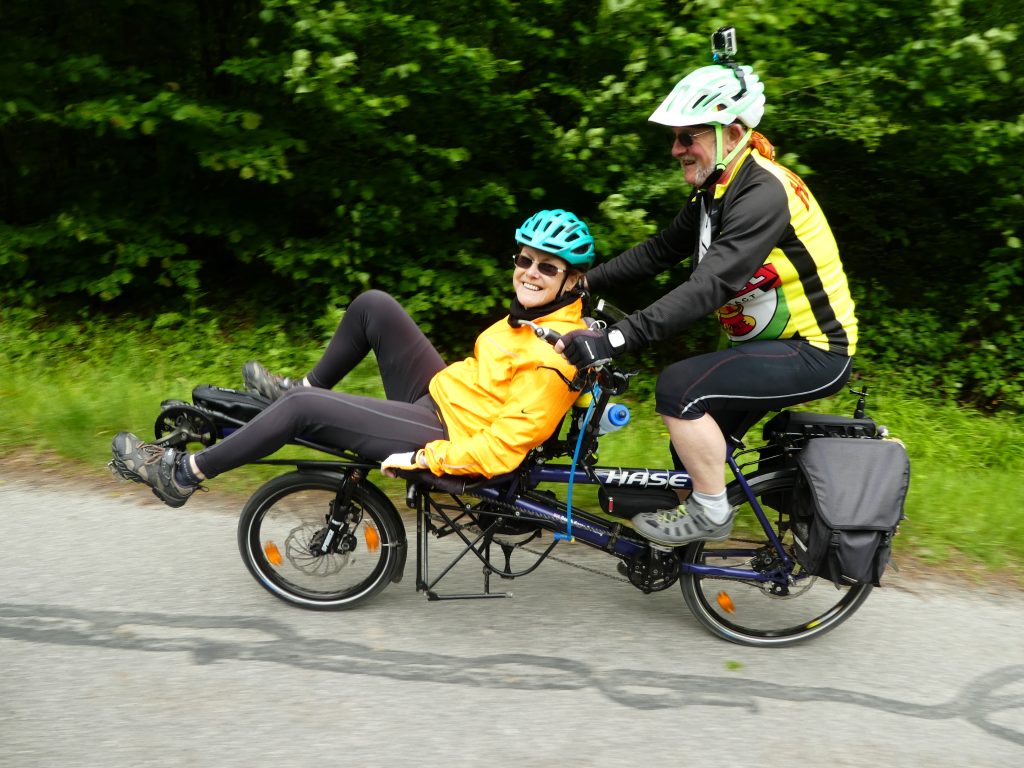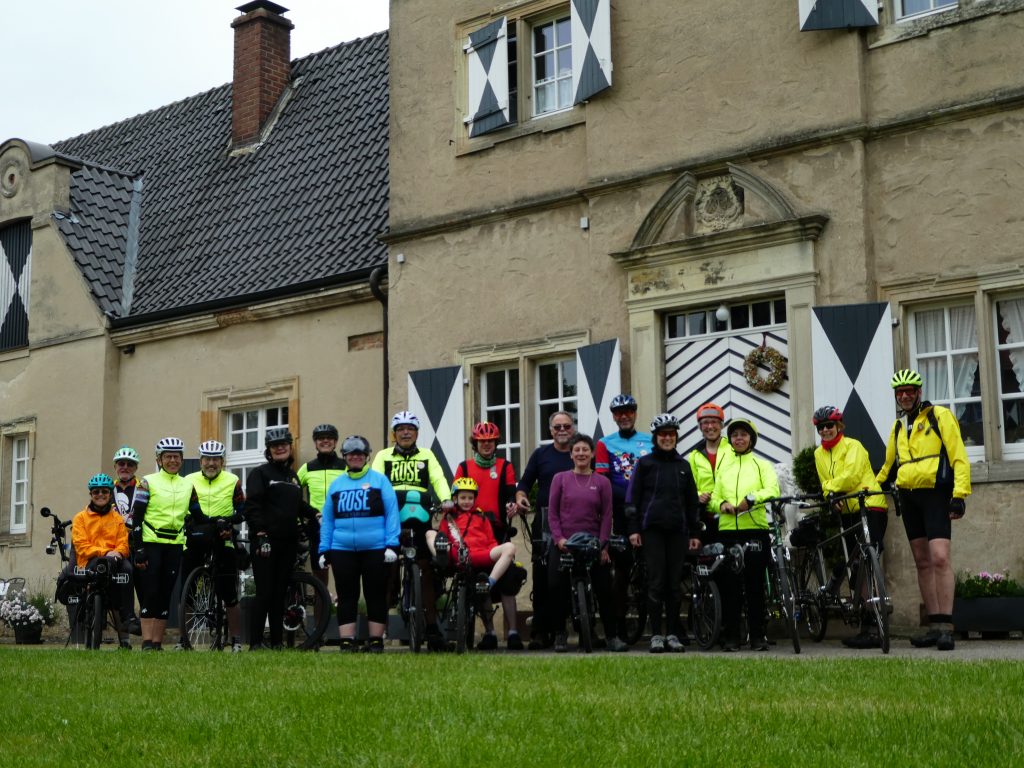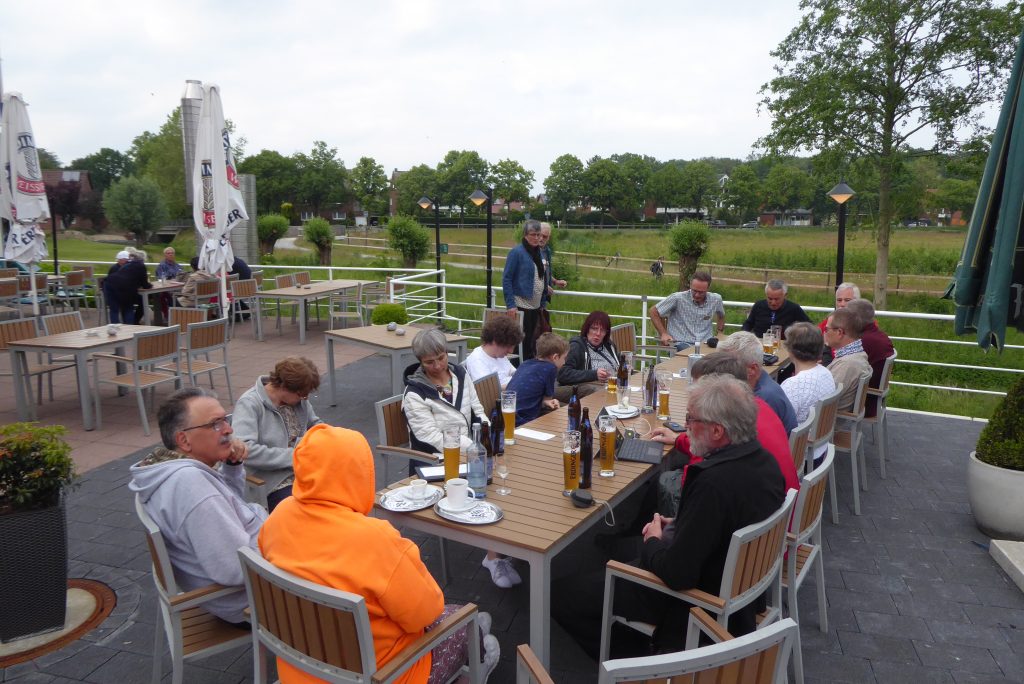 Day two took us South again, but a little further West to Waltrop, where Hase has its factory in an old colliery. We were treated to a guided tour of the factory and then all the Pino riders got together for a group shot.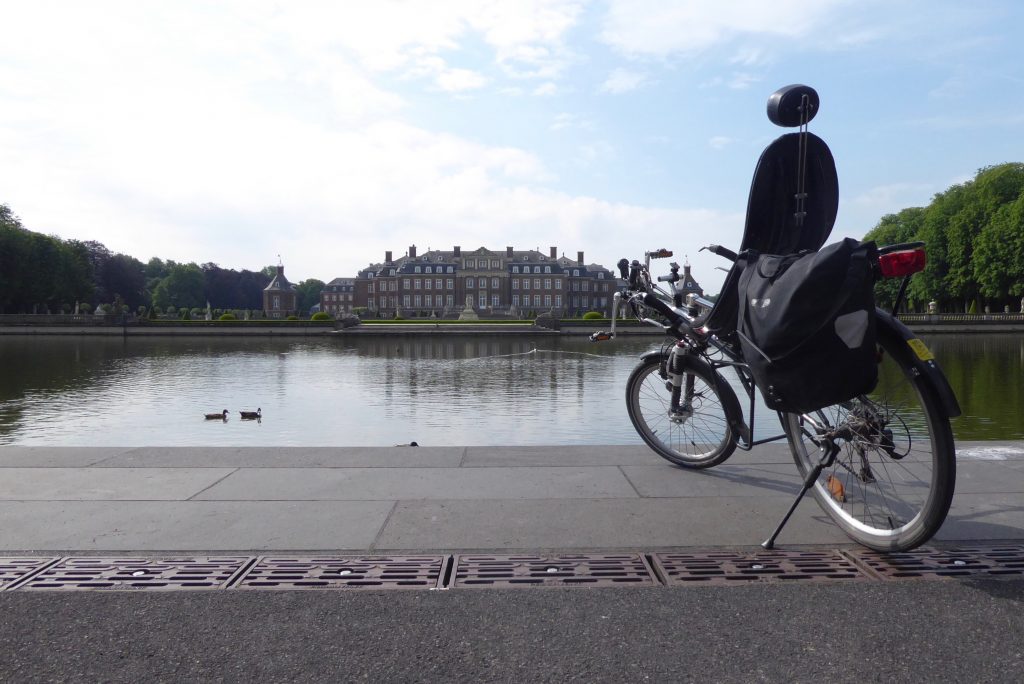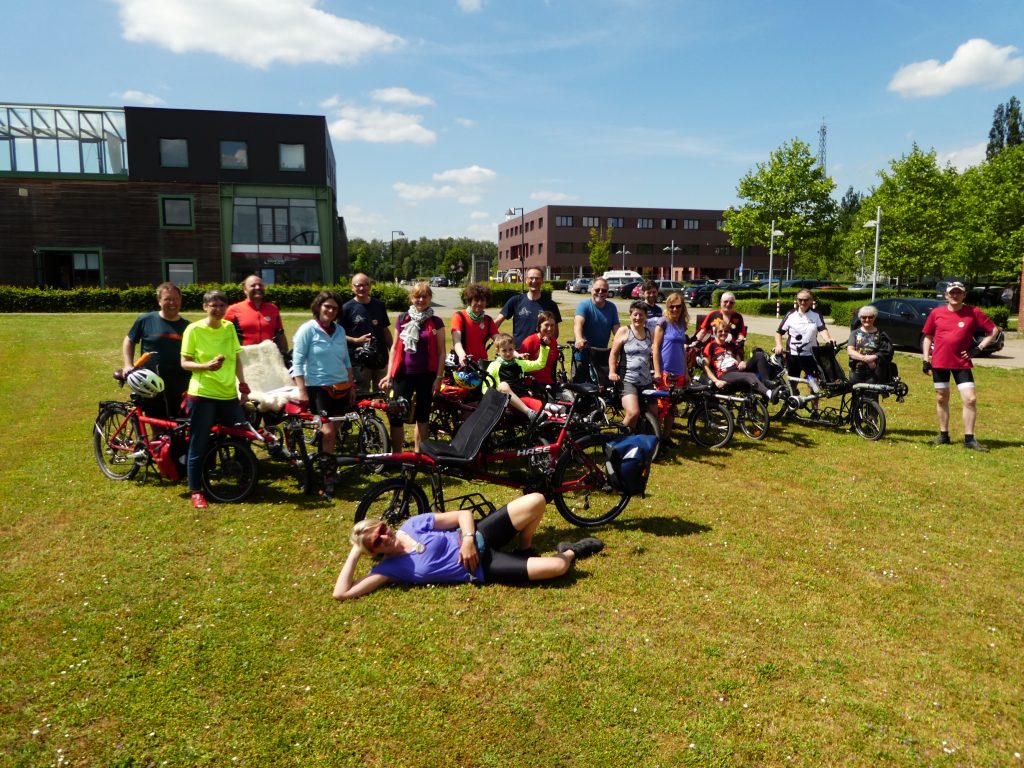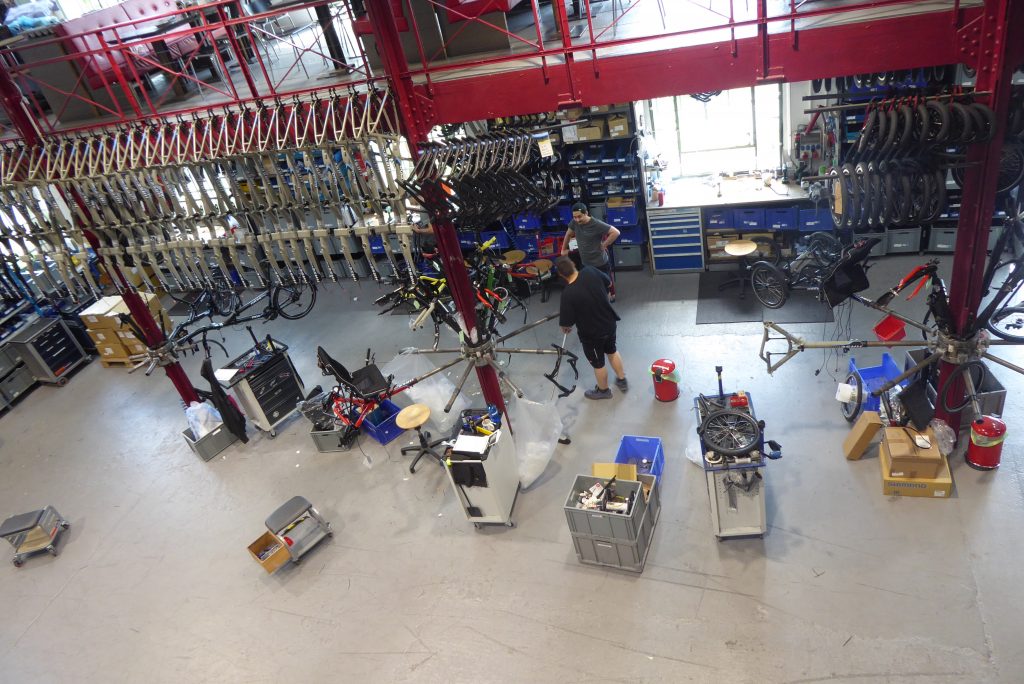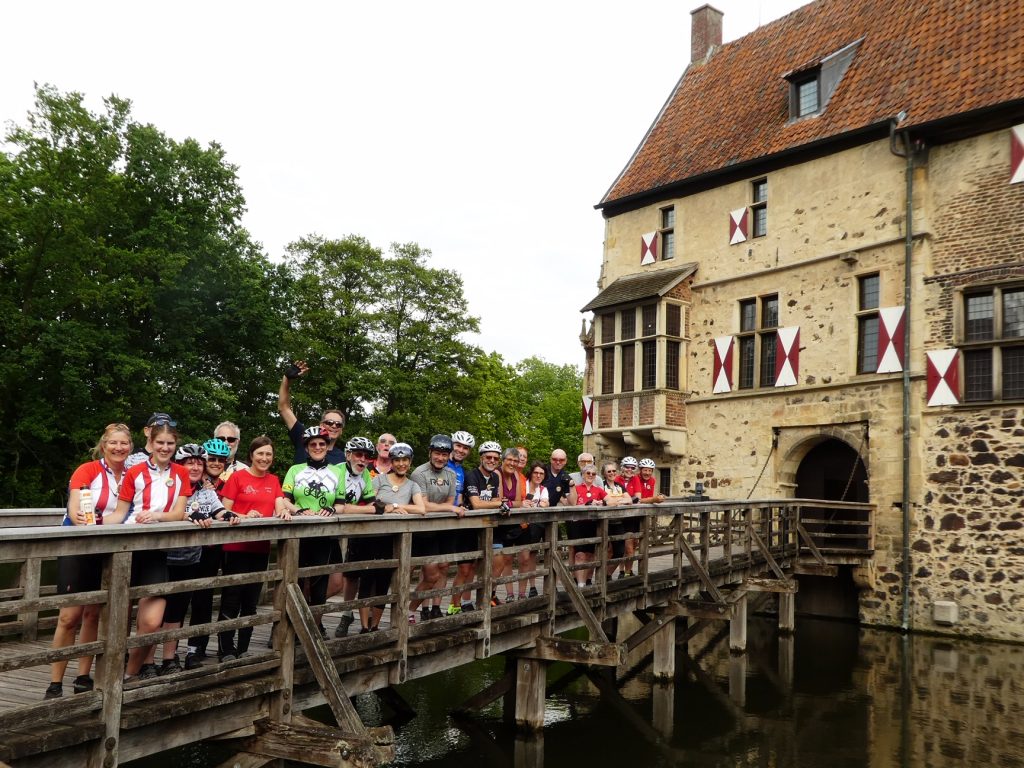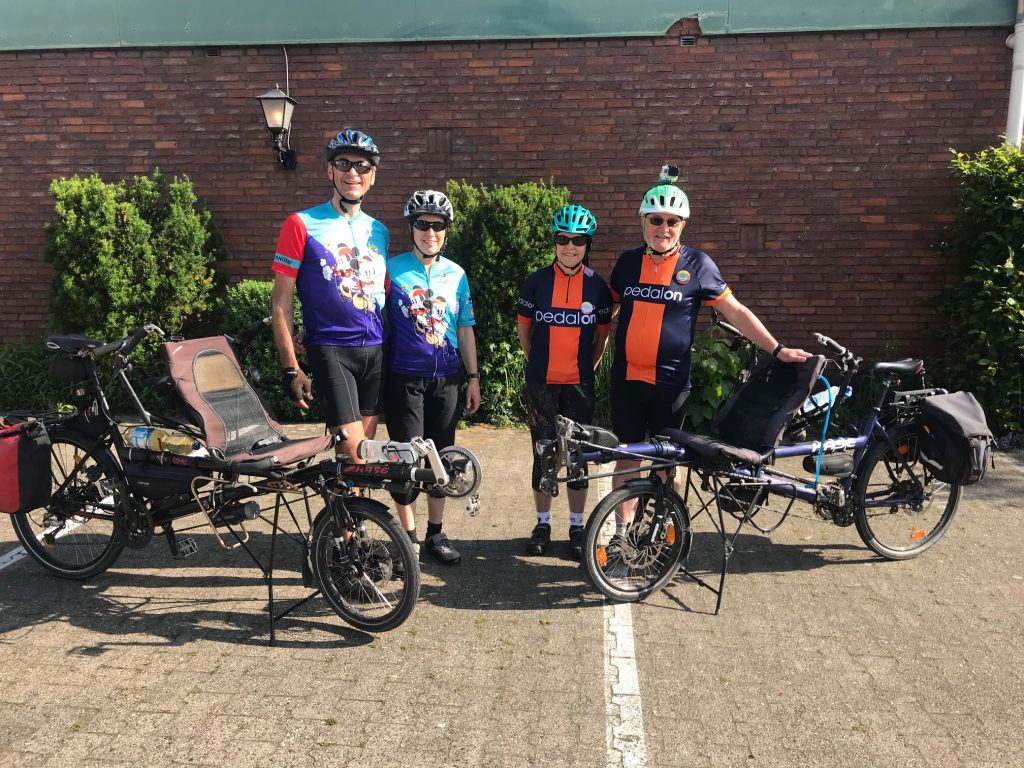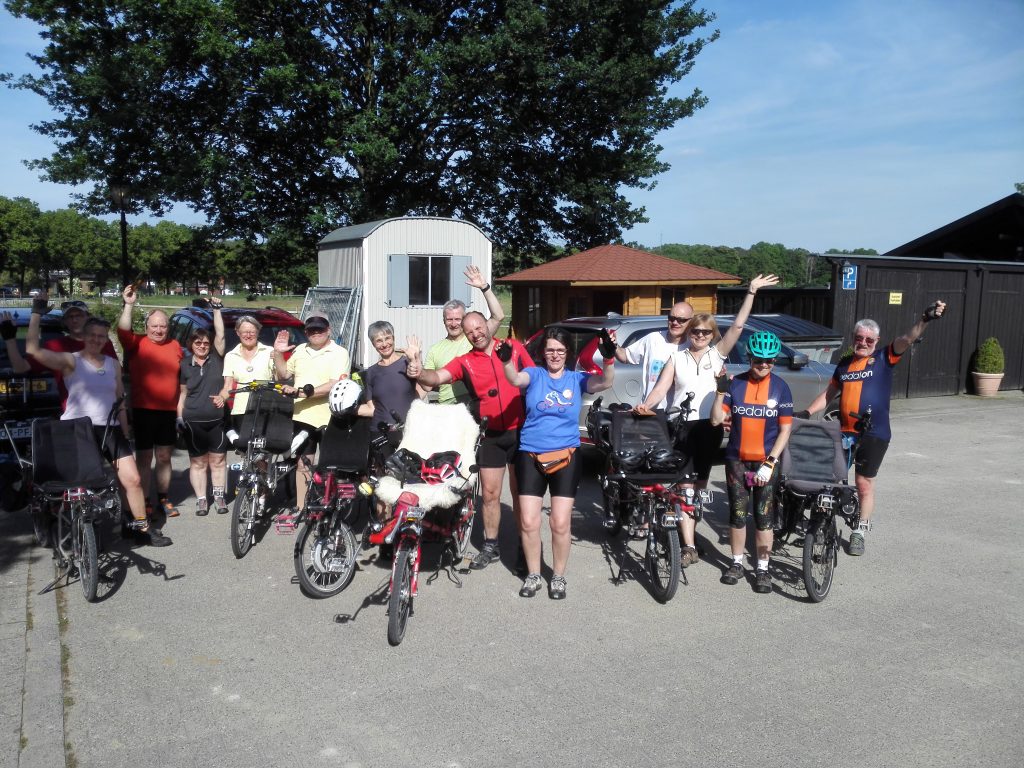 On the ride into Münster we left group to meet up with our friend Angelika, who lives near the town. We enjoyed lunch together with Angelika and Thorsten, who then took us on a guided cycle ride through Münster and stayed with us for the first part of our return route to Davensberg. We caught up with our group a kilometre or so before reaching the village.
On the way home we stopped over for a couple of nights near Mechelen and rode into the town to explore. The weather had got chillier again, and it rained while I was sketching the imposing tower, so I finished it later, adding colour.