Mid June the frame was dispatched to Pedal On, my local bike shop. They were to build and fit the wheels and put most of the other 'bits' onto the bike. Shortly after the frame turned up at Pedal On I popped up with my camera to take a few detail shots...not the best I've ever taken.

The frame is a lot lighter than I thought it would be. (No, that's not me in the pic...or Harry Potter!)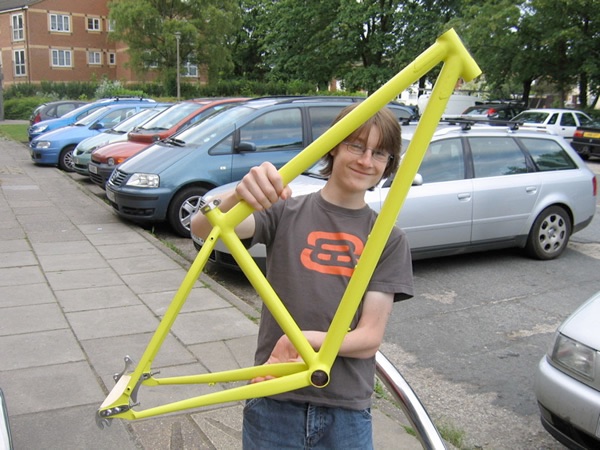 The head badge and cable rub.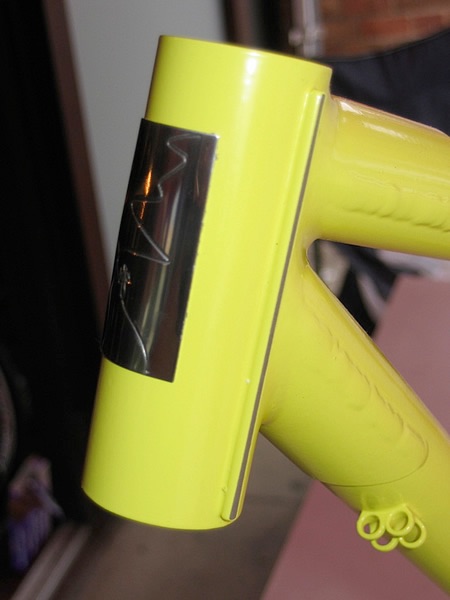 Rohloff cable guides.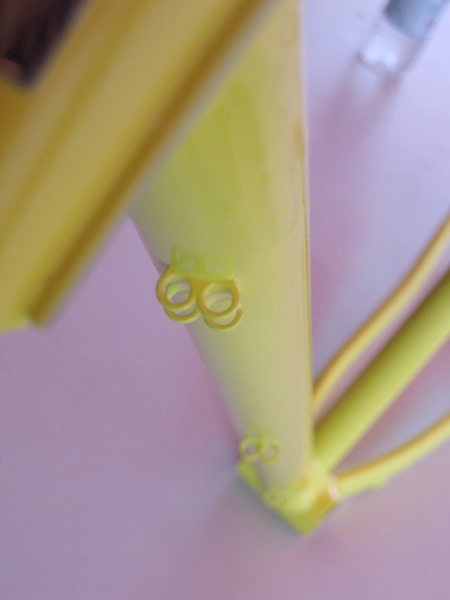 Non-drive side with Paragon sliding drop-outs and Rohloff OEM plate.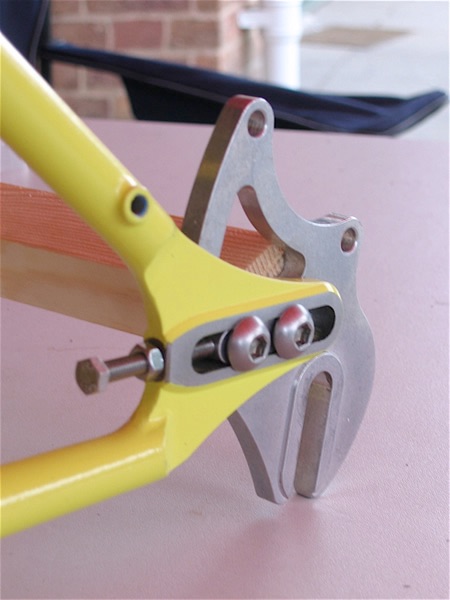 Drive side.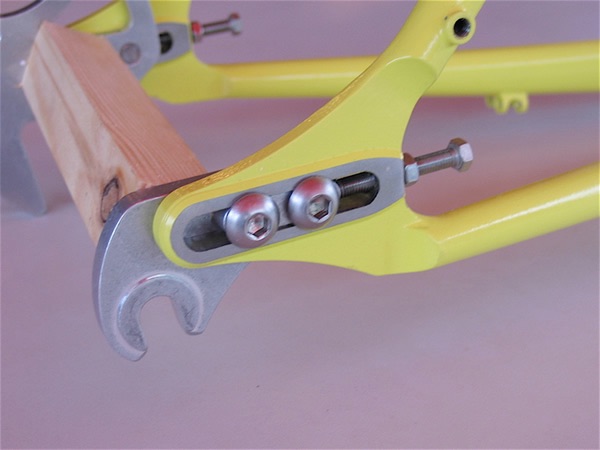 End of June: Nick at Pedal On was building it up in between his booked-in jobs so it took a little longer to come together. Mid-way and it's starting to take shape nicely:

A low, squat rear and high front. Plenty of mud clearance on the forks...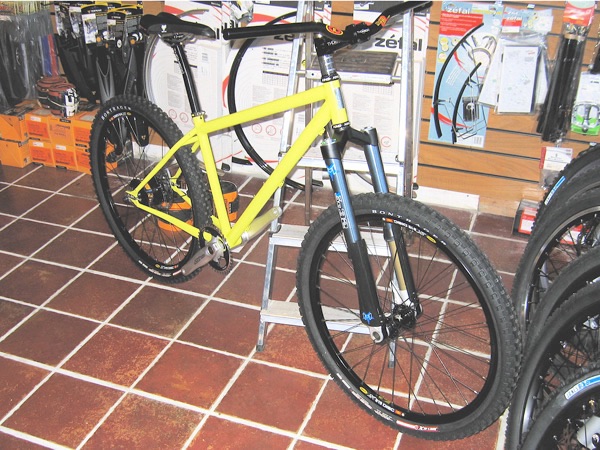 and the rear end. The Rohloff's bulky, but look! No dangly bits!!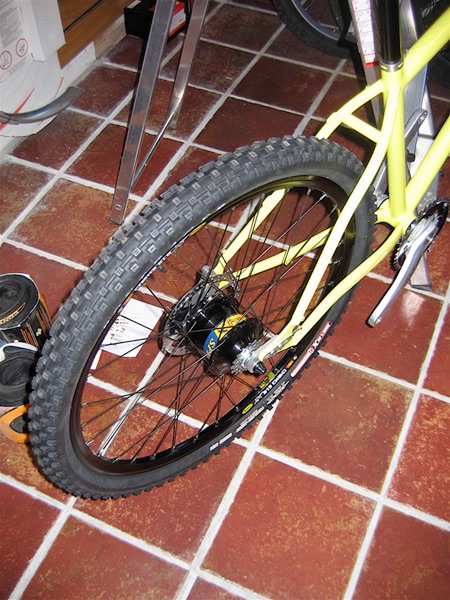 Alex designed the bike for a Thompson layback seatpost. Note the forward facing clamp. The chainring is a 38T Thorn on an XT Hollotech II crank.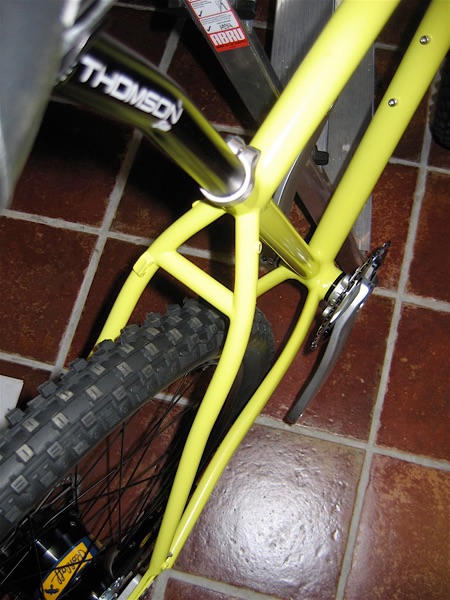 Chris King headset – expensive but they last forever. A new 'cheaper' headset a year soon mounts up in costs. Nice badge Alex!

While at the shop I had a quick try for fit. Next day Nick – who was building up the bike at
Pedal On phoned me the next day and the only changes I wanted were a slightly shorter stem and to swap the spacers for plain black.